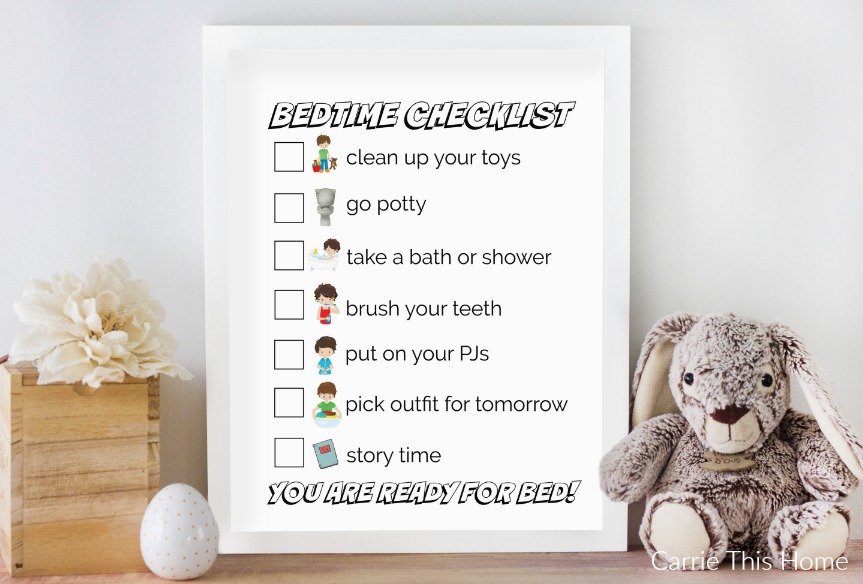 Why is bedtime so hard for children and parents? The kids are wired while you're exhausted and short on patience. That's a bad combination. There's so much to accomplish before our sweet little kiddos finally lay down and go to sleep. Do yourself a favor – help teach your kids a little responsibility with this free bedtime checklist printable and they'll be on their way to getting themselves ready for bed!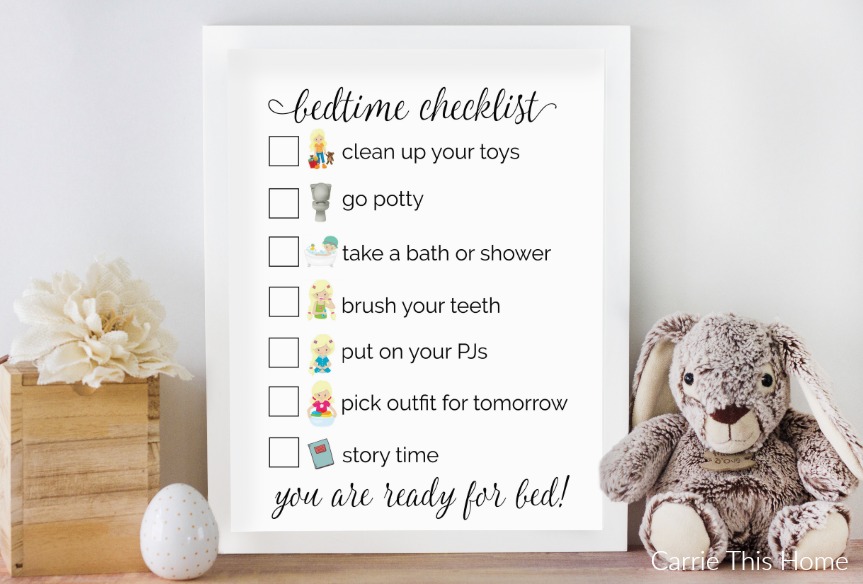 Bedtime Checklist Printable
I'm sharing these bedtime checklist printables with all my fantastic subscribers for free! I've included a version for girls & boys and they both include visual cues making it perfect for pre-readers! Click here to subscribe and get both checklists for free!
If you're already a subscriber, just fill in the box and you'll be sent directly to the checklists. It's super easy!
Do you want a personalized checklist just for your child?
I would love to make a personalized checklist for you! I can add your child's name at the bottom as well as edit the tasks on the list to make it fit your needs. You can check out the bedtime checklist for girls here and the bedtime checklist for boys here.
Now if we could just figure out how to keep our kids in bed once they're tucked in, we'll have it all figured out! I hope this helps your bedtime routine more fun and less stressful for both you and your kiddos.
If you found this post helpful, please pin it!
Special thanks to Sarah from Pretty Grafik Design for the super cute graphics!
P.S. - If you're a blogger

, you HAVE to check out *this course. I took it myself and highly recommend it. (*aff link)