Today I'm showing you all a different side of me.
My name is Carrie and I'm a germophobe. Or maybe I'm just "germ conscious".
Either way, germs gross me out.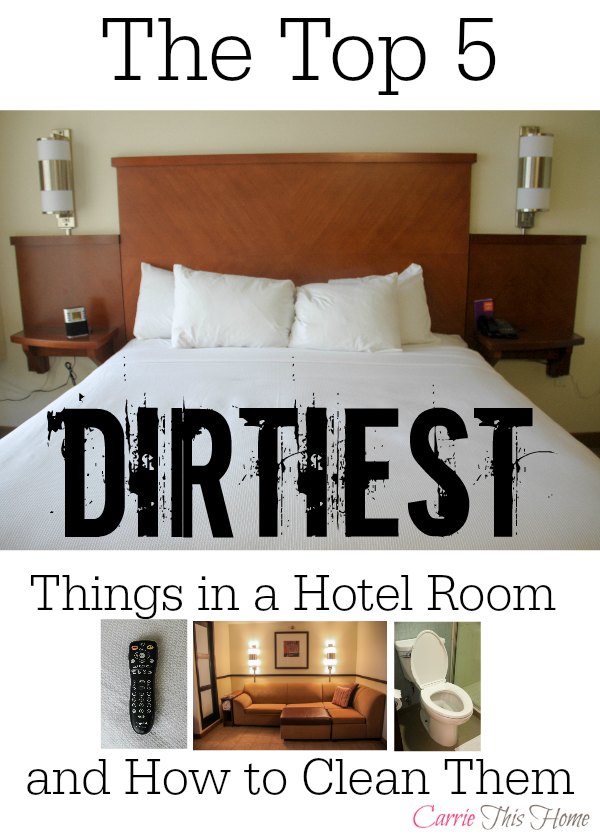 All jokes aside, I think we can all agree that hotel rooms can be the perfect place for unwanted germs. Think about all the previous people who have used that room and what they've done in it.
That's enough to give me the creeps.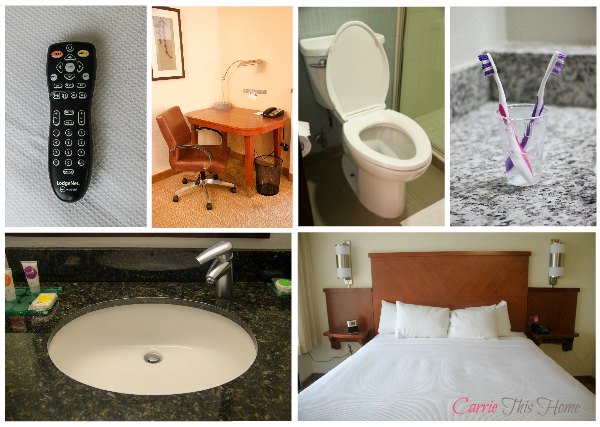 There is hope for germophobes out there. You can travel and use hotel rooms without fear!
Here's how:
Fighting Germs Starts Before You Book The Hotel
Research your hotel and the rooms before you book. If you see some of these words describing the room, you'll be more likely to end up with a nice clean room. Look for phrases like:
Newly built hotel
Newly renovated
Modern furnishings
Clean looking room
Good customer reviews
Look at the customer reviews and see what they say about cleanliness (or a lack thereof). In general, if most of the reviews are favorable you'll be okay. Keep in mind that every hotel will have a bad review or two. Look at what the majority of people are saying about the hotel. If only 50% of the reviews recommend the hotel, you may want to look somewhere else.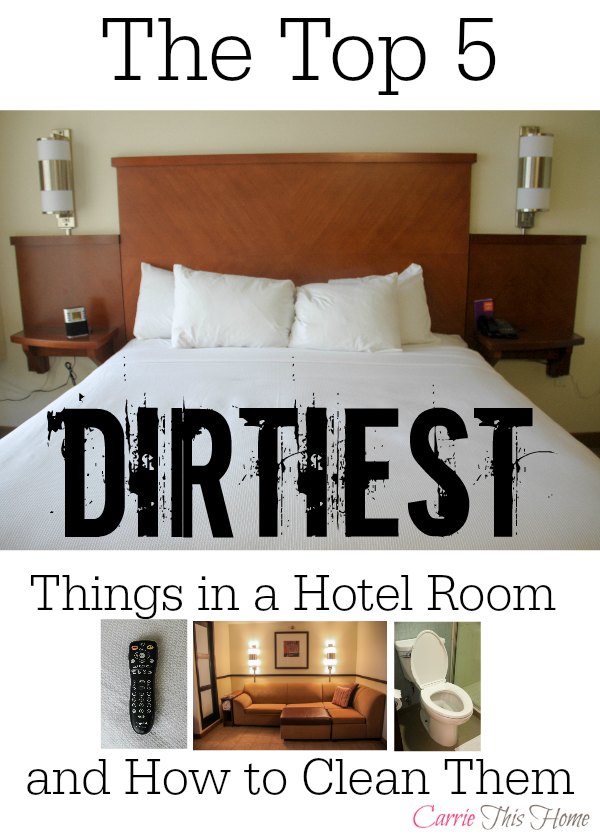 Affiliate links to great stuff I use & recommend are included in this post. My full disclosure is here.
The Top 5 Dirtiest Things In A Hotel Room & How To Clean Them
When it comes to fighting germs, Lysol is your best friend. The hubby and I always bring a can of Lysol when we stay in a hotel. As soon as we walk in the hotel room, we spray Lysol on:
The TV remote–this will probably be the grossest thing in the room
The headboard and bedspread
All doorknobs
The entire toilet
Counter and sink in the bathroom
Disinfecting wipes can also come in super handy to wipe off flat surfaces like the bathroom counter and desktop.
Going through the above steps will help you sanitize your hotel room in less than 5 minutes!
Other Helpful Tips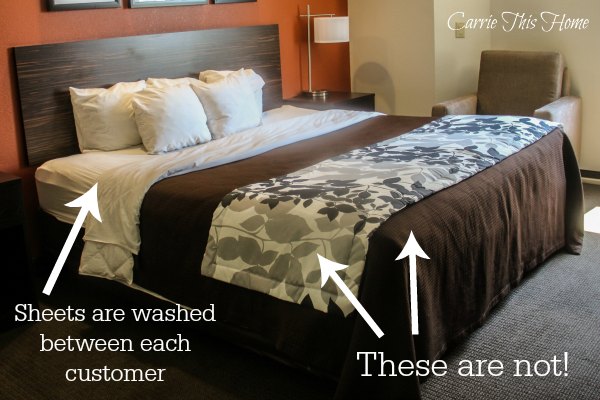 Not Everything On The Bed Gets Washed
The bed sheets will get washed in between each customer. But have you ever thought of the bedspread? Those are usually kept in the room and only cleaned when absolutely necessary since they're harder to wash. Don't bank on them being clean because most of the time they won't be.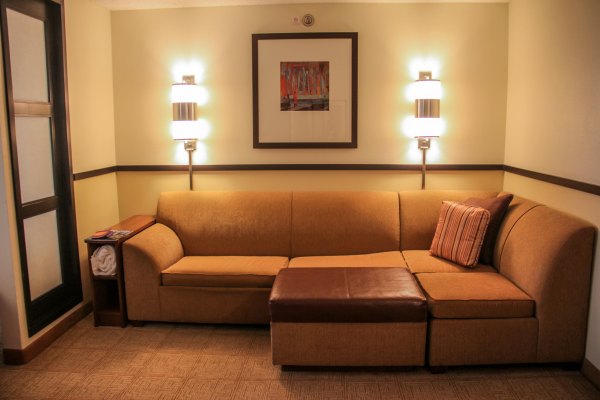 Use Sheets To Cover Furnishings
The couches and furnishings in a hotel room can't be thrown into a washing machine. So there's a great germ potential there. Ask the front desk for an extra flat sheet. Cover the couch or chair with the sheet before you sit on it. That way you're sitting on a surface that's been washed and sanitized.
If you don't have an extra sheet, spray off the surface with Lysol and that will kill the germs.
Flip-Flops!
Speaking of surfaces that can't be easily sanitized, a hotel room floor is probably the most disgusting surface of them all. Never walk on a hotel room floor with your bare feet! Bring a pair of flip-flops to wear when walking on the floor. You can also wear socks or shoes to use for the same purpose.
If you weren't a germophobe or germ conscience before you read this, you probably are now. I apologize for that!
What grosses you out about a hotel room?
Shared at: Skip The Housework Saturday, You're Gonna Love it Tuesday, Inspiration Monday, Weekend Wind-Down, Saturday Sharefest, and Share Your Creativity.
P.S. - If you're a blogger

, you HAVE to check out *this course. I took it myself and highly recommend it. (*aff link)