Get ready for the mother load of money saving tips!
We are a one income family of four. The one income we have is not a big one, either. We have four people, two cats, three cars, a mortgage, and somehow we make it each month.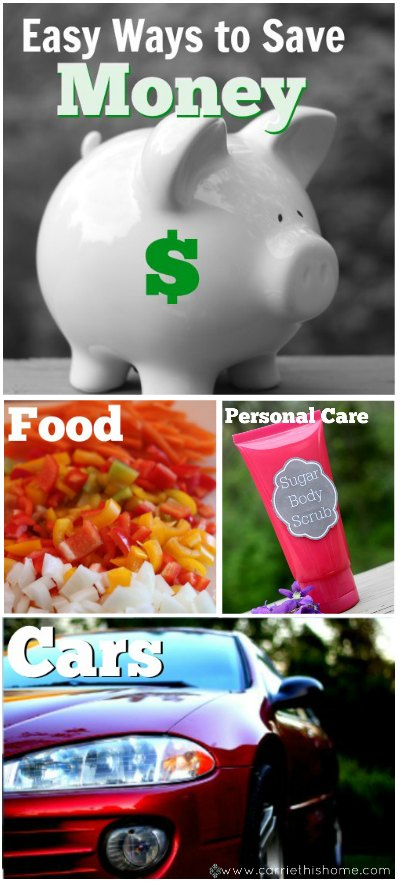 How is that possible? Two reasons.
God has been so good to us by providing what we need
Finding a LOT of little ways to save money
Today I'm starting a two-week money saving series. I'm sharing all my money saving secrets and I hope to inspire others to stretch their money in lots of easy ways.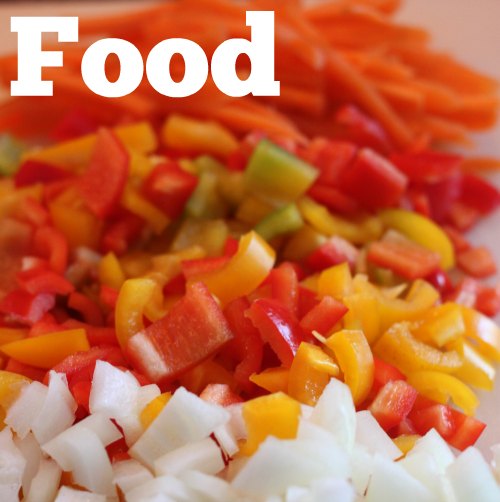 Ways To Save on Food
Make a dinner plan. Each week I write down a list of dinner meals that we'll eat for that week. Having a meal plan for the week prevents me from over-buying at the grocery store. It does involve a little planning but it's totally worth it.
Shop in your kitchen first. Before I write down the grocery list for the week, I try to see how many meals I can make using only what I already have in the kitchen. Most times I can make 2-3 meals with what I have on hand.
Make pasta meals stretch further. I love to use boxed pasta (like Pasta Roni or Mac and Cheese) as an inexpensive dinner option. I add a little bit of whole wheat pasta in with the mac and cheese pasta while it cooks and it will add an extra serving. Plus the whole wheat pasta will add some nutrition!
Eat Less Meat. Meat is one of the more expensive parts of our food budget. When I follow a recipe that includes meat, I use a little less than what the recipe calls for. If I use a little less meat, I'm using less of the most expensive ingredient, so over time that saves a lot of money.
Check for discounted meat. Right before meat is about to expire stores will put it on sale. You can buy the meat and use it right away or store in a freezer and use it later. This is great to do with ground beef. Cook up one pound of beef and you can use 1/3 of it with spaghetti, 1/3 for a casserole and the last 1/3 to mix in to an omelette or egg sandwich.
If you cook a big roast, set some of that meat aside as an add-in for your next meal. For example, if I have leftover meatloaf, I save some for the next day to make meatloaf sandwiches. Omelettes are a great options for leftover meat as well.
Eat More Eggs. Eggs are an inexpensive great source of vitamins and proteins. We make omelettes and egg sandwiches a lot. Usually about once a week we have omelettes for dinner and it's one of my favorite meals!
Stick To The List. When grocery shopping, I try to only buy what is on the list and not other things that we really don't need. Sometimes I write down the total cost of the trip as I shop to help give me perspective on how much I've spent before I check out. Then there' s no surprise!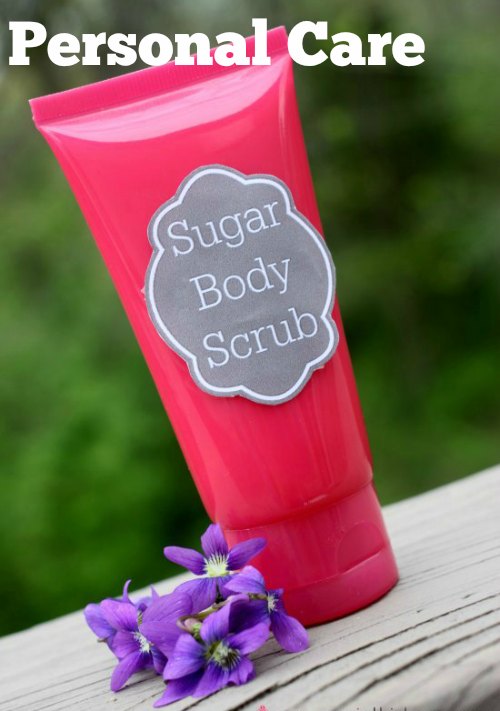 Personal Care and Cleaning
Use bar soap instead of body wash. I love body washes but they can be pretty expensive and don't last very long. Bar soaps are much less expensive and last longer. Some of the name brand body washes also offer bar soaps in your favorite scents so you won't be missing out on much.
Make Your Own Laundry Detergent. Our family creates a LOT of laundry. The hubby and I workout pretty regularly so we can go through a couple outfits a day no problem. Since we do so much laundry, this was a huge money saver for us. I still use store bought fabric softener because I haven't found a good substitute and it's a lot less expensive than the detergent.
Help Your Makeup Last Longer. This is one of my all-time favorite make up tricks. My sweet friend Amy from A Blossoming Life came up with this genius idea on How to Extend the Life of Your Mascara. I've used this method for years now and I think it adds an extra 3 weeks to my mascara!
Do haircuts at home. My hubby and son both get haircuts at home and it saves us a great deal of money. Here are some tips for doing a haircut at home for kids.
If you're a little worried about doing your own haircuts, get haircuts less often. I try to go at least 10 weeks between haircuts. Going a little bit longer in between cuts can save money over time.
Make your own hand soap. I love the foaming hand soaps from Bath and Body but they are so expensive! I make my own hand soap by re-using the fancy foaming hand soap bottle and making my own soap. Combine a couple tablespoons of hand soap with hot water, pour in the bottle, shake and Viola! Nice hand soap for a lot less!
Make your own Body Scrub. I use this recipe for gifts as well!
Consider mending clothes with minor imperfections instead of buying something new. Purposely Frugal shares her story of how mending clothes has been a money saver for her.
Buy clothes at the end of the season when they're discounted. For instance, I buy the kids summer clothes at the end of the summer in the size they'll be next year and save them for next year.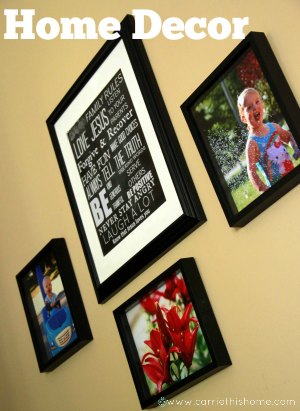 Home Maintenance and Decor
Paint gives the best bang for your buck when decorating! Bringing a new color to a room doesn't cost very much but really makes a big impact. See what a fresh coat of paint did to our Master Bedroom! We only spent $30 on that project and what a difference it made!
Turn your water heater down a couple degrees. The water heater is typically the most expensive home appliance to run. Turning that down just a couple degrees didn't really make a difference in the water temperature, but it did save a lot on energy costs!
Use less water. The less water you use, the more money you save. I try not to let the water run when I'm lathering soap in my hands, while I shave,and while I brush my teeth. I also try not to use too much water for my kids baths. I use enough that they can play and get clean but they don't need to have the tub completely full.
Get a programmable thermostat. Our *programmable thermostat
has saved us a lot of money on our electric bill. Being able to program our heating and air condiditoning lets us use less energy when we don't need it. During the nighttime while we're all sleeping we program the heat or air to run less. This is also good to do if everyone is out of the house for work and school, or vacations. (*affiliate link)
Make gifts instead of buying them. I love making homemade gifts from the heart! Follow me on Pinterest to see all the great gift ideas I've gathered over the years!
Use your own photos to create beautiful and frugal wall decor. I use photos to decorate in just about every room in my home. I decorated my guest bathroom with photos for only $6! Click here to see how I did it.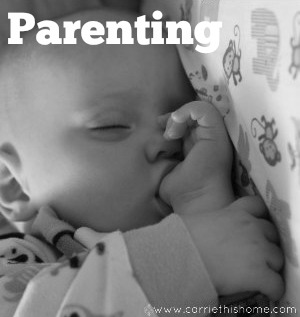 Saving Money in Parenting
Yard sales are gold mines for parents! My children have lots of toys, clothes, books and activities all purchased used at yard sales. Most of the items are almost brand new and we hardly spent anything on them. Go to yard sales in nice neighborhoods and chances are you'll find some great deals!
Buy diapers in bulk. I buy my diapers every 6 weeks *Amazon Mom
since the program gives me a 20% discount on all diapers and wipes with free two-day shipping with Amazon Prime. (*affiliate link) Plus having free two day shipping on thousands of items from Amazon is quite the convenience!
Instead of buying brand-new, buy gently used baby and kid equipment. Consignment stores, Craigslist and Facebook swap groups are great places to find gently used equipment. When I was pregnant with my second child, we bought my daughter a new bed off of Craigslist. It was in great condition and we only paid $30.00 for it! We saved several hundred dollars by buying a gently used bed instead of a brand new one.
Want more money saving tips? Be sure to read Easy Ways To Save Money Part 2 which includes ideas on how to save on cars, medical expenses, and dining out!
This post linked to Work It Wednesday, Inspire Me Please, The Weekend Wind Down, Link Party Palooza, Saturday Sharefest, Skip The Housework Saturday, Tutorials and Tips. The Makers, Whimsy Wednesday, Strut Your Stuff Saturday, Share your Creativity, Inspiration Monday, Serenity Now, and Thrifty Thursday.
P.S. - If you're a blogger

, you HAVE to check out *this course. I took it myself and highly recommend it. (*aff link)