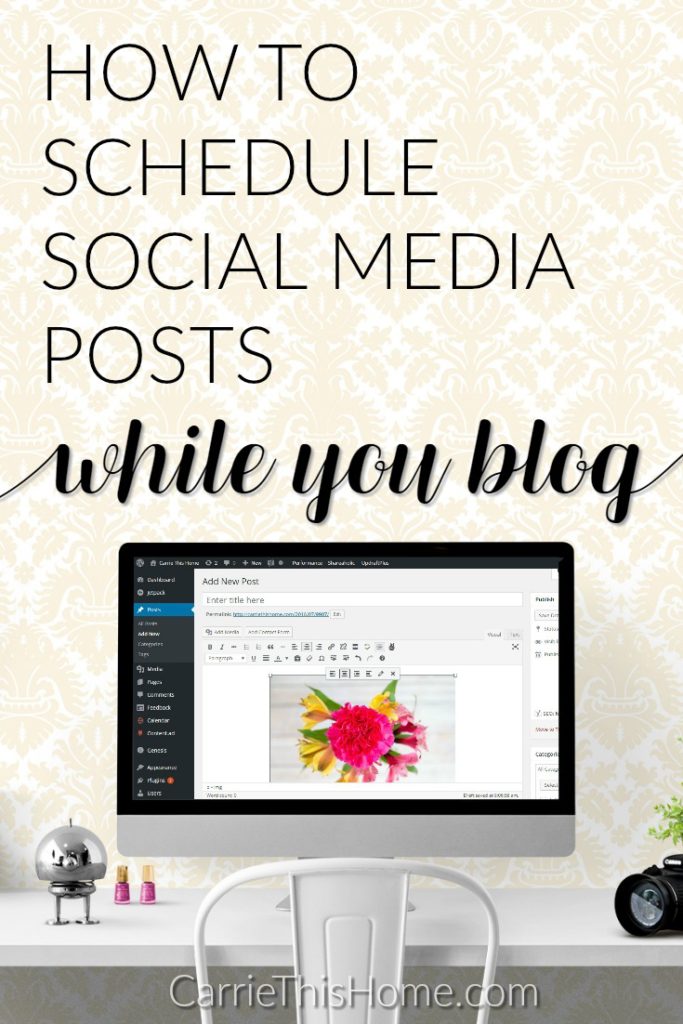 Bloggers have a love hate relationship with social media. In order to have a successful website, an active social media presence is necessary. But who has time for that? Well, as a matter of fact, you do! The key is having access to tools that streamline your tasks. There's a way to combine all your social media accounts into your blog dashboard managing everything in one place, saving you time and keeping you organized. I'll show you how to schedule social media posts while you blog in a step-by-step in a video tutorial!
For your convenience, this post contains affiliate links. My full disclosure can be seen here.
The key is doing the work at the same time and within your WordPress dashboard. To do that, I use CoSchedule, a drag-and-drop editorial calendar plugin for your blog that allows you to manage all your posts and all your social media accounts inside your WordPress dashboard. What I love the most about CoSchedule is it allows me to promote my post as I'm writing it!
CoSchedule is installed to your website through a plugin. It's easy to install and the directions on how to use it are easy to follow (even for non-techy people like myself). While you're writing a blog post, you can use CoSchedule to create and schedule social media updates to:
Facebook profile, page and group
Pinterest
Instagram
Twitter
Google+
LinkedIn
Watch this video and I'll show you how it works.
Best time feature does all the guess work for you. Let's say you want to schedule a Facebook post but you don't know the best time to schedule it. Use the Best time feature and CoSchedule will check all the analytics and schedule your post when it's most likely to be seen by the most people. CoSchedule takes the guesswork out of it so you can focus on your content.
The Instagram integration is awesome! All you do is schedule your social media post and when it's time for the post to go live, CoSchedule will send you a notification on your phone and automatically copy the post text to your phone clipboard (so you don't have to re-type it all!) Just a couple touches and your Instagram post is ready to go!
Getting it all done in your WordPress dashboard saves time. You can create a social content for months in advance, allowing you to enjoy more of your life away from the computer.
The editorial calendar is great and can also be used for teams. If you have a virtual assistant, they can be added on to your account and you can both work on assigned tasks getting more done. Here's another video showing more of what CoSchedule has to offer.
You can sign up for a free trial of CoSchedule for 14 days so you can really get a taste of what it's like.
Want some more blogging tips? Sign up for my exclusive list just for bloggers where I share secrets to help you on your blogging journey.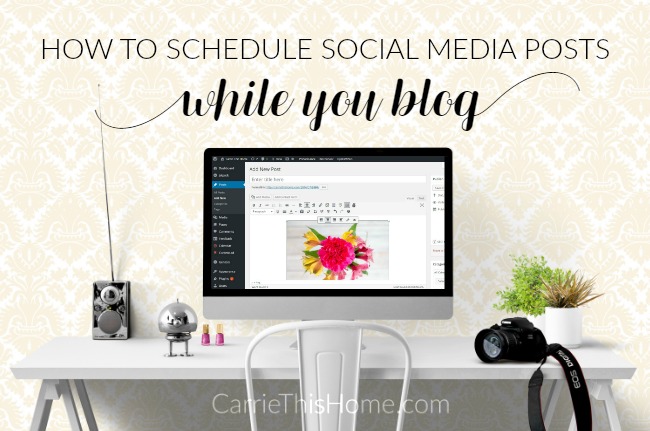 P.S. - If you're a blogger

, you HAVE to check out *this course. I took it myself and highly recommend it. (*aff link)