Make sure you and your family have the right equipment to safely enjoy the Great American Eclipse. The solar glasses linked to in this article are affiliate links and CE certified to be safe to protect your eyes. Full disclosure here.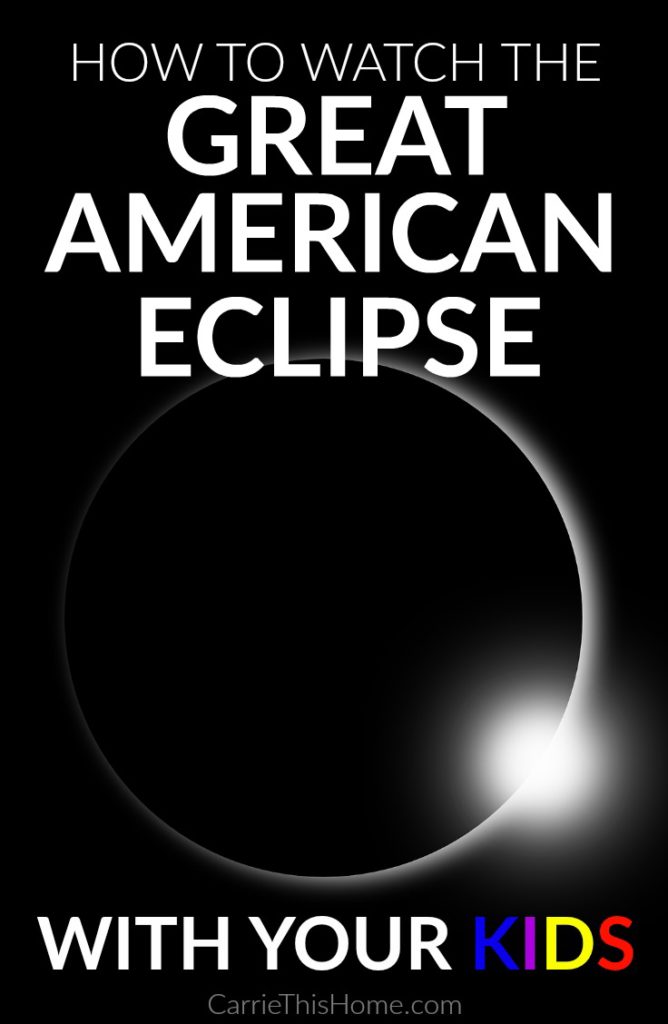 Something BIG is happening in August! The sky will turn dark, almost to twilight in the middle of the day. Scientists say animals and humans may feel something strange and act differently. The Great American Eclipse is coming and it will be a great way to get kids of all ages excited about science!
The most important thing you need to know about the Great American Eclipse
Above all, the most important thing you need to know is everyone MUST wear solar glasses to watch it! If you view it with the naked eye, radiation from the sun can burn your retinas, causing damage that may be permanent. Please get proper solar glasses. You can find a great selection of safe CE certified solar glasses here.
Why is this such a big deal?
The Great American Eclipse will happen on Monday August 21, 2017 when the moon will cover the sun resulting in a total solar eclipse. The last time a total eclipse was visible from coast to coast in North America was almost 100 years ago! Look at the map below and if you live anywhere near the line, you'll get to see a total solar eclipse. Do you see the point of longest viewing duration on the map? If you live close to there, you'll be able to enjoy the longest viewing time of the Great American Eclipse! This is such a big deal that local schools in that area will be closed the day of the eclipse.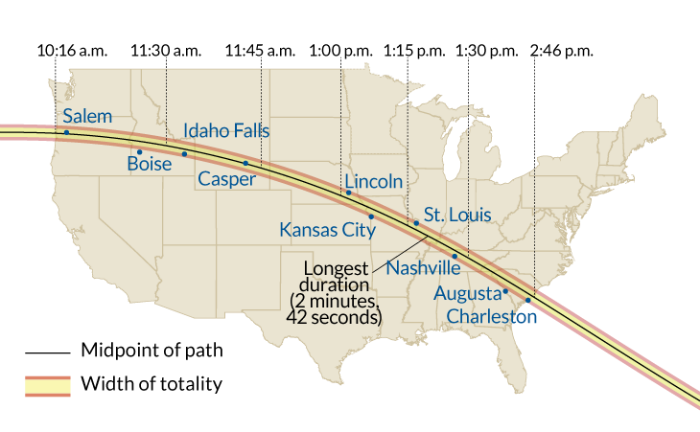 What will happen?
The biggest thing you'll notice is the sky will turn dark right as the eclipse happens. For some people, this will happen right in the middle of the day! According to Science News, "Eclipse enthusiasts will travel from all over the world to experience up to nearly three minutes of midday twilight and glimpse the seldom-seen solar corona, a halo of light from plasma that will frame the blacked-out sun." This will be an event your kids will remember for years to come!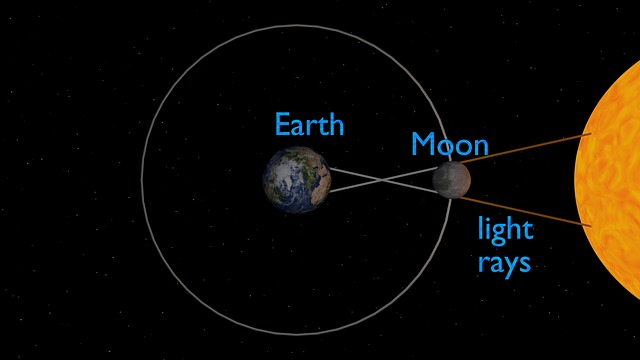 How To Make Sure Your Eclipse Glasses Are Safe
Remember, looking directly at an eclipse with the naked eye can risk permanent damage to your eyes. Everyone must wear special eclipse glasses. Radiation from the sun has the potential to burn the retina in your eyes causing damage that in some cases can be permanent. Make sure that your eclipse glasses have this CE symbol on them. This ensures the glasses have been tested and approved according to industry standards. You can find a great selection of safe CE certified solar glasses here.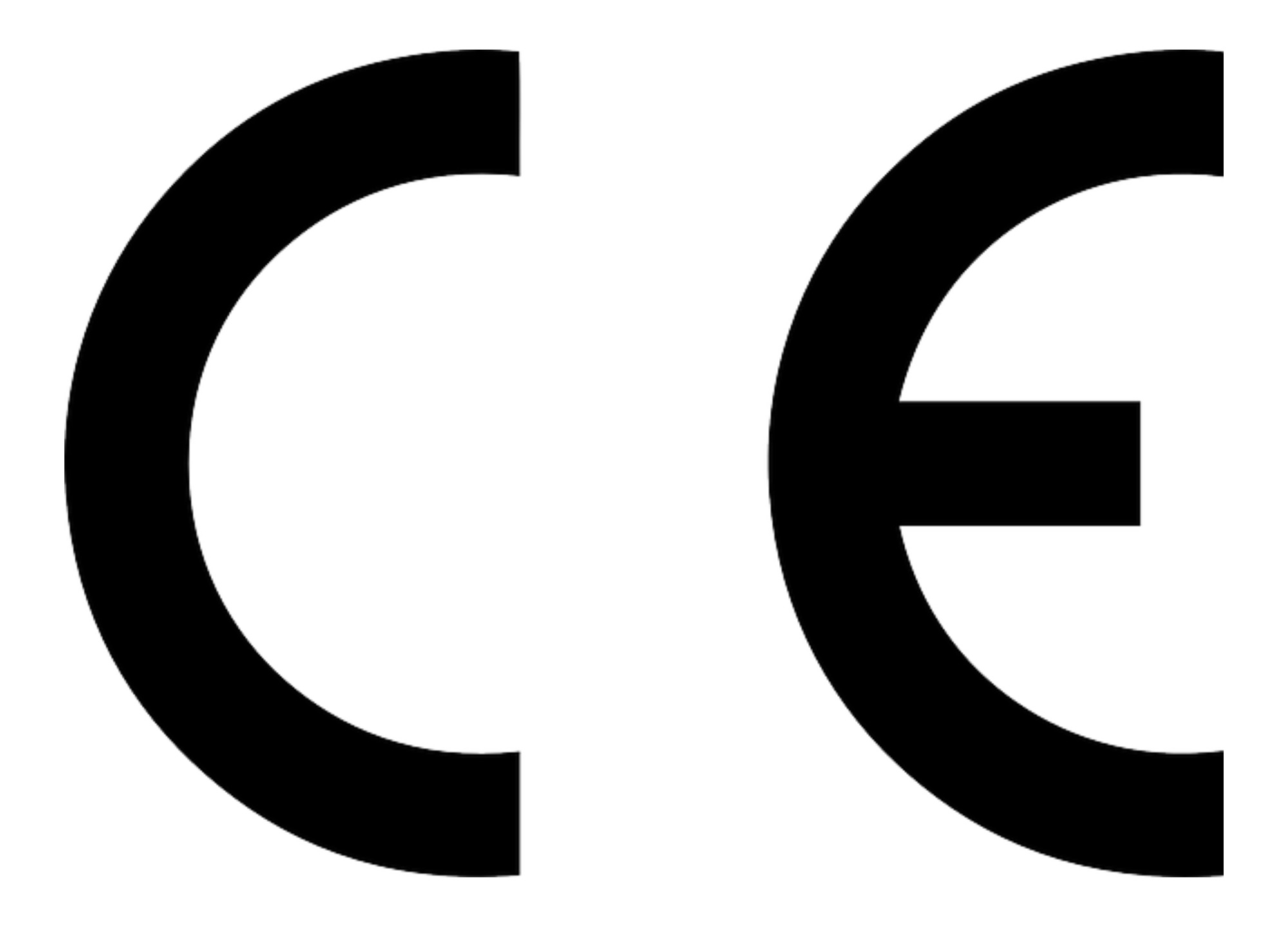 Get them sooner rather than later. Several experts expect the glasses to be out of stock soon. This is a once in a lifetime event that you don't want to miss out on!
Get a couple of extra pairs. You never know if you'll need more. We are a family of four and I ordered this 10 pack of solar glasses, just in case some of our friends need some. If you think your kids will have some friends come over to view it, definitely get a couple of extra pairs.
Talk with your kids ahead of time about why they have to use solar glasses to view the eclipse, especially if your kids are younger. Make sure they know to keep the glasses on the whole time they're viewing the eclipse.
Build up excitement!
Many of our children don't know what an eclipse is, let alone have ever seen one. This can be a great opportunity to teach them about science at their level of understanding. For pre-school kids, this can be a chance to teach them about shadows. For older kids, teach them about science concepts like the moon's pull and tidal waves. Eclipses are also a big draw for photographers, so if your child shows an interest in photography, this could be something exciting to capture with a camera.
Encourage your kids to write a journal entry about what they experienced and what they enjoyed most about the eclipse. Above all, have fun spending time with your kids enjoying a once in a lifetime phenomenon!
For more Great American Eclipse information:
P.S. - If you're a blogger

, you HAVE to check out *this course. I took it myself and highly recommend it. (*aff link)