This shop has been compensated by Collective Bias, Inc. and its advertiser. All opinions are mine alone. #UniquelyMine #CollectiveBias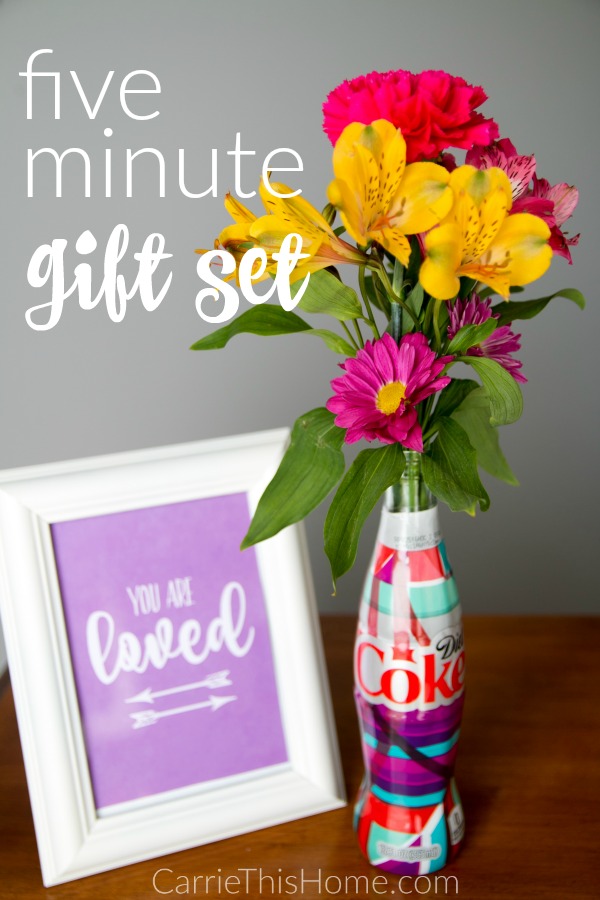 Do you get inspired to do something nice for someone but then never get around to doing it? You may not have time to send a card or make a gift. You've got too much on your to-do list to fit one more thing in. You don't want to have to make several stops at different stores to get all the supplies.
I totally understand. This happens to me all the time. I'll often get inspired to do something small to brighten someone's day.
I should send her a card
That person needs a little encouragement
I love how she is unique–she brings such a special perspective to our friendship
Then days or weeks will go by and that good intention never happened.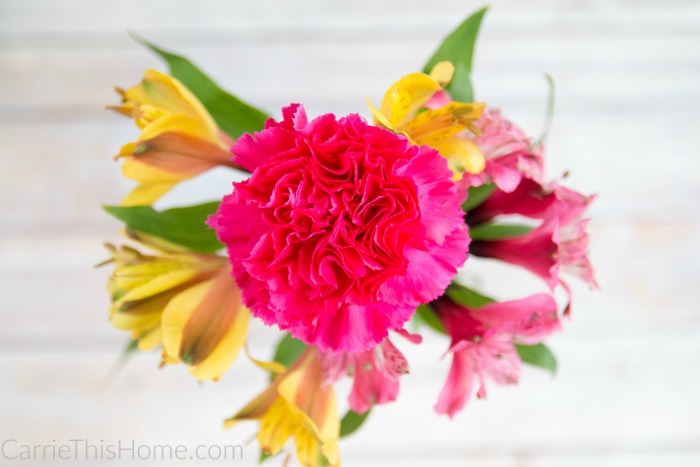 Good intentions are great but they have to be carried out to actually make a difference!
When you get inspired to encourage someone, just jump in and do it! Today I'm going to share a 5 Minute Gift Set so you can easily carry out those good intentions (and still keep your sanity). It will only take 5 minutes and it will be sure to brighten up someone's day!
I also made some beautiful free printable artwork you can use in your gift set. All you need is a couple of supplies and 5 minutes & you'll have a complete gift set perfect to give to someone special!
Whether you want to tell someone they're beautiful, encourage them that their uniqueness is valuable or just simply say "you are loved" this is the perfect 5 minute project for you!
5 Minute Gift Set Supplies:
1 Diet Coke "It's Mine" bottle
Fresh flowers of your choice (choose flowers with small stems)
Printable (links to the free printables are at the bottom of this post)
5×7 frame of your choice
Directions:
Choose a Diet Coke "It's Mine" bottle with a design you think that special person would be drawn to. There are millions of designs to choose from, so you'll be sure to find one that's perfect! I found some super cute bottles at my local Kroger store in a special wooden rack display.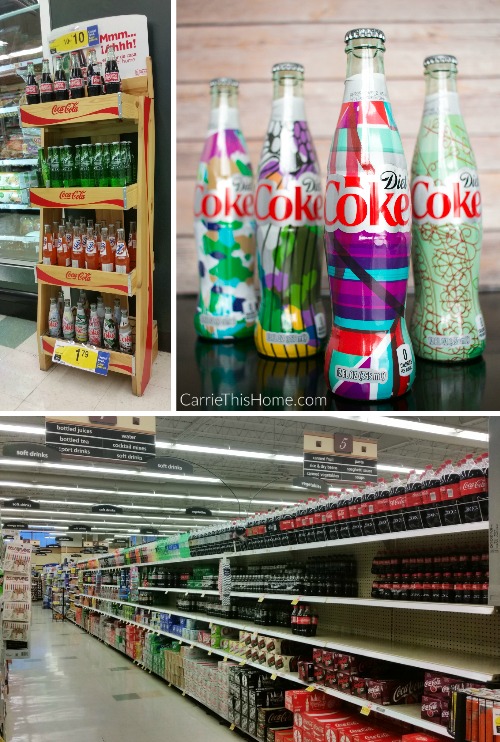 Next, choose some fresh flowers with thin stems that coordinate with the unique bottle design. I was able to buy these cute bottles and beautiful fresh flowers all in one spot at Kroger. Making just one stop saved me so much time!
Enjoy drinking the Diet Coke and then rinse out the bottle when you're done.
Choose the flowers you'd like to use for the bouquet and lay them down next to the bottle.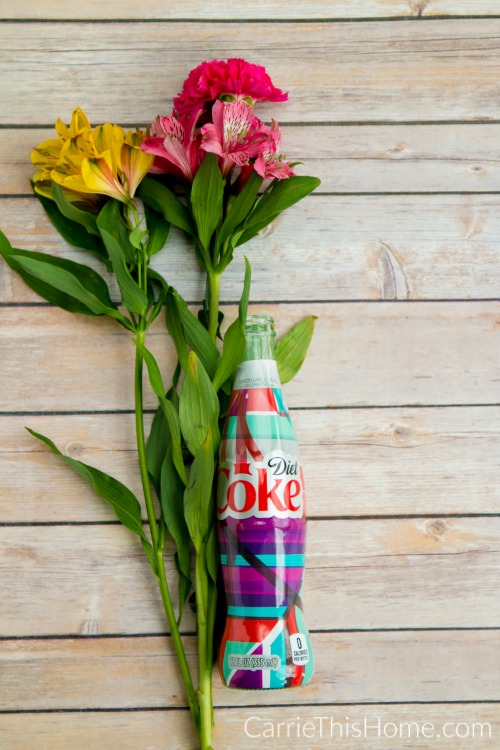 Cut off the extra stem length at the bottom so the flowers fit in the bottle in an attractive way.
Remove extra leaves towards the bottom of the stems (like in the picture below) so they will fit into the bottle.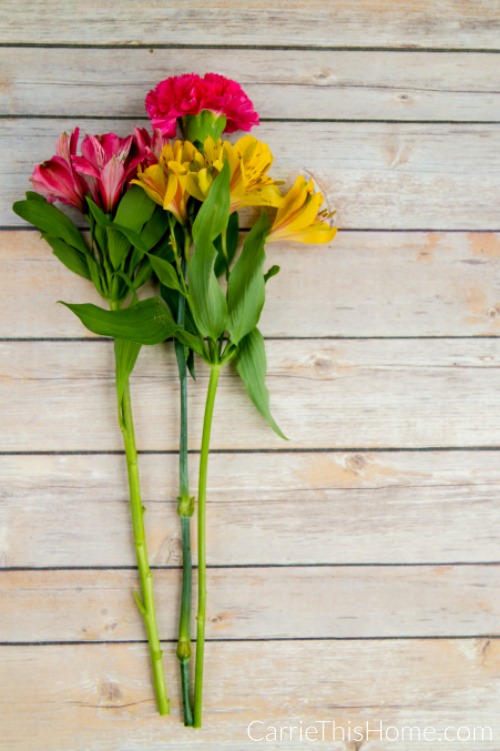 If your flowers came with a package of flower food, mix up the food according to the directions. Carefully pour the mixture into the bottle, being careful not to pour too much in.
Next, place the flowers in the bottle.
Lastly, print off your favorite printable (from the links below) and frame it.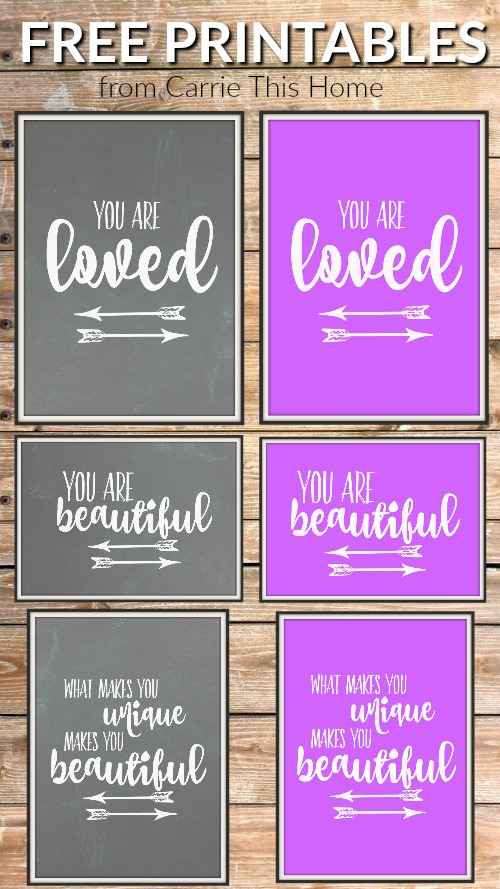 Free 5×7 Printables
Just click on the title of the artwork you'd like and print away!
Now go make your gift set and brighten up someone's day!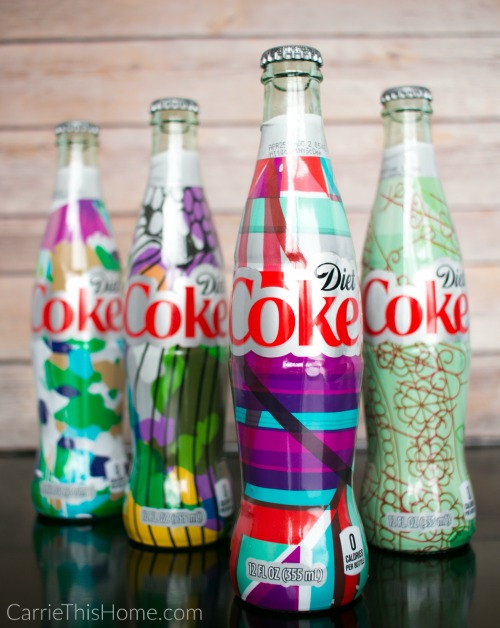 Are you curious about the Diet Coke "It's Mine" bottles? Click here to get the whole story on the millions of unique bottle designs!
What bottle designs are inspiring to you?
This easy gift set idea was shared at: Weekend Wind Down
P.S. - If you're a blogger

, you HAVE to check out *this course. I took it myself and highly recommend it. (*aff link)