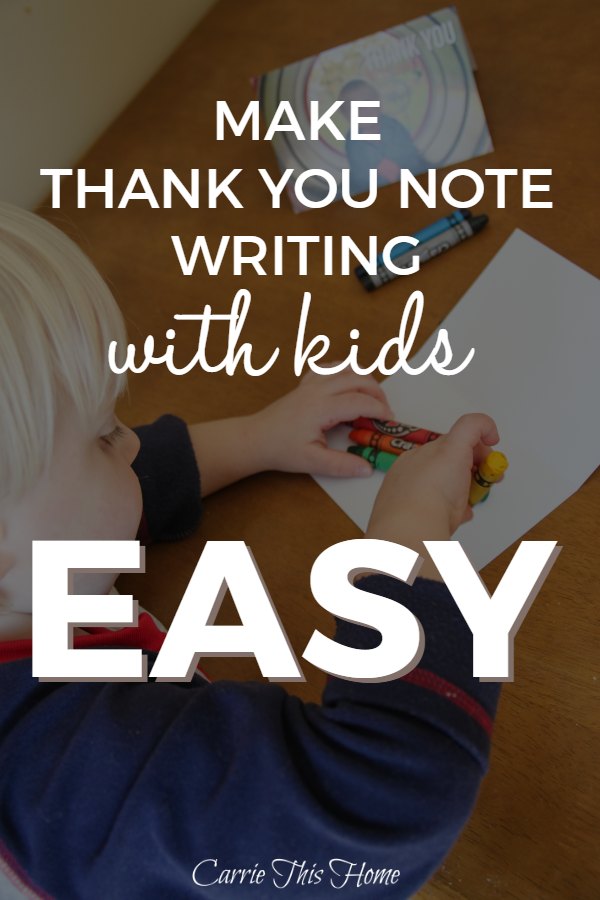 Can I make a confession?
I hate writing thank you notes. I don't know what it is but writing thank you notes is one task I tend to procrastinate on.
Last week, my son had his third birthday. It was pure joy watching him play with his friends and seeing his reaction as he opened presents from the people we love most.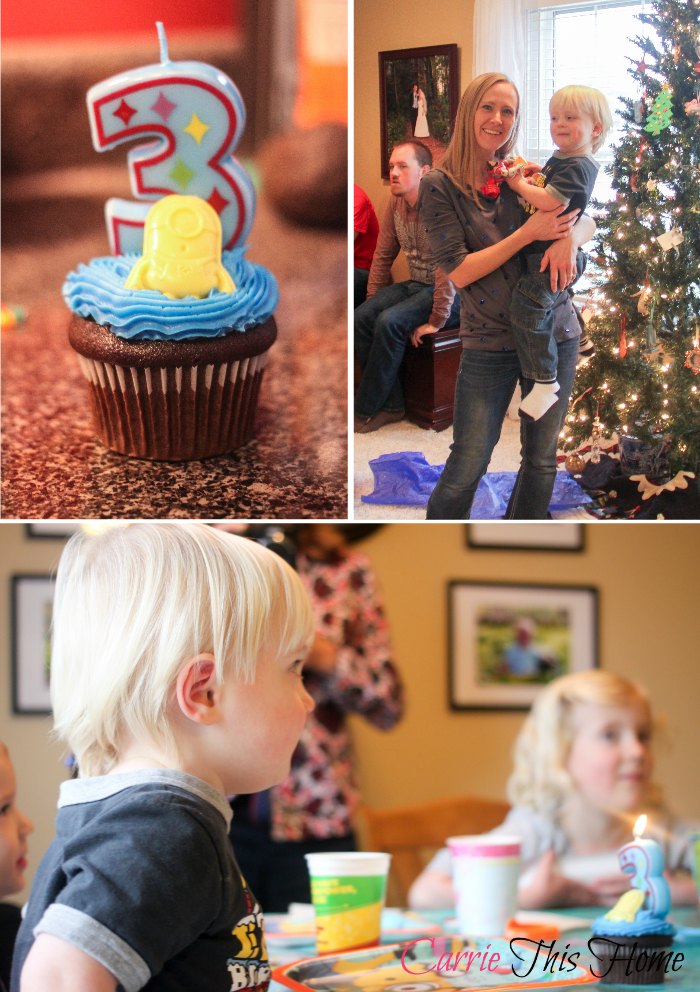 Now that the party is over, the time has come to write the thank you notes.
I want my children learn the art of saying thank you despite my strong dislike of writing thank you notes. The act of writing thank you notes offers a great opportunity to teach kids about gratitude while providing a fun activity that can adapt to kids of all ages and abilities.
If you're like me and dread the thank you note writing process, I have good news. I've compiled a list of ideas to help make the task fun for all of you!
Make Thank You Note Writing With Kids Easy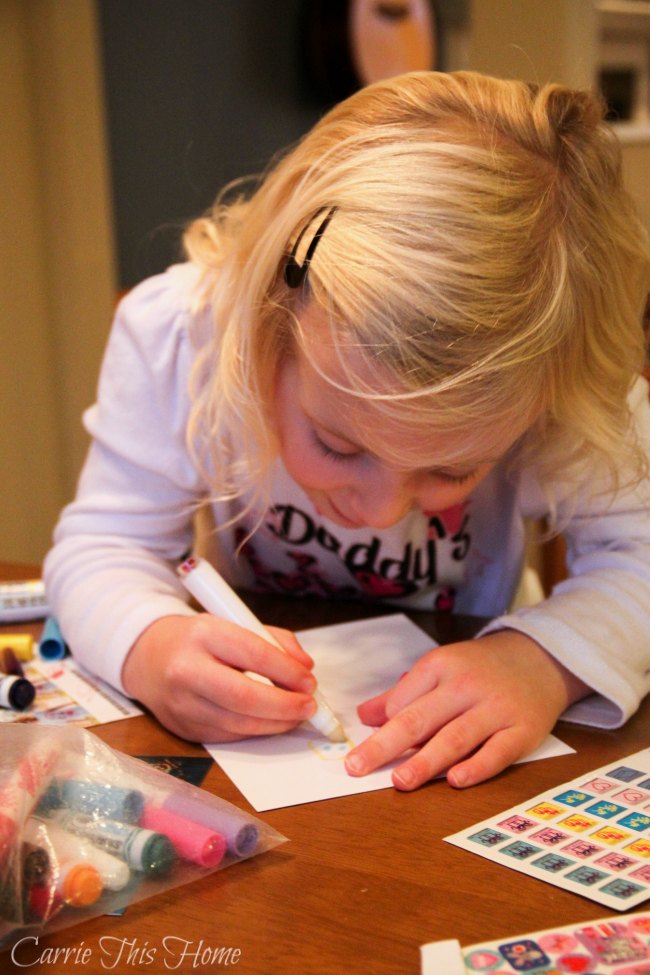 Adapt To Each Child's Abilities
For Younger Kids
My son is only three, so drawing a picture for him consists of a couple of scribbles with a marker.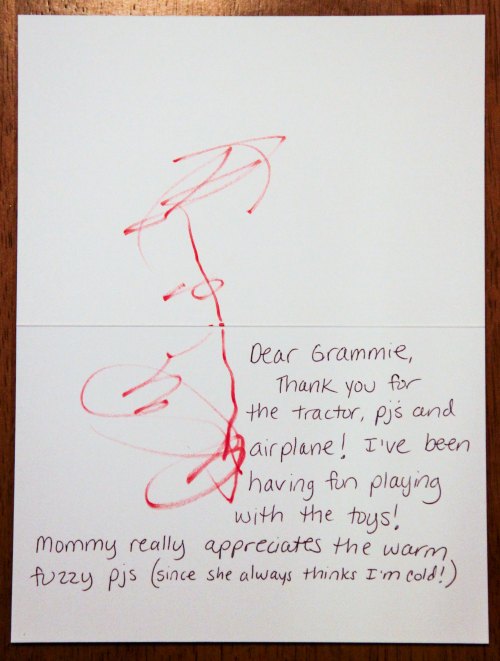 I gave a card to my son and he chose to draw a picture with markers. I showed him where to color and let him take it from there. Then I wrote out the rest of the note myself. Most of the note was done by me but as the years go on, he'll be able and more excited to do more on his own!
For Kids With More Abilities
My daughter is learning how to write and loves to draw pictures. She still needs help with spelling, sounding out words and spacing. Writing thank you notes gives a great opportunity to work on all those skills.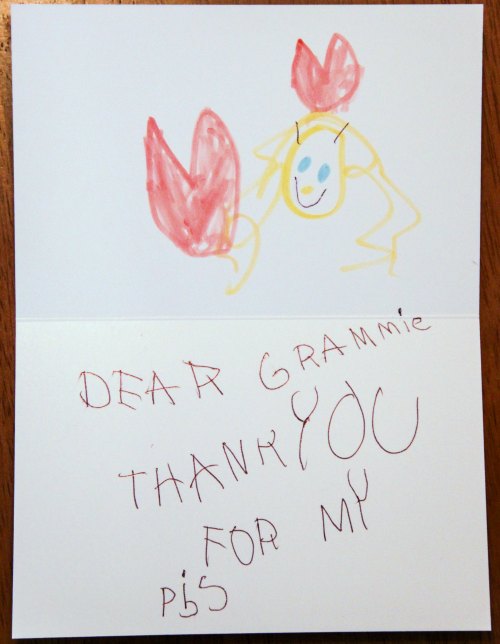 I gave her a card and a couple of supplies and let her choose what she wanted to do. She chose to draw a picture and then write the thank you note herself. Being able to do most of the thank you card by herself gives my daughter a sense of confidence!
3 Options For Kids That Need A Little More Help
1) You can have your child write a couple of words in the note while you write the rest. This will give the child a chance at participating without it being too overwhelming. Write out the more difficult words yourself and have the child fill in the blanks like this: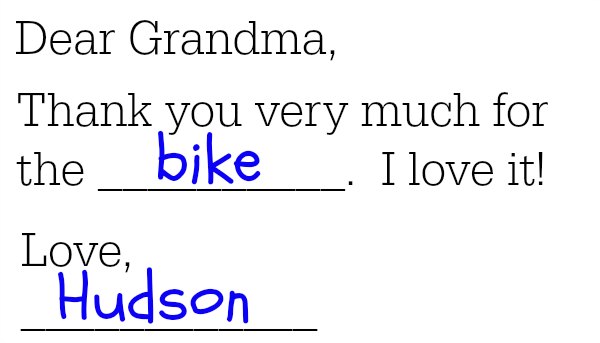 2) Write the whole thank you note and have the child "sign" it at the bottom with a scribble.
3) Write the note and have the child draw a picture to go along with it. If the thank you note is for a new toy, have the child draw a picture of the that toy showing how much they like it!
Make It Fun
Make it personal for the kids. Let them have fun putting their own "stamp" of style on the card by using stickers of their favorite characters, using fun crayons in their favorite colors, or any craft supply they enjoy using. Set out several different craft supplies and let your child choose what they would like to use. This will be a great exercise in creativity!
Make It Easy On Yourself
I decided to have some thank you notes made with my kids' photos on the front from *Signazon. Having these thank you cards on hand makes it really easy to write a thank you note anytime!
I love how they turned out! Aren't they cute?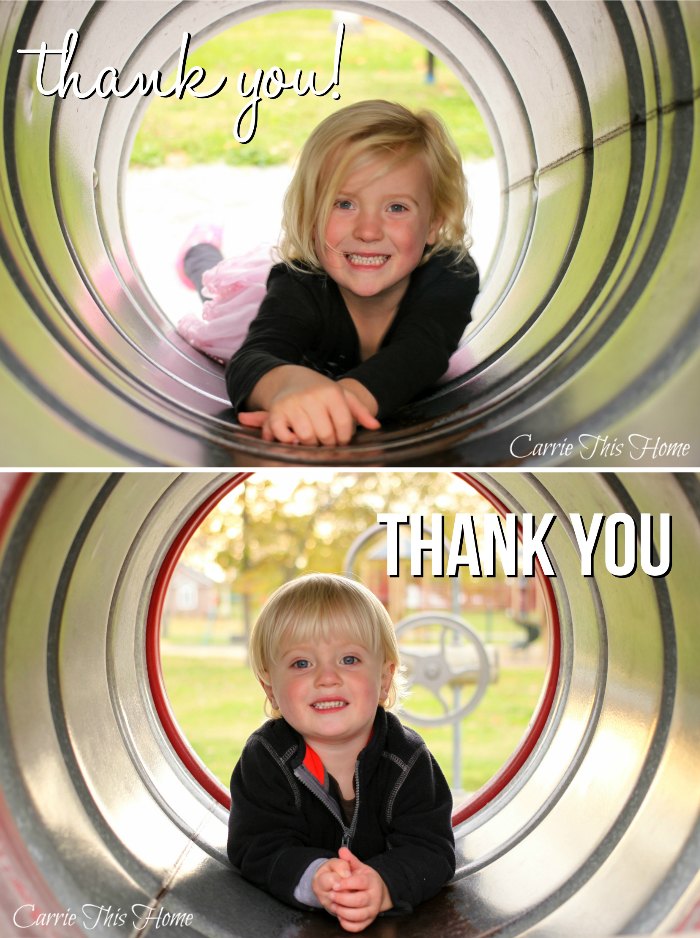 They were super easy to make. I took some photos of the kids, added the thank you graphic to the photos in PicMonkey and then used those images to make a thank you card at Signazon. Easy peasy! If you'd like to make your own, check out all the thank you note ideas at Signazon.
What If I Don't Like Writing?
Try a photo thank you card! Photo cards capture the child enjoying the gift and then deliver that moment to the person who gave the gift!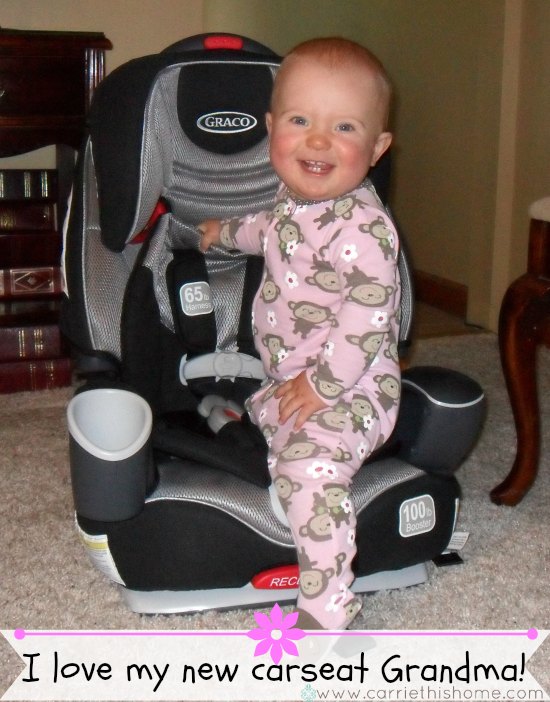 This is my daughter a couple years ago after she got a new "big girl" car seat from her Grandma. As you can see she was totally excited to get it! I took a photo of her playing with the car seat and added a graphic using PicMonkey.
Use Stamps As A Fun Lesson
After the notes are done, address the envelopes and have the kids stick on the stamps and return address labels. I like to use this as a chance to teach them about how the mail works. When you really think of it, it is pretty amazing that a special sticker (stamp) will make that letter travel to far distances, right?
For more thank you note inspiration, check out the thank you note section at Signazon and visit them on Facebook, Twitter, and Google+.
Do you love or hate writing thank you notes?
What helps you make note writing fun?
* indicates an affiliate link. This is a sponsored post brought to you by Signazon. You can see my full disclosure here.
This post was linked to: Think and Make Thursdays, Family Fun Friday, Saturday Sharefest, Show Me Saturday, Skip The Housework, and Your Turn To Shine.
P.S. - If you're a blogger

, you HAVE to check out *this course. I took it myself and highly recommend it. (*aff link)