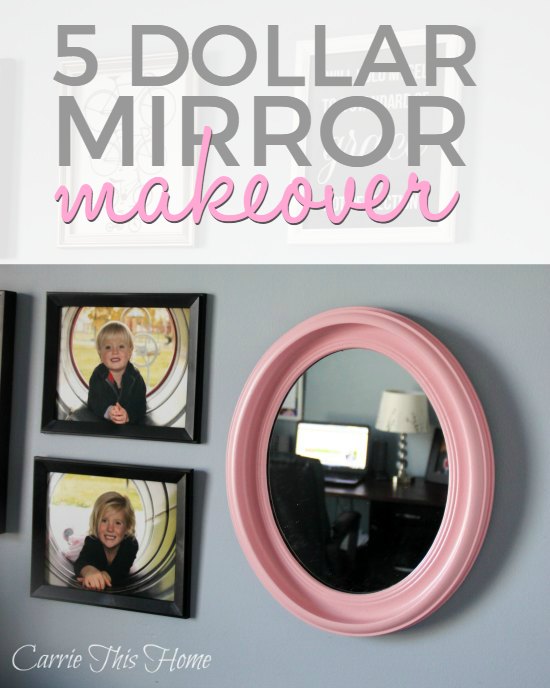 Let me tell you a story about an old mirror.
Many years ago my mother-in-law (AKA the Queen of yard sales) bought this mirror thinking we could use it somewhere. It was old, dirty and not my style.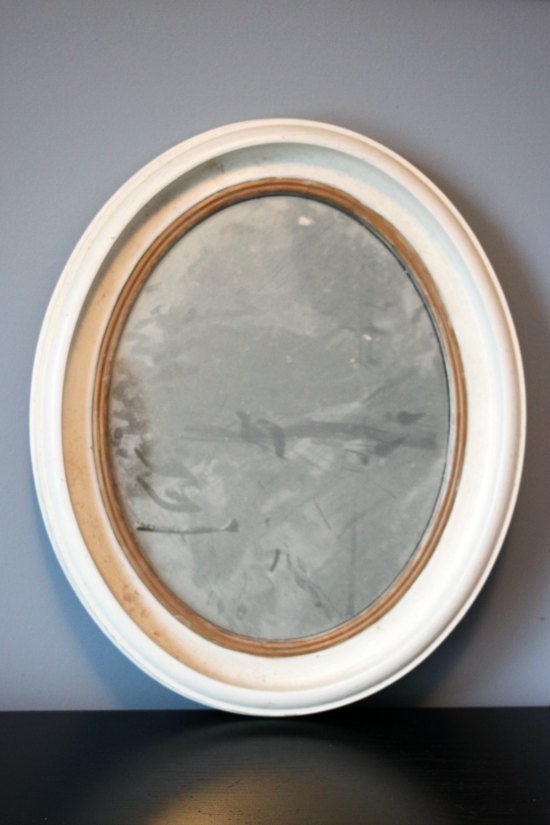 "What in the world am I going to do with this thing?!?"
That was my first thought about the mirror.
You'll have to forgive my faithless reaction. I wasn't blogging and doing easy DIY projects back then. I couldn't see the potential in things like I do now. Not knowing the potential the mirror had, I put it in a closet and completely forgot about it…
…until a couple months ago. I rediscovered it while cleaning out my closet.
Now, after many years, my reaction to that old dirty mirror is completely different. I see it as a mirror that has tons of potential! With a little work, I knew it could make it's new debut in my office gallery wall.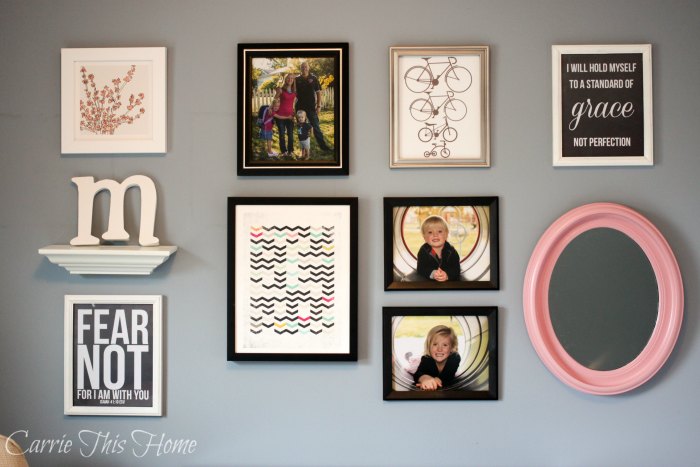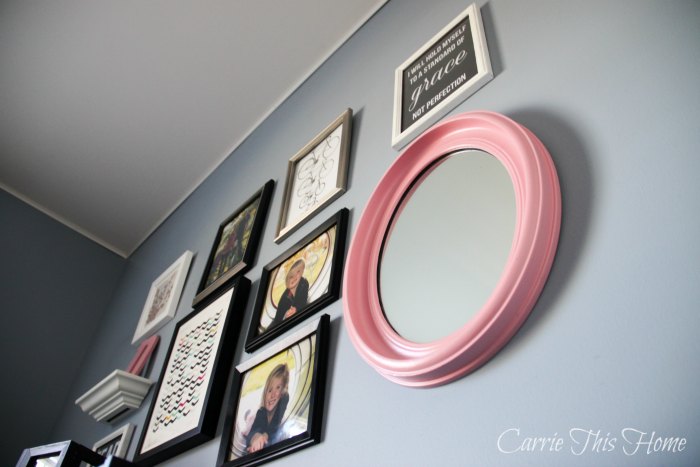 This mirror makeover was so easy to do and cost less than 5 dollars! I'll show you step-by-step how I did it so you can too!
Five Dollar Mirror Makeover
Step 1: Clean & Prep
This thing was super dirty and dusty. I guess the dust is my fault since I let it sit for so many years.
I used some baby wipes and wiped off the dust. Several spots on the mirror needed some elbow grease to get some unknown grime off.
You know a mirror is dirty when the once-white rag is now grey. Or semi-black.
Gross!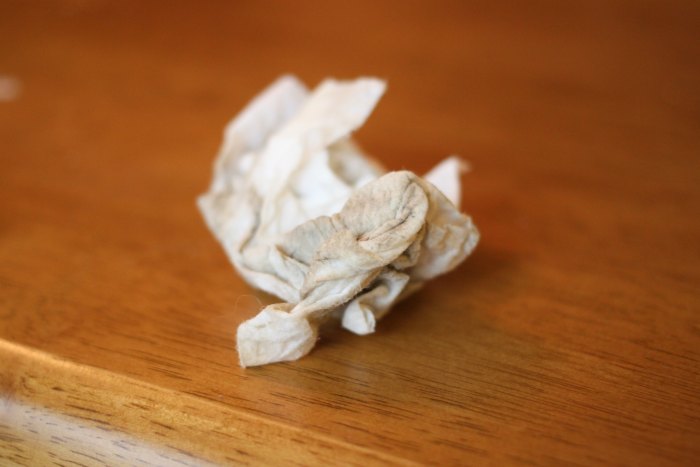 Next, I used an old newspaper ad to protect the mirror surface during the painting process. I traced the frame of the mirror onto the paper.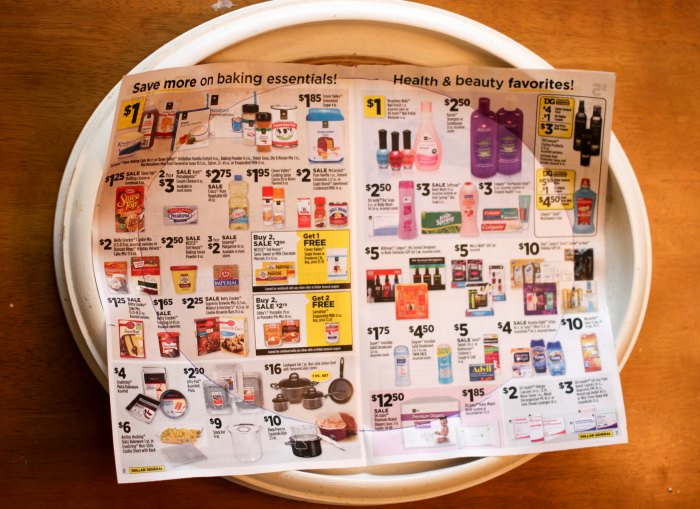 I cut the paper slightly outside the line so I would have enough paper to tuck under the frame.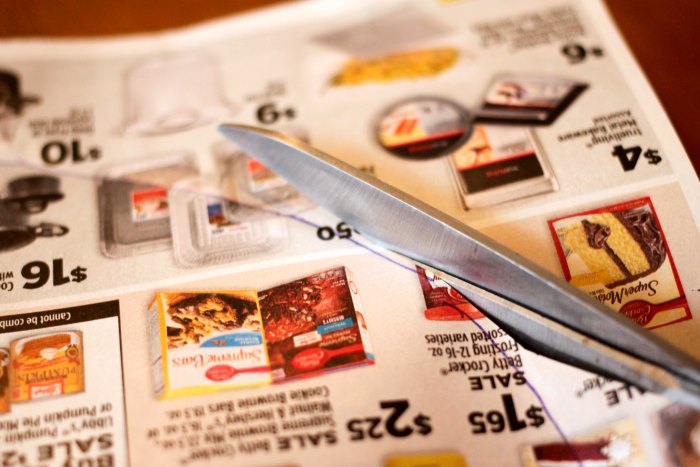 Then I tucked the paper underneath as much of the frame as I could. This kept the paint from getting on the mirror.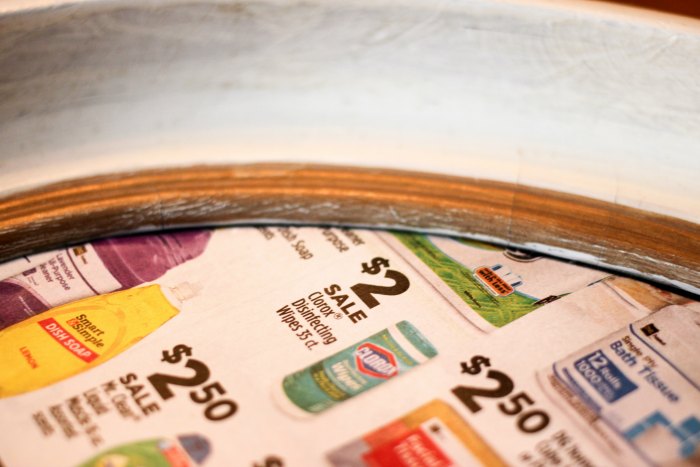 Step 2: Paint
I chose a light pink spray paint to transform this ugly duckling into a beautiful swan. I'm a big believer in using brand name spray paint because the nozzles are bigger and more comfortable to use and the paint stream is more consistent. My paint of choice for this project was Valspar Premium Finish in satin thistle field.
It ended up raining the day I set aside to paint the mirror. My only choice was to paint the mirror in the garage. I set it on top of an old box so the excess paint would be on the box and not the garage floor.
Or so I thought.
Despite my efforts, there were a couple hints of spray paint that ended up on the garage floor. I'm sure my hubby loves his new garage accent color!
I sprayed the mirror frame with several thin coats until the finish was perfect. Spraying the paint in several thin coats and letting each coat dry fully before starting the next will ensure a smooth & beautiful finish.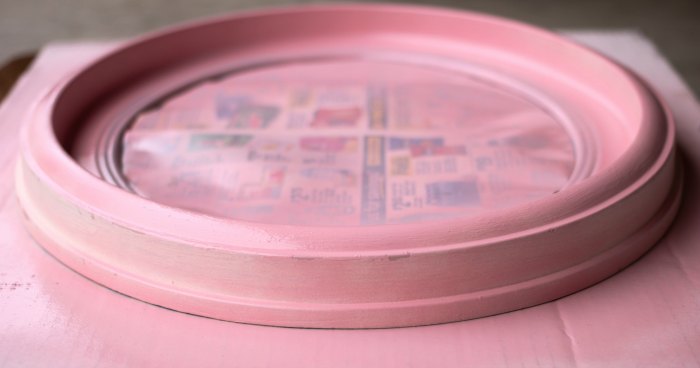 After the paint was fully dry and I was satisfied with the finish, I removed the paper off of the mirror surface. There were some spots where the paint got on the mirror surface.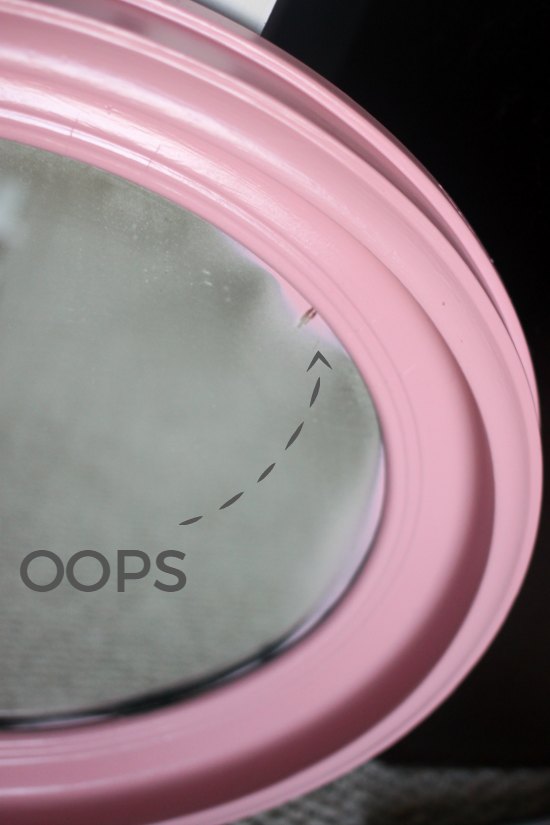 So I did what any woman would do. I scratched it off with my fingernails!
Step 3: Enjoy!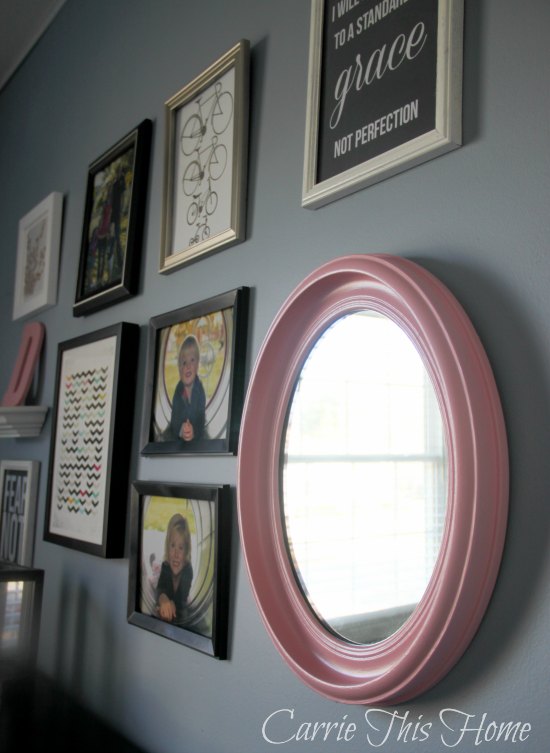 This once ugly mirror is now a pretty statement piece in my office gallery wall. The next time you see a mirror or frame that looks like it's seen better days, have faith that you can make it into something beautiful!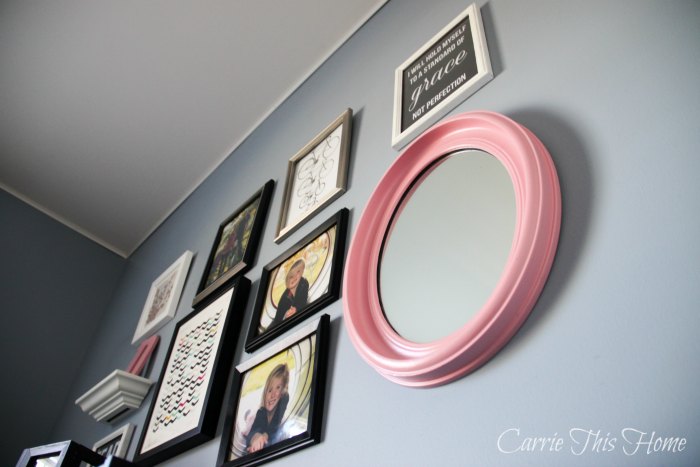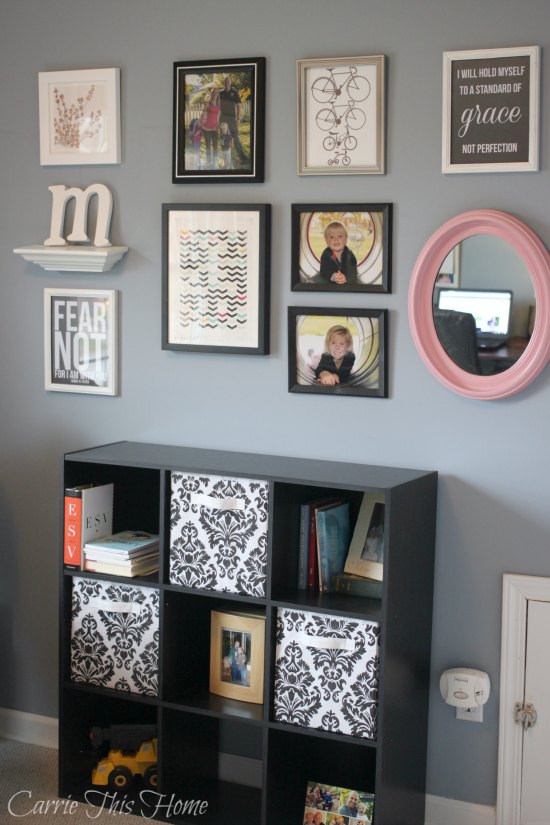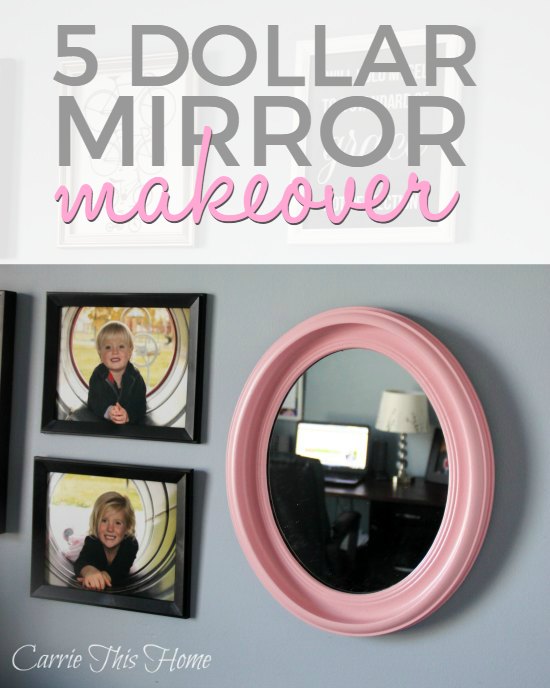 Do you have an item that could use a makeover?
This post shared at: Think and Make Thursday, Your Turn To Shine, The Best DIY Projects and Recipes, Saturday Sharefest, Show Me Saturday, Tutorials and Tips, Hit Me With Your Best Shot, The Weekend re-Treat, I'm Lovin It, Frugal Friday, Serenity Now, and Thrifty Thursday.
P.S. - If you're a blogger

, you HAVE to check out *this course. I took it myself and highly recommend it. (*aff link)