The other day my mother-in-law dropped off some strawberries from a local farm. Aren't they beautiful?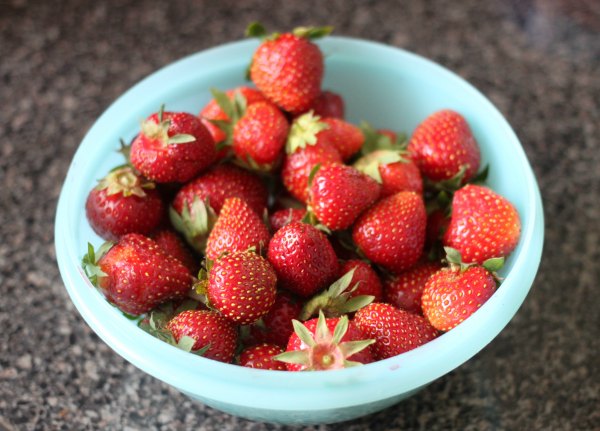 What would you do with a fresh bowl of strawberries? I love to eat fresh strawberries and most of the time I just eat them as is. This time, I decided to do something special with these beauties.
I used them to create a guilt-free way to get a chocolate fix!
How does this sound: a dessert that has the taste of a chocolate covered strawberry, with low calories, and minimal effort.
I thought that sounded good too!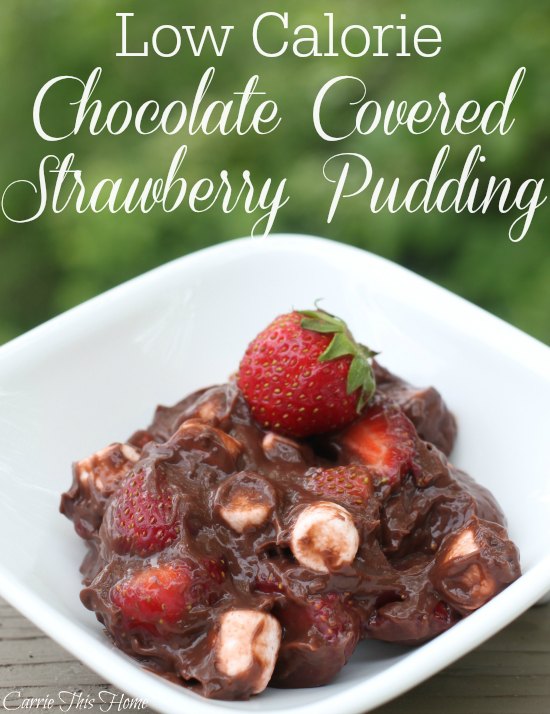 I love this chocolate covered strawberry pudding because you get all the taste of a chocolate covered strawberry with fewer calories, less mess and hardly any effort!
This dessert can be whipped up in 10 minutes and only requires 4 ingredients which makes it a really easy on your budget.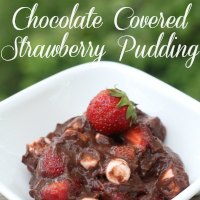 Chocolate Covered Strawberry Pudding
2014-05-27 12:49:38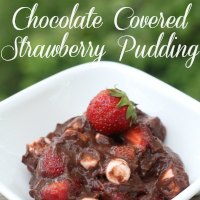 Serves 4
This is the perfect way to get a chocolate fix without sacrificing your diet! It has all the taste of a chocolate covered strawberry without the mess!
Ingredients
1 1.4 oz package sugar free instant chocolate pudding (do not follow directions on the box)
1 cup milk
3 cups fresh cut strawberries
1 cup mini marshmallows
Instructions
Using a whisk, stir the pudding mix and milk together in a small bowl until the pudding is dissolved (about 2 minutes)
In a larger bowl, gently fold together the pudding & milk mixture, strawberries and marshmallows.
Refrigerate for at least 30 minutes, then serve.
Notes
This pudding tastes best fresh. You can refrigerate the leftovers but be aware the marshmallows may get a little mushy after a day or so.
Carrie This Home https://carriethishome.com/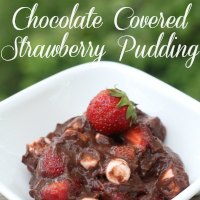 In case you're curious, here's the calorie count:
Sugar free pudding mix: 120
1 cup skim milk: 103
3 cups strawberries: 159
1 cup mini marshmallows: 160
TOTAL: 542 calories with 136 calories per serving!
I call that a smart way to enjoy some chocolate!
Like this recipe? Sign up for my free email list so you won't miss a single delicious recipe!
This post linked to Thrifty Thursday, The SITS Girls, Link Party Palooza, Strut Your Stuff Saturday, Saturday Sharefest, Share Your Creativity, Inspiration Monday, The Makers, The Weekend Wind Down, In and Out of the Kitchen, and Inspire Me Please.
P.S. - If you're a blogger

, you HAVE to check out *this course. I took it myself and highly recommend it. (*aff link)