I'm such a cheap decorator.
Maybe I should re-phrase that.
I get really excited when I discover ways to decorate my home without spending a lot of money.
There–that's better!
Recently I made my own Monogram to go in my gallery wall as part of our $30 Budget Bedroom Makeover.
This project took minutes to make (minus the dry time), made a big visual impact, and cost less than $10!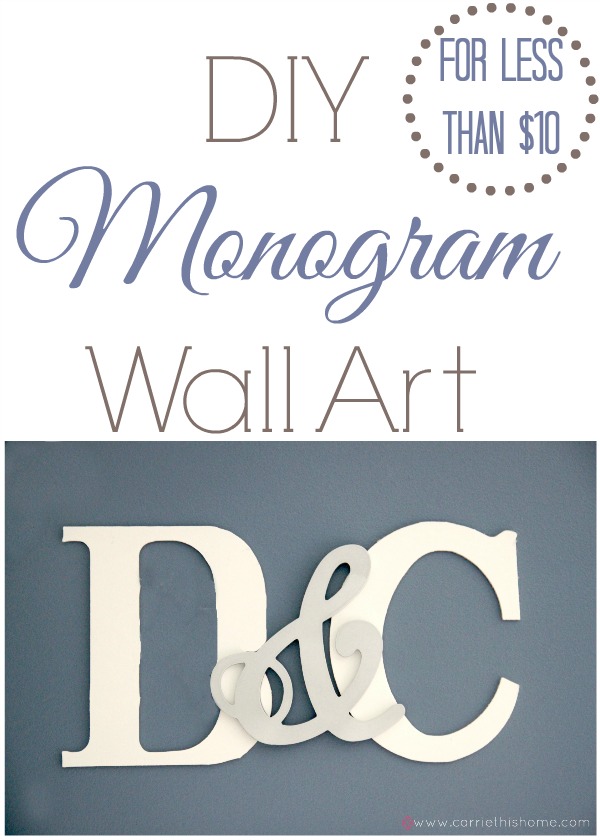 At the time when I made this monogram, the weather was really cold. Too cold for projects.
But I bit the bullet and made it anyway!
Who cares if it's only 20 degrees outside…I've got projects to do!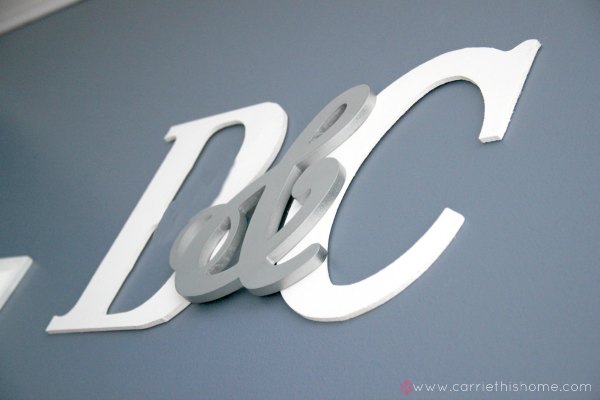 Today I'll show you how to make your own Monogram. It's super easy–anyone can do it!
Materials and Cost Breakdown:
Two wood letters: $1.74 each after 30% discount at Hobby Lobby
Wood ampersand: $2.99 after the 50% discount at Hobby Lobby

Spray paint in the color(s) of your choice:

$3.44 for the silver paint and I already owned the white paint
Cardboard box for spray painting: already owned
Super glue: already owned
Total Cost for the Project: $9.91!
I love an easy DIY craft but I love it even more when it's as frugal as this! Keep in mind that the spray paint you use for this project can be used for other projects as well. So the money you spend on this will benefit you during projects in the future!
Instructions:
Spray paint your letters and ampersand in the color(s) of your choice. I chose to paint my letters in a big cardboard box to prevent paint from getting all over the place.
Once the paint dries, decide how you want the letters and ampersand arranged. Use your creativity here! The monogram can be vertical, horizontal, diagonal, or any arrangement you choose.
Remember to factor in how you will hang this project up on the wall. If you're planning on using a hook on the back, make sure that hook ends up in the middle of the arrangement. You can also use sticky tack to attach it to the wall if it's not too heavy.
Once you've decided the arrangement and how it will be displayed, use superglue to attach the letters and ampersand together in your chosen arrangement and let them try completely.
Hang on the wall or display on a shelf and enjoy!
See, wasn't that super easy?
Here's how my monogram looks on display in my new gallery wall: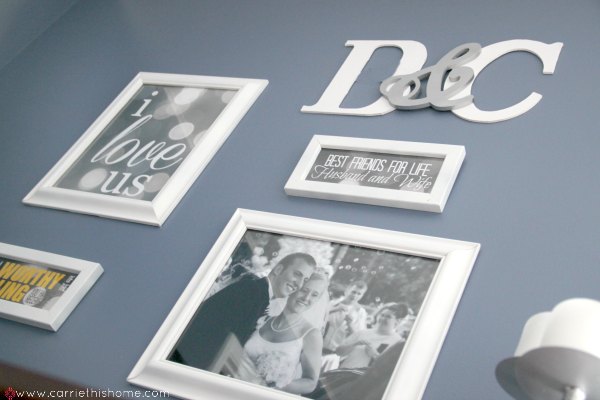 I'm glad I decided to glue the letters and ampersand together because it has a 3-dimensional effect that I adore.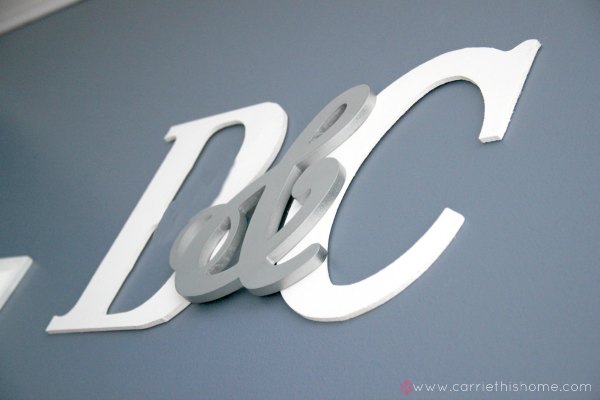 The monogram adds more visual interest to the gallery wall.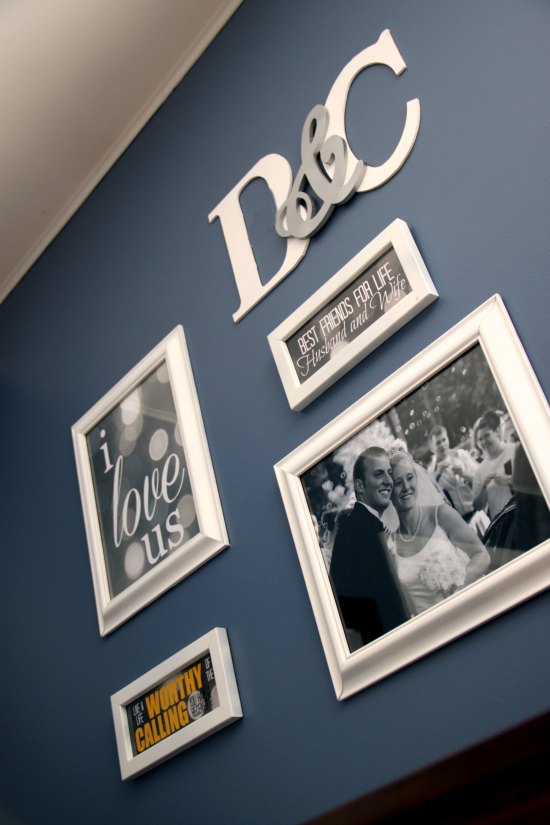 I love taking inexpensive items and making them into something special!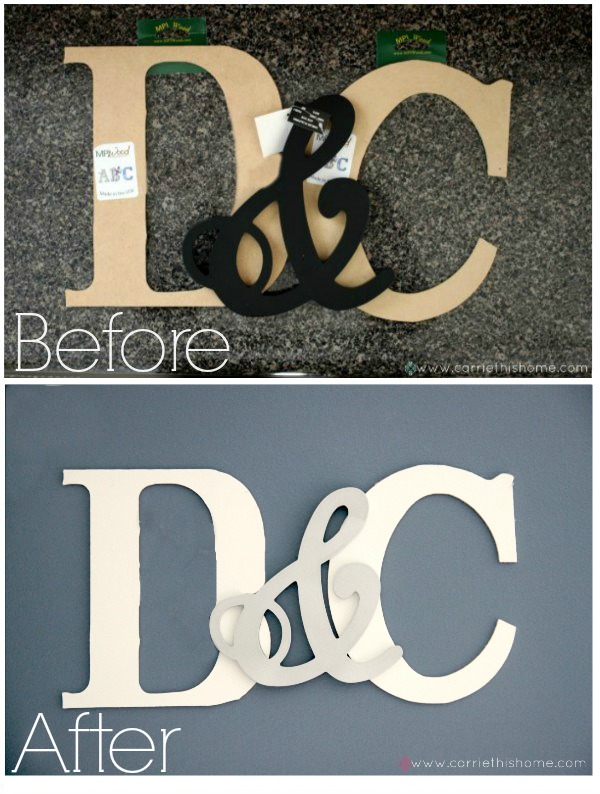 Want to see more easy DIY projects? Check out all my DIY projects here!
This post linked to Work It Wednesday, Thrifty Thursday, Inspire Me Please, Serenity Now, Strut Your Stuff, Link Party Palooza, Saturday Sharefest, Bowdabra Saturday, Saturday Show-Licious, Skip The Housework Saturday, Inspiration Monday, Friday Favorites, City of Links, Tutorials and Tips, diy Sunday Showcase, Share Your Creativity, The Makers, Whimsy Wednesday, Hit Me With Your Best Shot, Create It Thursday, Whatever Goes Wednesday, Create It Thursday, and Moonlight and Mason Jars.
P.S. - If you're a blogger

, you HAVE to check out *this course. I took it myself and highly recommend it. (*aff link)