My family took a short vacation recently with my hubby's parents and I thought I'd share the  highlights with you!
We vacationed in a couple spots in Indiana including Holiday World, Mesker Park Zoo, and Wilstem Ranch.
Vacation was finally here & my daughter was so excited she wore her bathing suit at breakfast!  I try to remember to turn off my "rule book" and let her do small things like this can really make her day!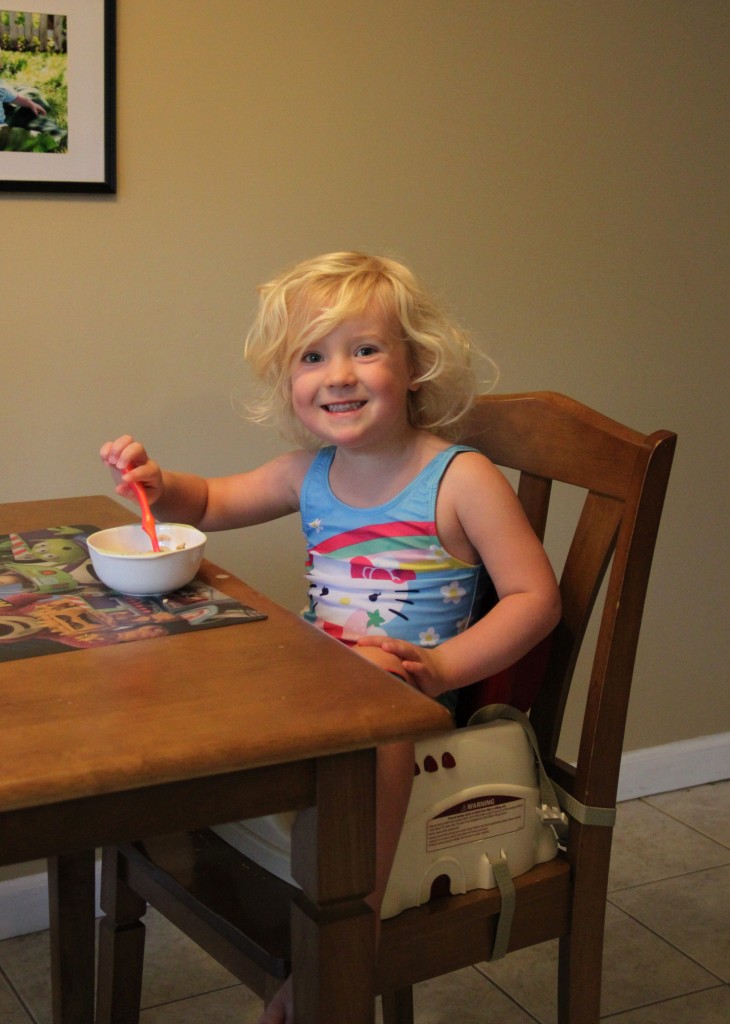 My son and I played lots of peek a boo in the van!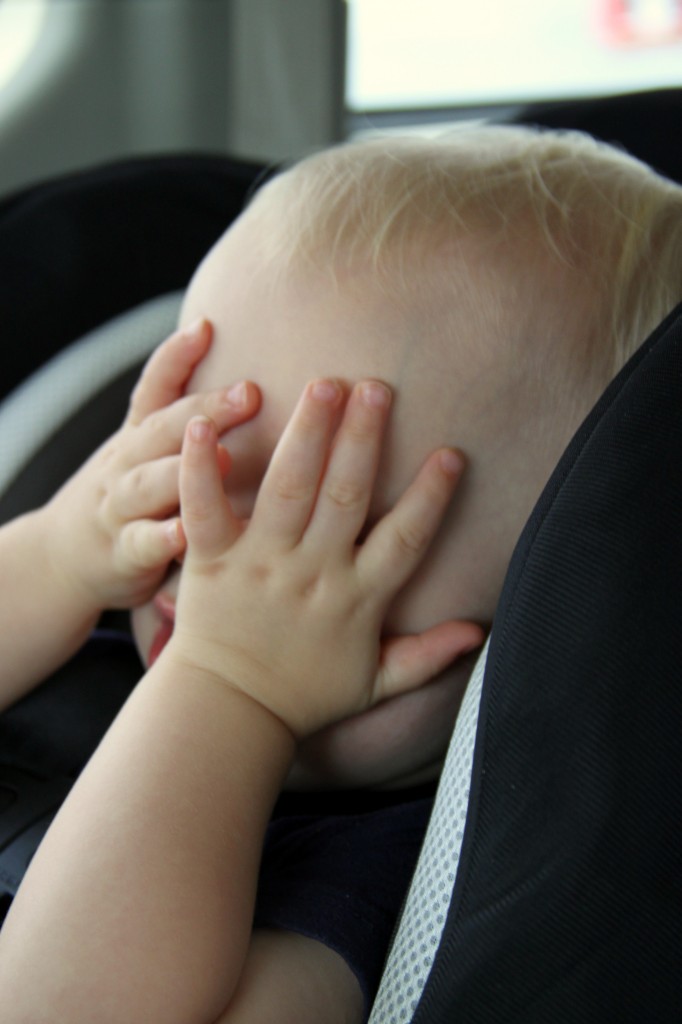 After suggestions from a couple friends, we decided to stop at Mesker Park Zoo.  So glad we did–it was a lot of fun!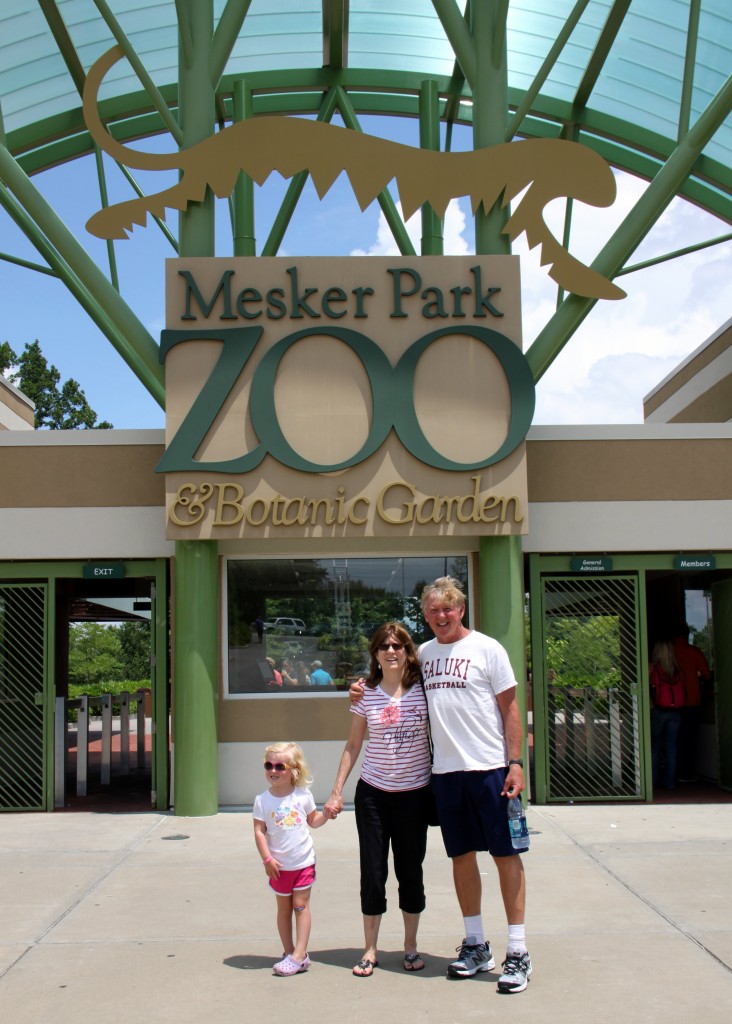 The hubby took this awesome photo of one of the many beautiful flowers in the zoo. I love to decorate with pictures so I'm sure this one will end up framed somewhere in my home.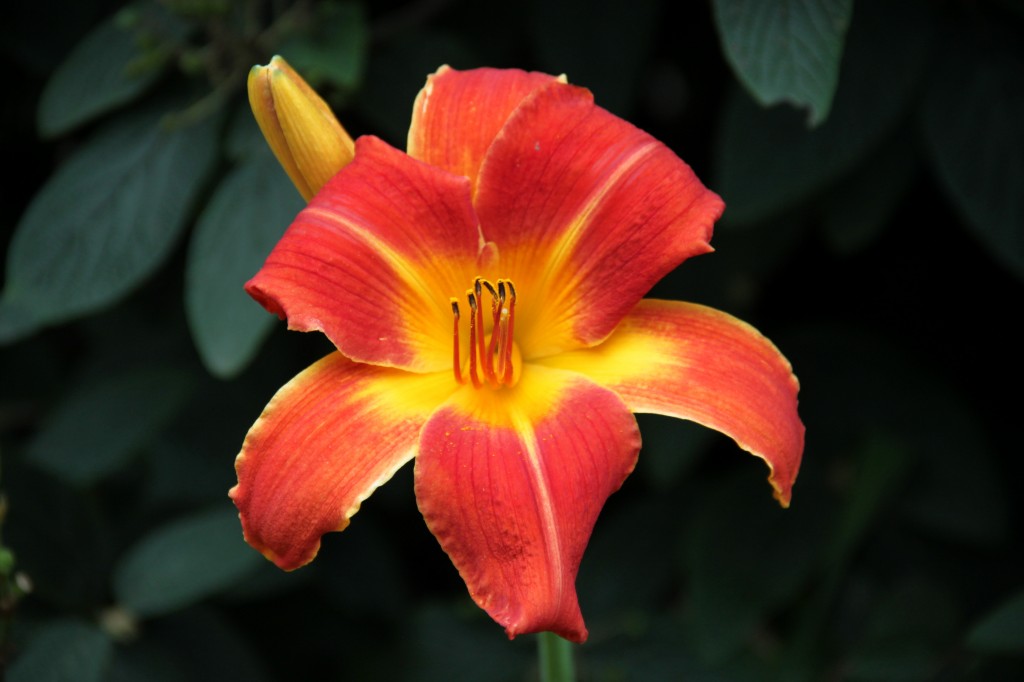 Mesker Park Zoo has plenty of fun activites for little ones!  Here's my daughter pretending to be a spider!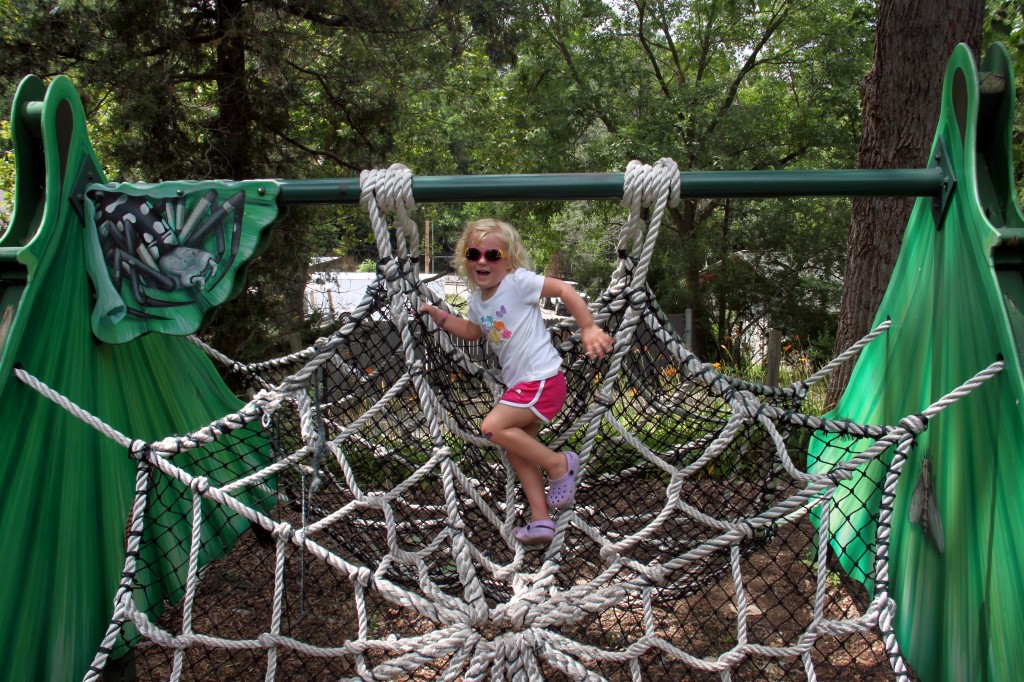 We stopped overnight at the Clarion in Evansville, Indiana where we made great use of the awesome pool.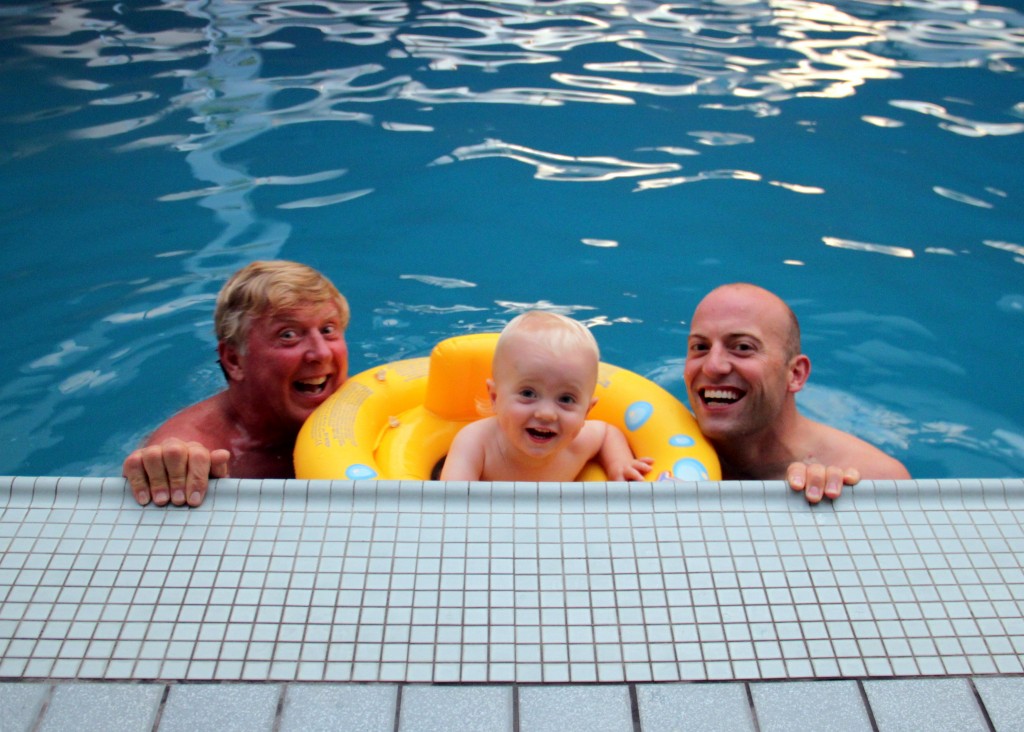 The next morning we planned to drive out to Holiday World, but the weather ended up being a little cold and rainy.  So we changed the plans, stayed in Evansville a little longer, and made the best of it.  We went to the Eastland Mall which conveniently had lots of activities for the kids.  The kids and I took a ride on the carousel.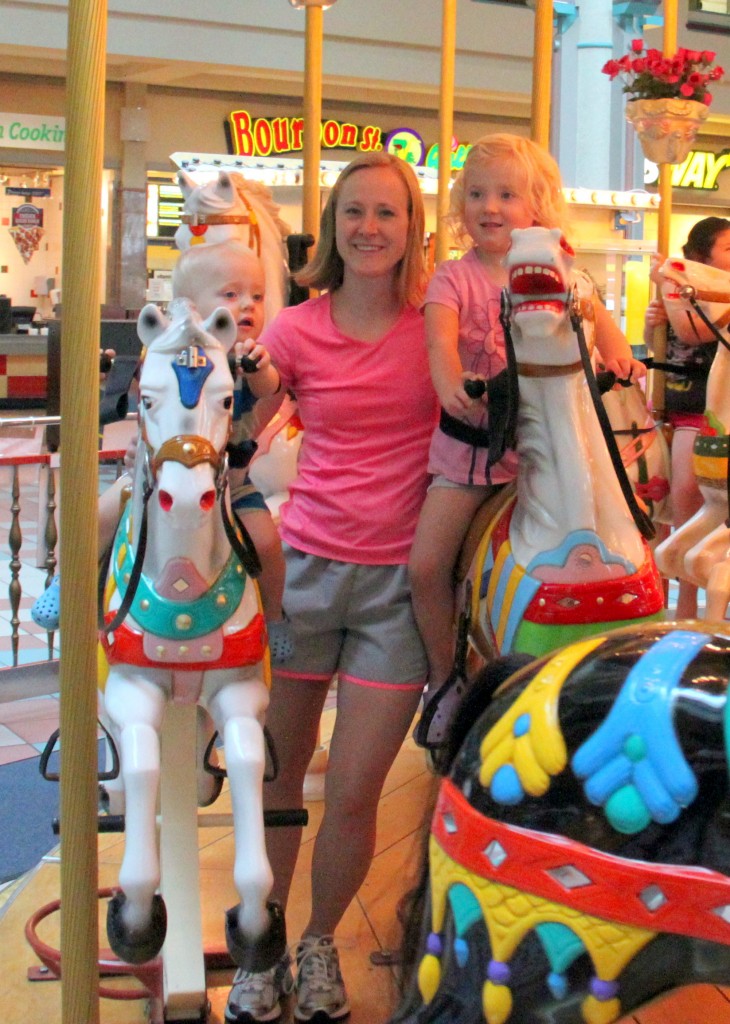 Eastland Mall also had an awesome play place for little kids and we all had a blast!  If our local mall had a play area like this we'd be there ALL.THE.TIME!  Oh yea, and the best part is it's cleaned & sanitized three times a day!  That's good for a germophobic family like ours!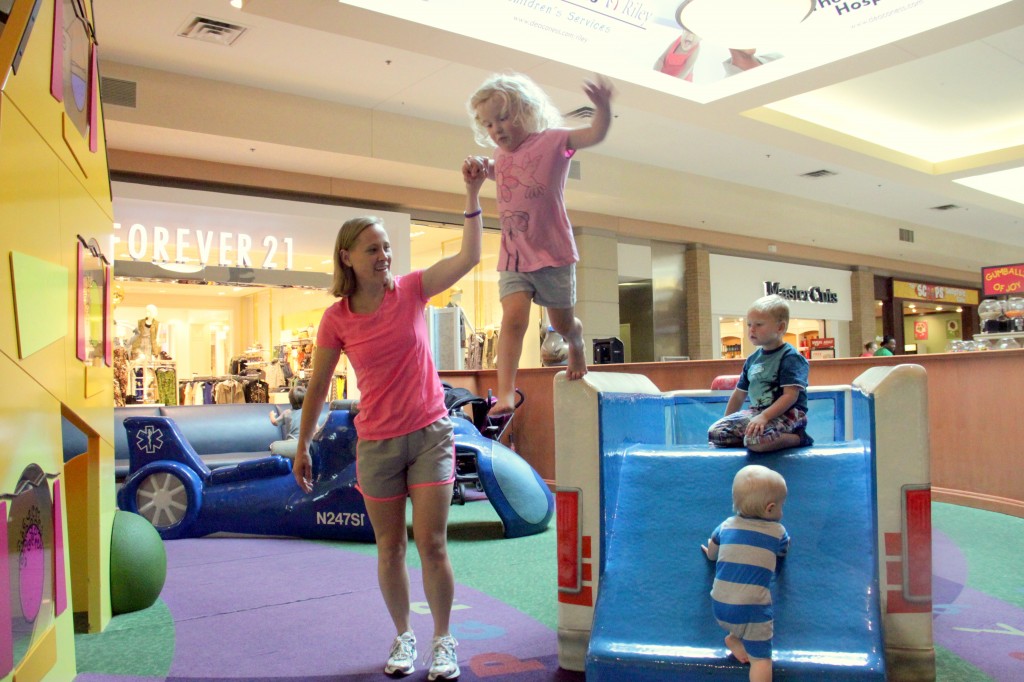 Next we went to the Wilstem Ranch in French Lick, Indiana.  It's a beautiful ranch that's perfect for family pictures.  Although the scenery was perfect, our pictures were not.  Here's one example of our many family picture fails.  I love that my eyes are so tired they look swollen!  We couldn't get the kids to smile at the camera at the same time for the life of us.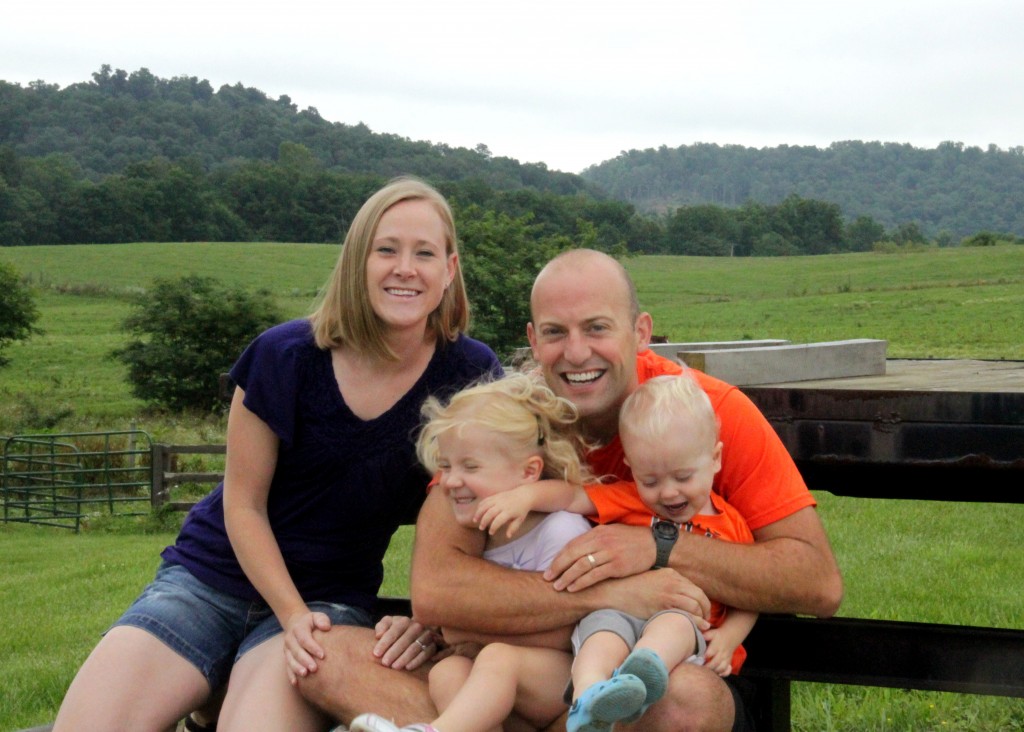 Here's the best moment of the vacation–my daughter's first ever horseback ride!  We were expecting her to be scared of getting on the horse since she's a little timid with animals.  To our surprise she LOVED it & wasn't scared at all!  She decided she wanted to do it and didn't let anything stop her.  I'm so proud of her!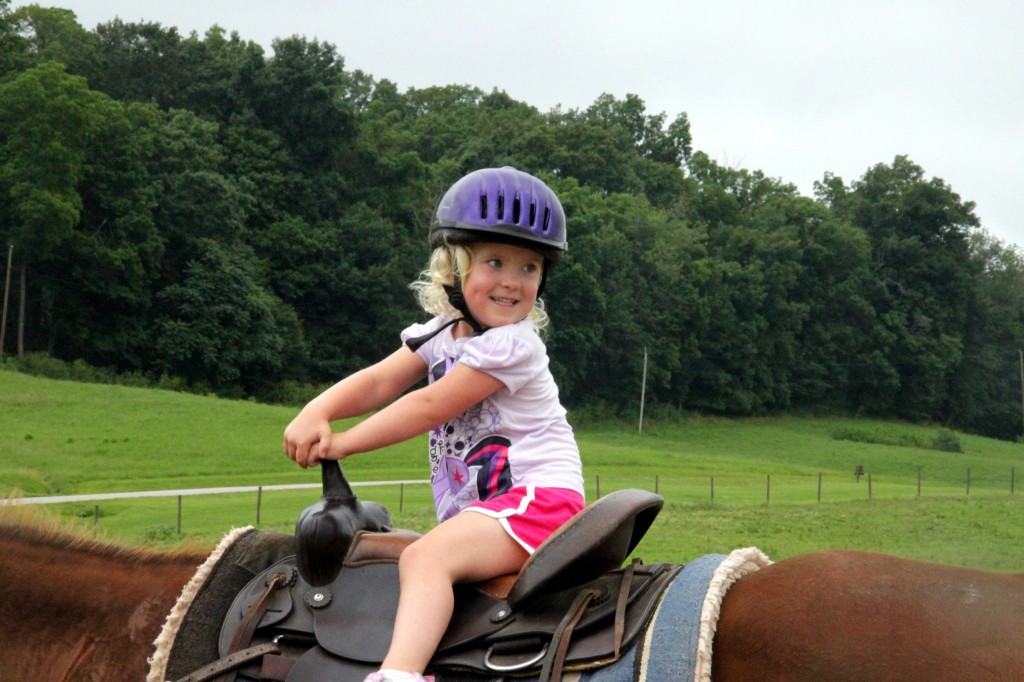 My little girl sharing a special moment with her Grandma on her first horseback ride.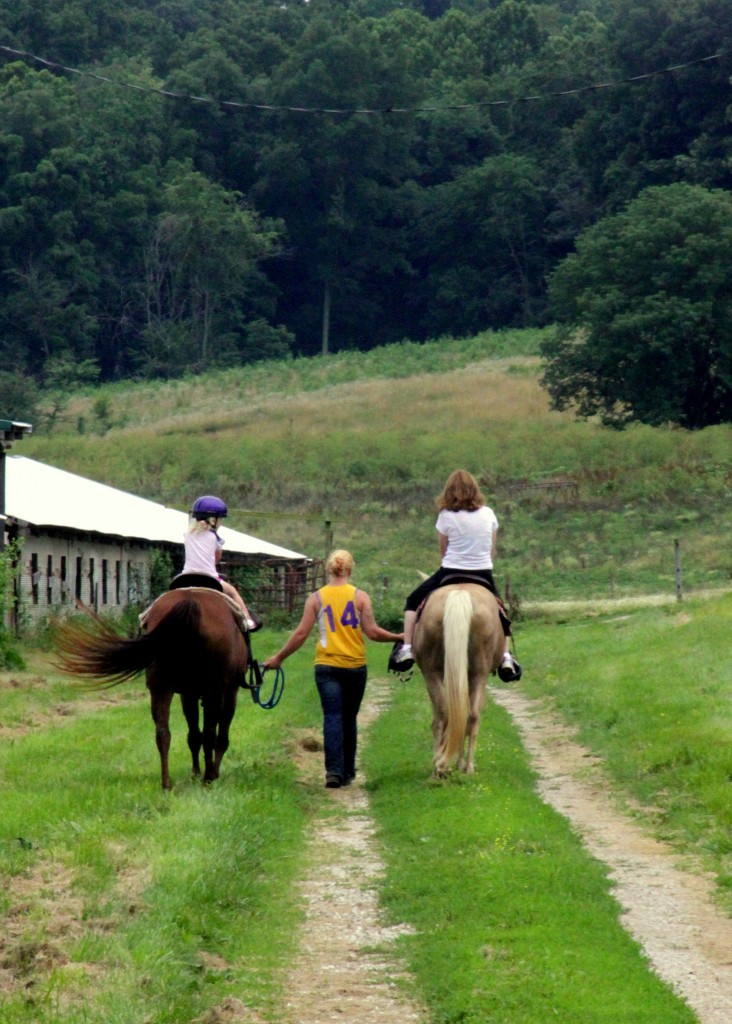 Wanting to be just like his big sister, my son got a chance to sit on the horse!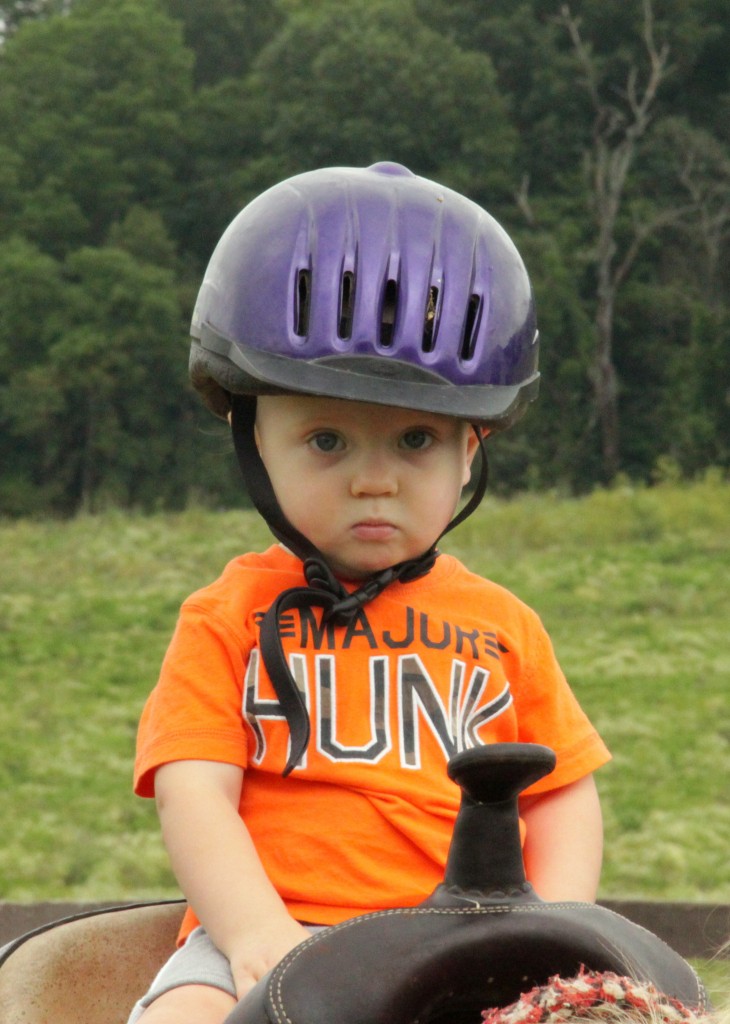 Here's a photo of the whole crew!  This picture was taken right after my hubby and his Dad went ziplining at Wilstem Ranch.  My mother-in-law, the kiddos and I got to ride along and watch all the action.  We all had a blast!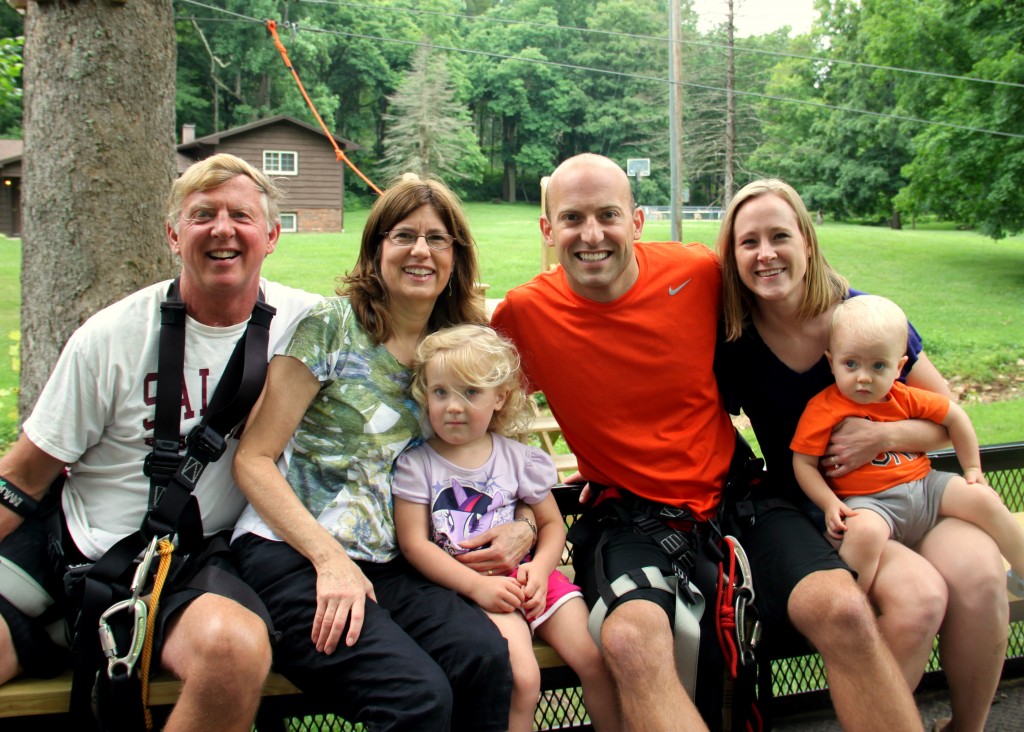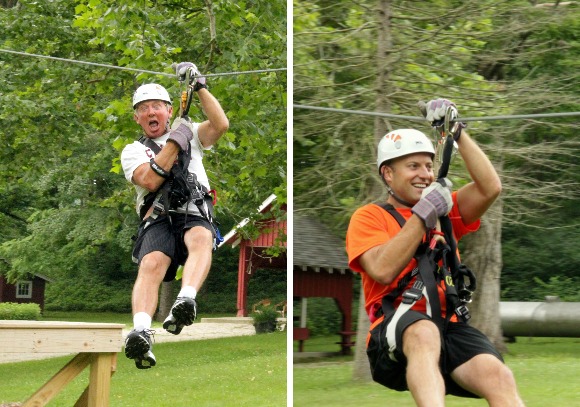 On our last day of vacation, we left the ranch and finally got to go to Holiday World!  There were tons of rides and activities for little ones.  Plus the free drinks all day helped keep me caffeinated.  The grandparents watched the kids in the kiddie area so the hubby and I could go on some roller coasters.  Honestly the Voyage and Raven were the best roller coasters we've ever been on.  Hopefully we'll be able to go back again soon!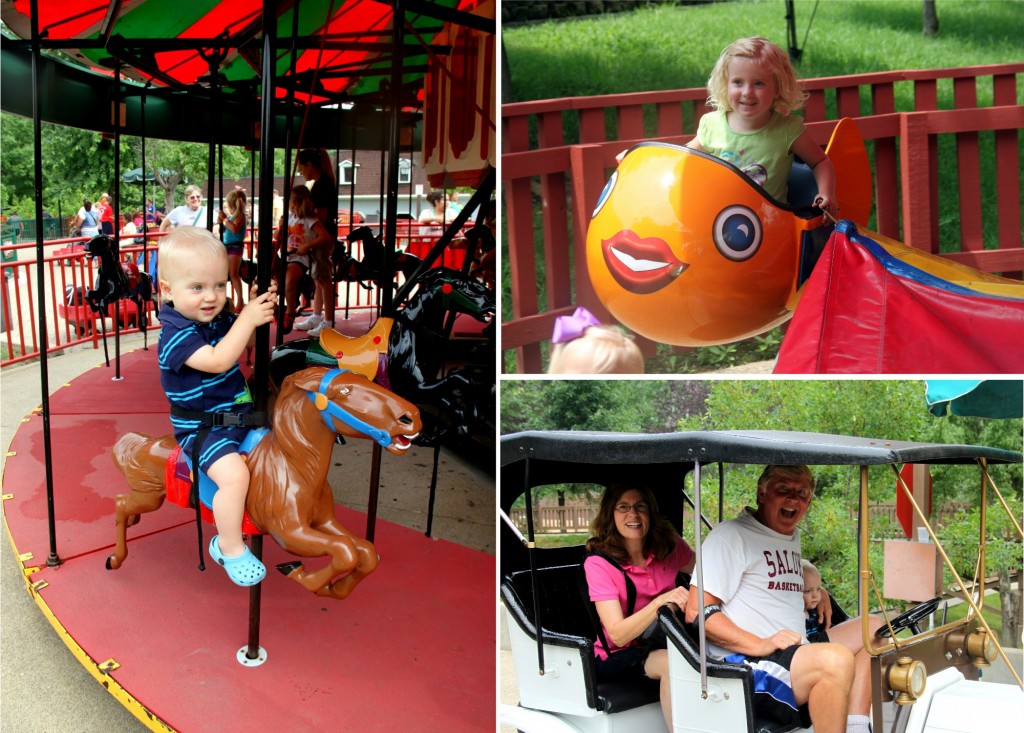 I'd like to know:
Where did you vacation this summer?
Do you have any family friendly locations to suggest for our trip next year?
Tell me about the best vacation you've ever been on.  I'd love to hear about it!
P.S. - If you're a blogger

, you HAVE to check out *this course. I took it myself and highly recommend it. (*aff link)