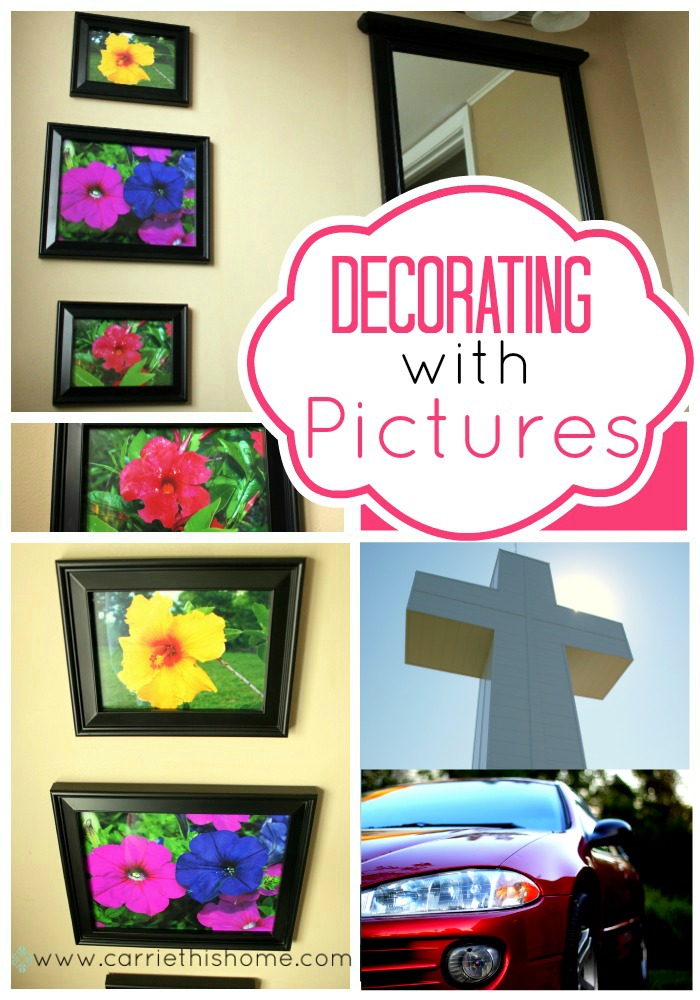 I love photography.  And I love having pictures everywhere.  So naturally I like to decorate with pictures!
We have a small guest bathroom on the first floor. I wanted to do some simple decorations that wouldn't cost too much.
Photos are great to decorate with because they're inexpensive but they make a BIG difference.
When decorating using pictures, it's important to envision how the picture will look in that particular room.  Bathrooms can be kinda tricky.
How you ask? Well imagine this….
You're "using the facilities" at my home.  It's pretty distracting and awkward to see this as you're doing your business: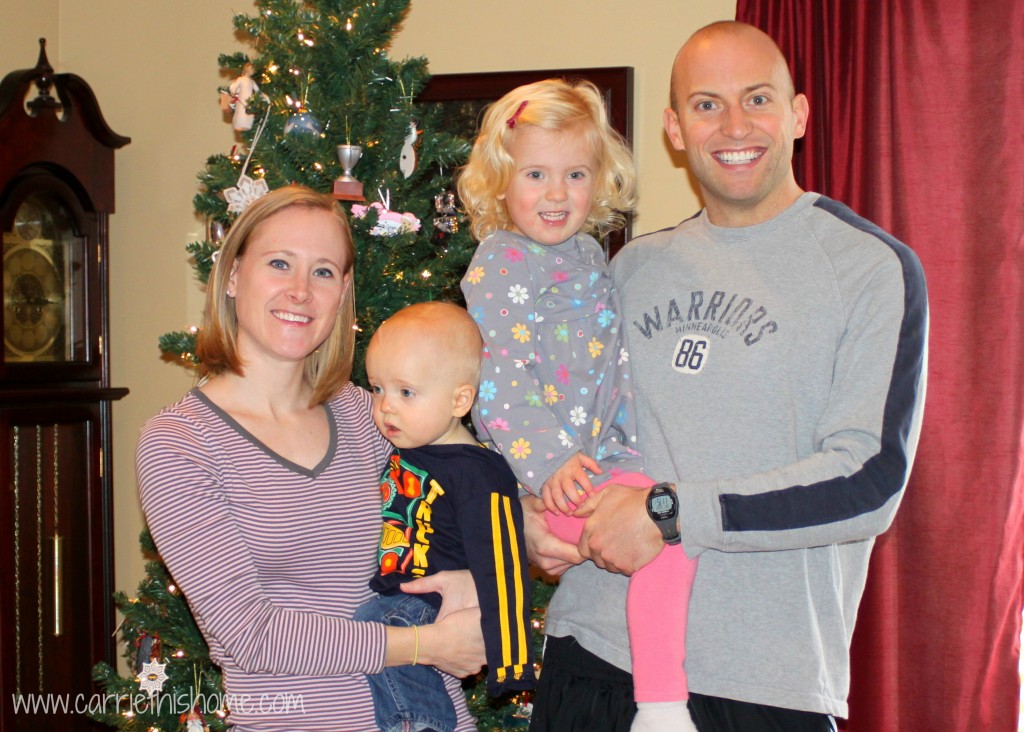 Kinda makes you feel like we're all staring at you and invading your privacy.
Not good.  Not welcoming.
So a perfect solution to this problem is to use pictures of nature.
A few years back I took some close up pictures of some flowers and they turned out fantastic!  They add the perfect amount of color and life to this otherwise boring bathroom.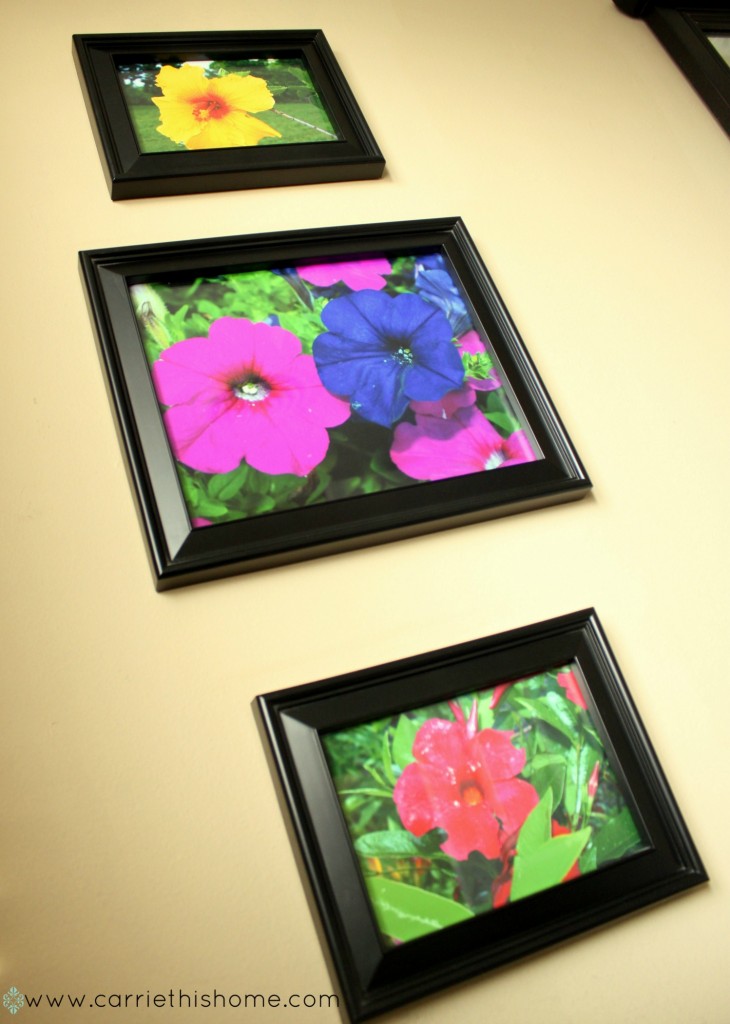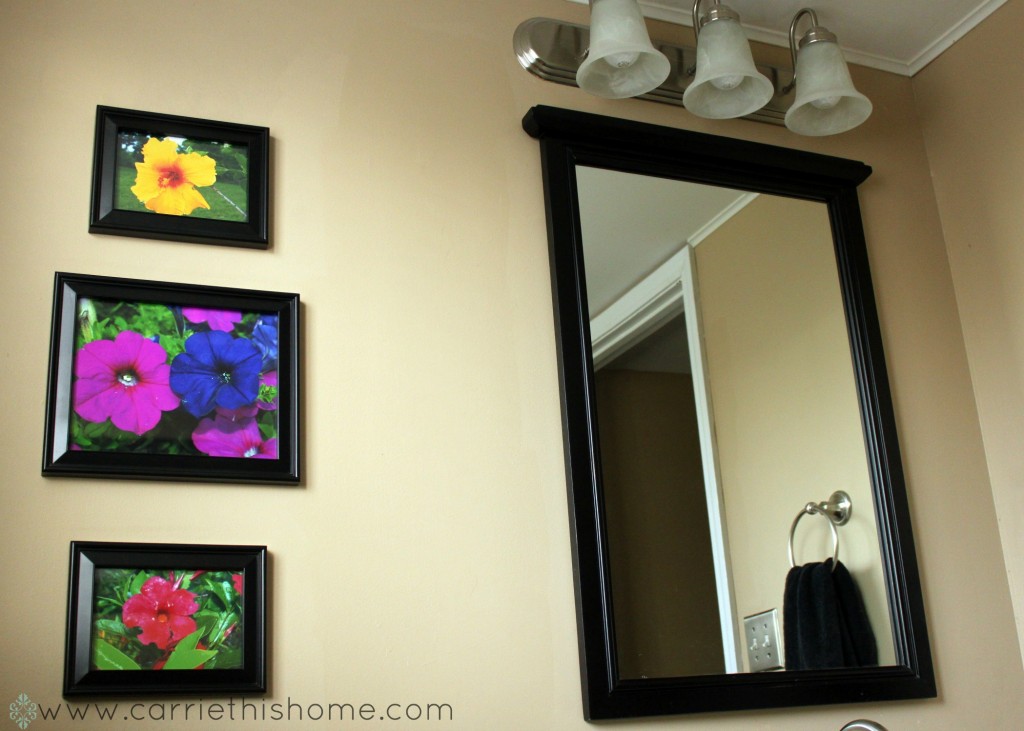 I had a hard time deciding where each frame should hang.  At first I was going to put the 8 x10 on top with the two little ones below.  That seems too predictable.  So I played around with it and decided having the bigger photo in the middle where most of the focus is.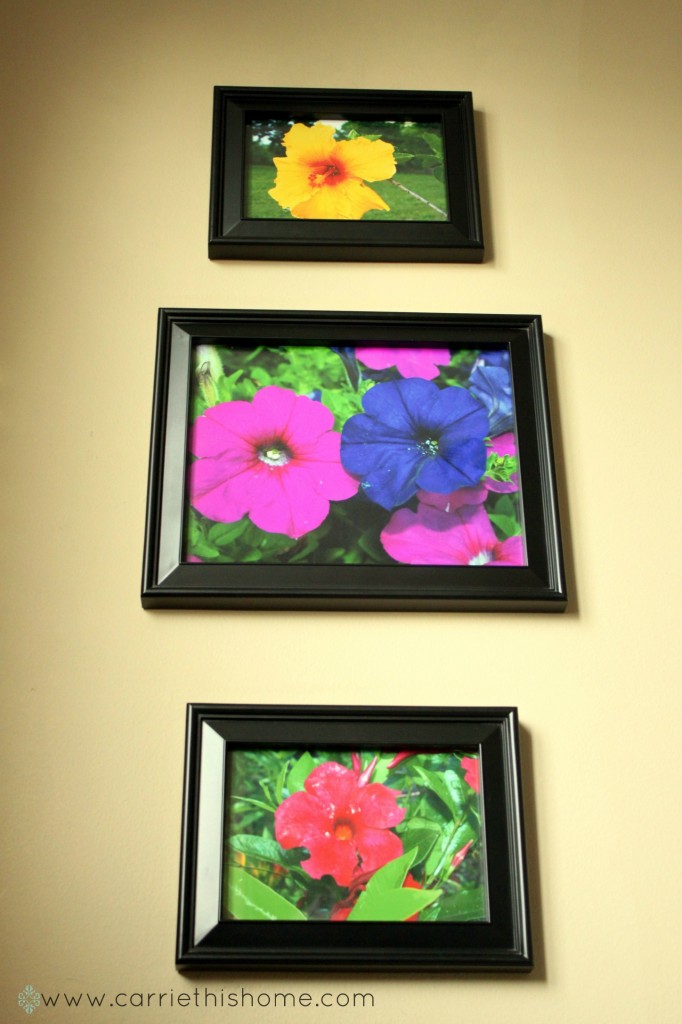 I did use one picture with someone in it but notice that she's not looking at the camera. Much less invasive.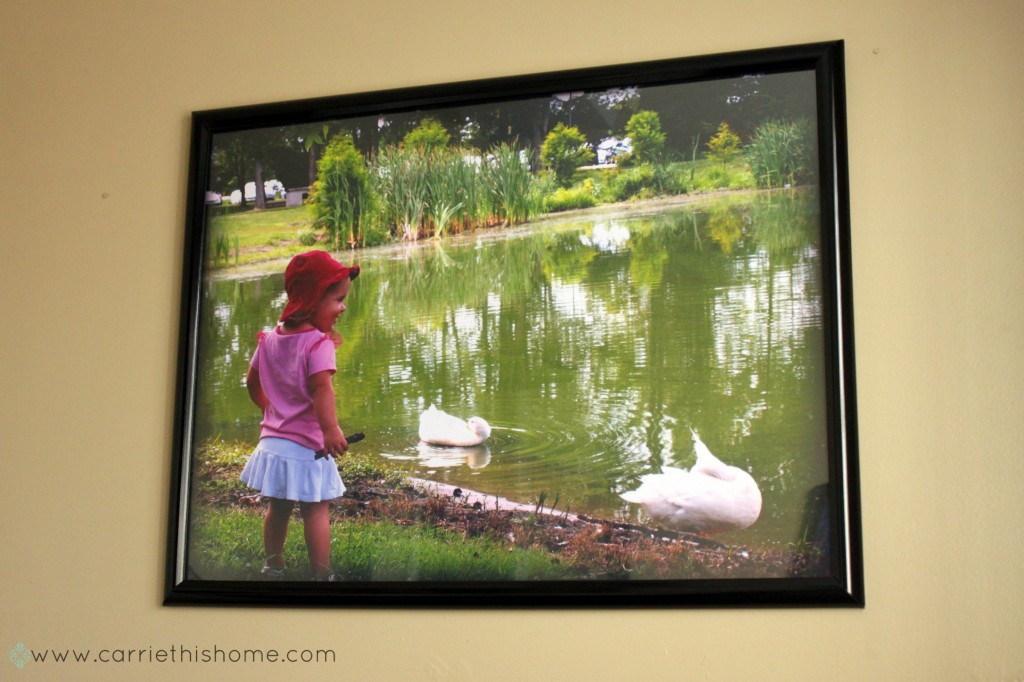 Not into flowers and nature?  Here's some other ideas of photos you can decorate with: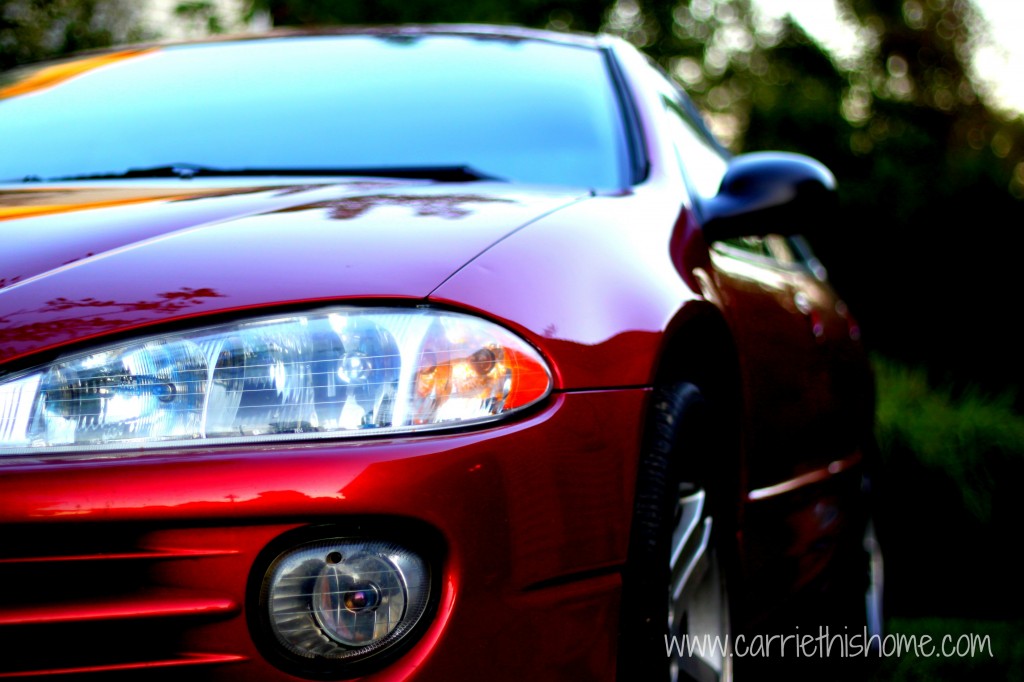 Cars can be very beautiful.  Photos of cars can be used in a boy's bedroom, man cave or garage to give the room a little more masculine feel.
Monuments This is Bald Knob Cross and it's one of the most beautiful things in Southern Illinois.  I had this photo enlarged and I liked it so much I'm planning on doing it again!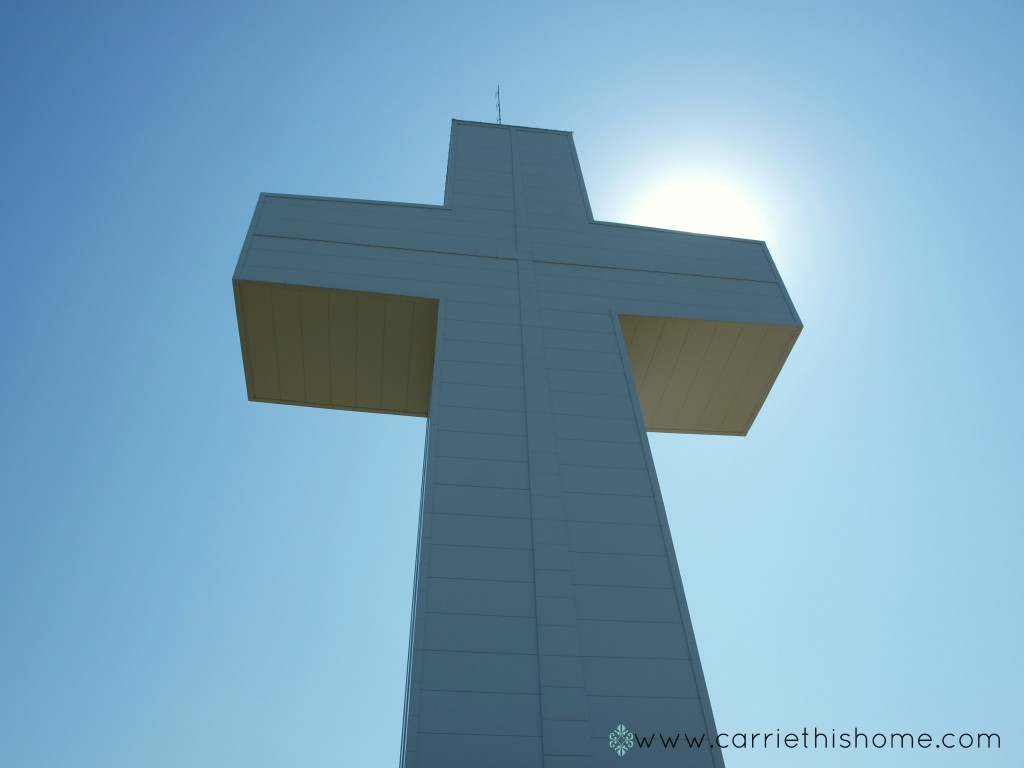 What's your favorite way to decorate with photos? 
This post has been linked to:  Authentic Motherhood  Thursday Link-Up
In and Out of The Kitchen, Give Me The Goods
P.S. - If you're a blogger

, you HAVE to check out *this course. I took it myself and highly recommend it. (*aff link)