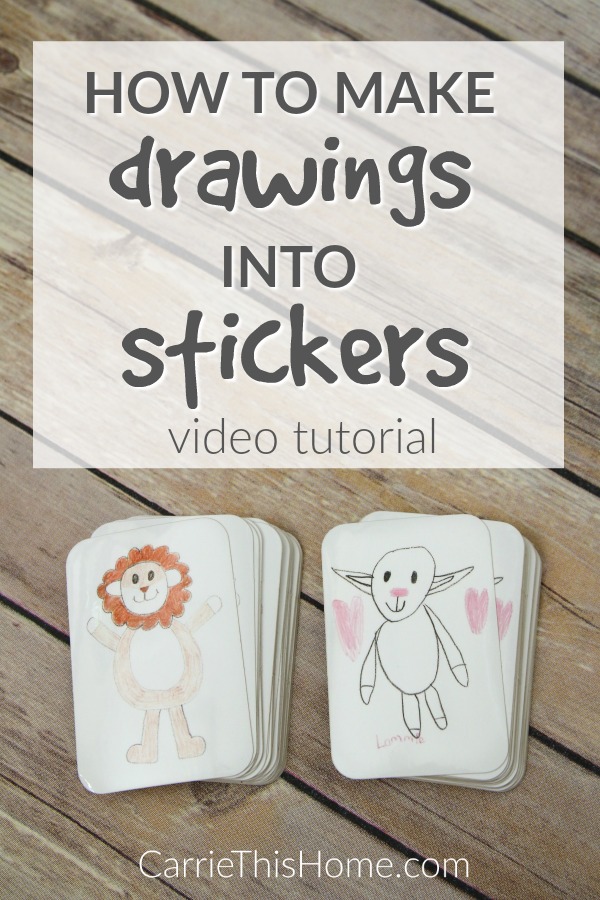 I had a great experience learning how to make drawings into stickers with StickerApp, so I thought I'd tell you about it in this sponsored post. My favorable opinion is 100% my own. You can see my full disclosure here.
I don't know what it is but stickers are magical. My kids' pediatrician is well aware of this phenomenon and keeps plenty of cool stickers stocked at his office.
Doctor's visits always go like this: kid gets shot–kid cries–kid gets sticker and suddenly everything is fine.
Kids love stickers. Kids also love to make artwork and draw. So why not try to combine those two and make stickers out of their drawings?
How To Make Drawings Into Stickers
This is probably one of the easiest DIYs I've ever done in my life, so I feel a little silly doing a whole tutorial. Making drawings into stickers is super easy and will take just a couple of minutes. Plus I have a 20% discount code to share with you 🙂
Here's the step-by-step tutorial how to make drawings into stickers:
(StickerApp.com is the website I used in the tutorial)
If you'd rather not watch the video, here's some quick directions:
How To Make Drawings Into Stickers:
Scan your child's artwork and save it as a PDF file (you can also use PNG, JPG, SVG, TIF, GIF, BMP, AI, and PSD files as well)
Go to stickerapp.com
Click on the blue "Continue to custom stickers" button
Choose your contour line, size, quantity and material you'd like, then click "Upload file" button
If desired, add text or clip art to your sticker (the video shows detailed directions)
When you're ready to order your stickers, click the blue "save" button and order (make sure to click the checkbox under the "continue to pay" button before ordering and use the code CARRIETHISHOME20 to get 20% off your order!) valid until 10-31-16
Wasn't that easy? Your kids will LOVE seeing their artwork on their very own stickers! Mine sure did! When our stickers came in the mail my kids went bonkers they were so excited.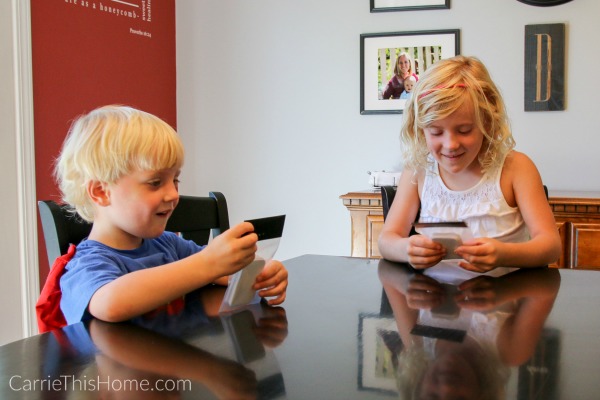 We were really happy with how they turned out. They are good quality stickers with paper backing and a high gloss finish.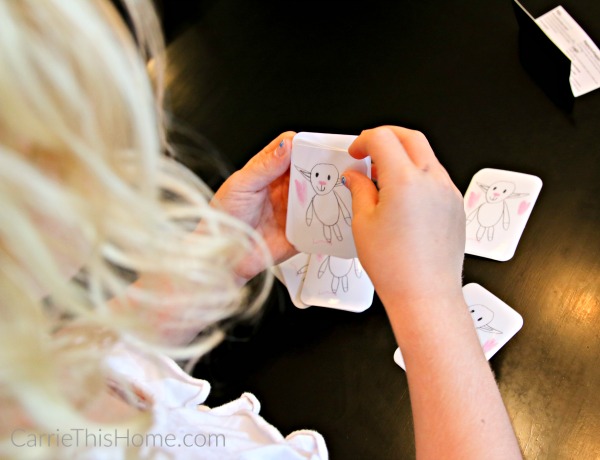 Stickers from StickerApp will make the perfect reward stickers, birthday presents, and Christmas gifts too.
Stickerapp.com discount code:
Use the code "CARRIETHISHOME20" and you'll get 20% off your order until 10-31-16! Yay for saving money!
I hope you found this tutorial helpful! While you're at it, check out some great design ideas from StickerApp on Instagram & Facebook.

If you have any questions, please leave a comment in the box below and I'll try to help you out!
P.S. - If you're a blogger

, you HAVE to check out *this course. I took it myself and highly recommend it. (*aff link)