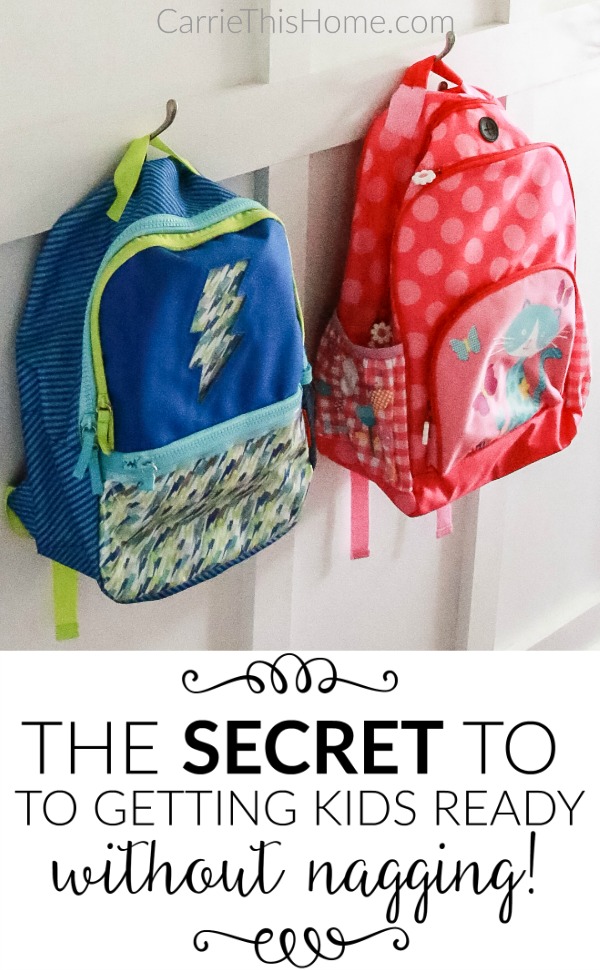 Getting kids ready on time in the mornings is the perfect recipe for a parenting fail. I should know–a good portion of my own parenting fails have come from this phenomenon. There's something about trying to get two little ones ready on time that makes me nag and lose my patience.
How many times have you lost patience with your kids during the morning routine? Getting the kids ready on time without stress is no easy task for any parent. Kids tend to forget and parents tend to remind that later leads to nagging and frustration.
The Secret To Getting The Kids Ready Without Nagging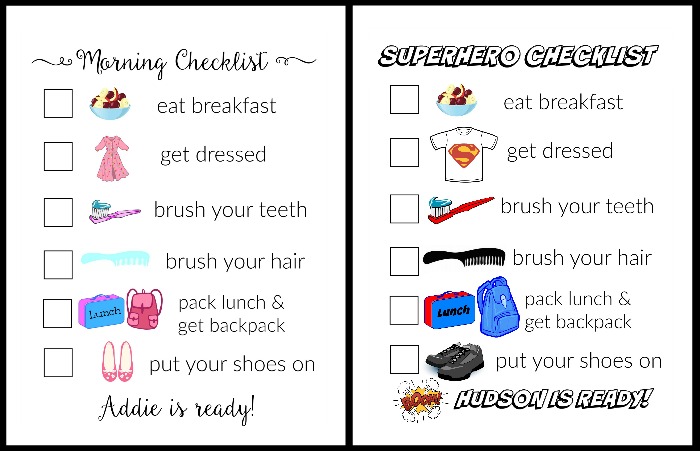 This year, the kids are officially in charge of getting themselves ready! These lovely printable checklists will do all the work. As the morning goes on, the kids will check off each task as it gets done, and you won't have to nag them!
Increased responsibility for kids = less nagging from the parents. That's a win-win for everyone!
Instead of being nagged, the kids will be asked ONE question.
Are you ready?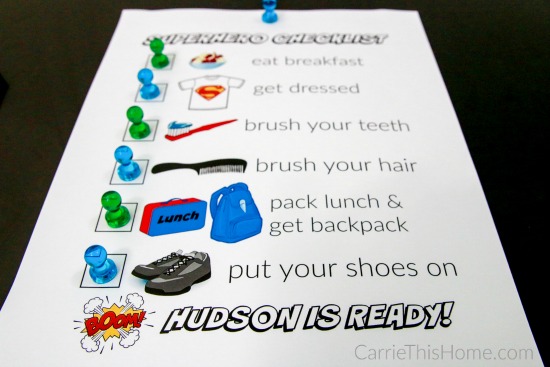 The great news is I'm sharing these morning checklists with all my fantastic subscribers for free! I've included a version for girls, boys and they both include visual cues making it perfect for pre-readers! Click here to subscribe & I'll send you the checklists right away!
If you're already a subscriber, just fill in the box and you'll be sent directly to the checklists. It's as easy as pie!
I've included some affiliate links to some super helpful itmes (at no extra cost to you!) My full disclosure is here.
What you'll need: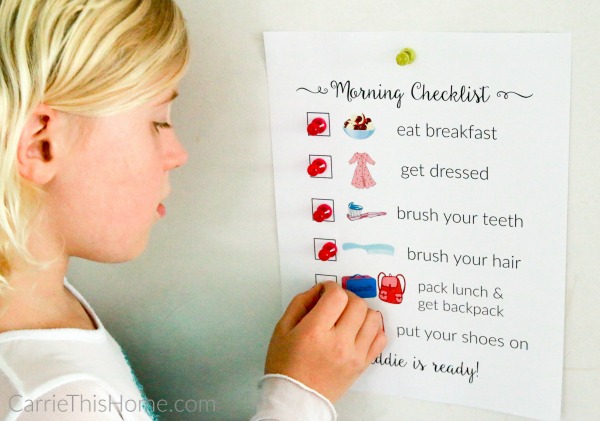 Two fun options to help kids get ready:
Option 1: place the morning checklist on your fridge or a metal door at your child's eye level and let the kids mark off tasks as they're completed with fun magnets like these.
Option 2: Display the morning checklist in an 8 x 10 frame and give the kids some dry erase markers in fun colors to mark completed tasks.
Either way kids will love it because it's fun and colorful!
Do you want a personalized checklist just for your child?
I would love to make a personalized checklist for you! I can add your child's name at the bottom as well as edit the tasks on the list to make it fit your needs. You can check out the morning checklist for girls here and the superhero checklist for boys here.
I hope this helps make the morning routine more fun and less stressful for both you and your kids.
If you found this post helpful, please share it!

P.S. - If you're a blogger

, you HAVE to check out *this course. I took it myself and highly recommend it. (*aff link)