This post is part of a social shopper marketing insight campaign with Pollinate Media Group® and Smithfield®, but all my opinions are my own. #pmedia #PutPorkontheMenu http://my-disclosur.es/OBsstV
Family is a big priority in our home. Dinner time is one of the few moments of the day all four of us sit down with each other. We take time to bond, talk about the happenings of the day, and make silly and fun memories together. Dinner time in our house is loud, crazy, and fun. I wouldn't have it any other way!
One night last week, I planned on making a pork tenderloin roast with mashed potatoes for dinner. Then my Hubby had a great idea that threw my dinner plans out the door (or so I thought). He wanted to go out for a family hike at a nearby state park before dinner.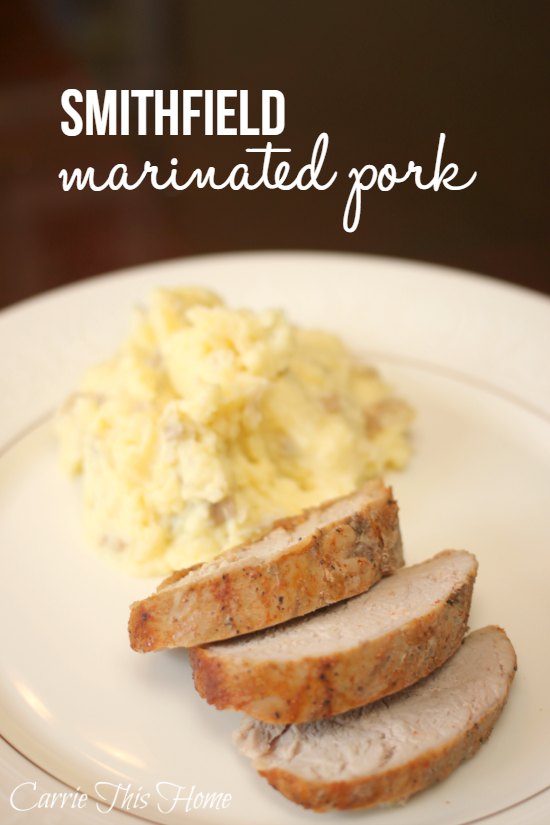 I'm always up for a family adventure but then it hit me.
What if I don't have enough time to make the roast and mashed potatoes?
I had nothing to worry about. Smithfield Marinated Pork products help put dinner on the table in a snap. Paired with my 15 minute prep mashed potatoes, I had dinner covered.
We had a blast on our family hike AND I had time to make pork tenderloin with homemade mashed potatoes. It was a win-win for all of us!
I found a couple quick tricks that help make homemade mashed potatoes with only 15 minutes of prep time! You can spare a measly 15 minutes for homemade mashed potatoes, right? And thanks to Smithfield, you can have a lovely pork tenderloin that pairs beautifully with the potatoes. Smithfield does all the prep work for you so the pork tenderloin is ready in minutes with barely any effort.
It tastes like you spent all day in the kitchen but instead you can spend time making memories with your family.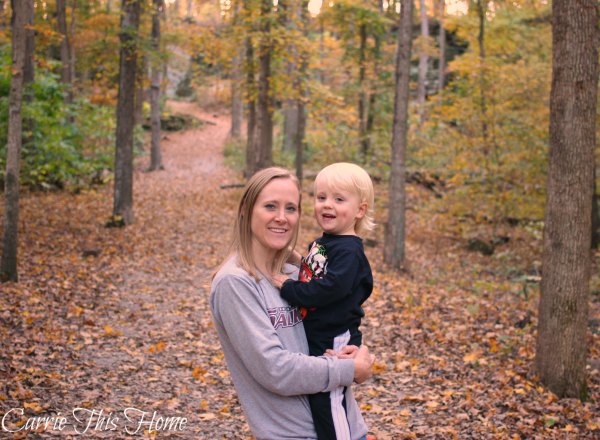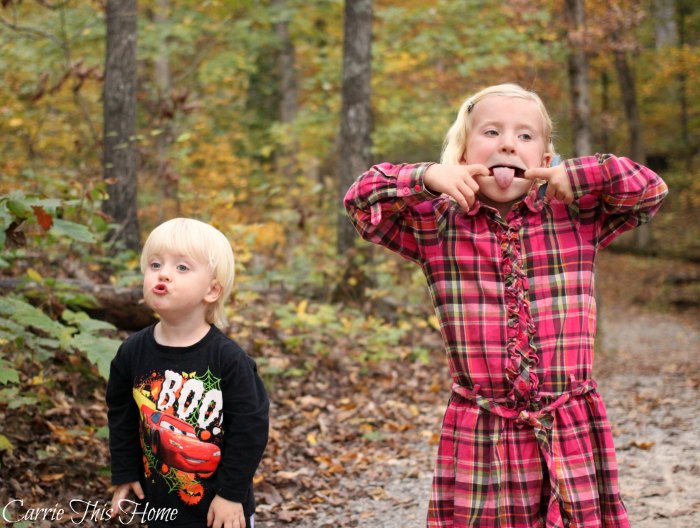 Now THAT'S my kind of cooking!
If you follow me on Instagram, you already know I was really looking forward to this meal! I was practically drooling in the meat aisle of Walmart while I chose the Golden Rotisserie Flavor Pork Tenderloin.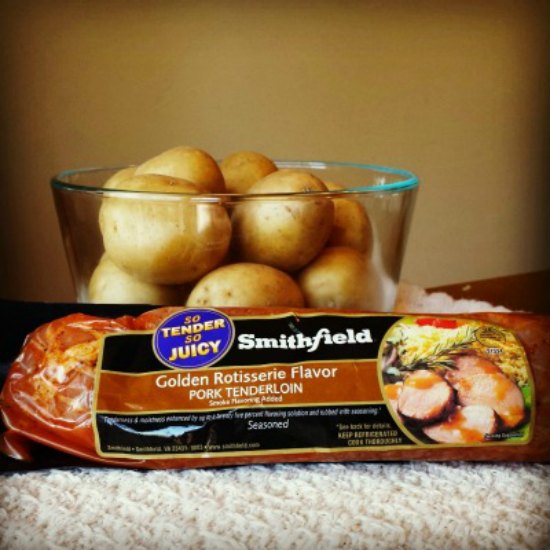 I love this pork tenderloin because it's already marinated for little prep or mess. All I had to do was put it in a roasting pan and cook it in the oven according to the directions.
This self-proclaimed lazy cook can handle that!
You can too! Here's how:
Head out to Walmart with your coupon for seventy five cents ($.75) off ONE (1) Smithfield Marinated Pork product (while supplies last). Cook it in the oven according to the easy directions on the package. While the pork is cooking, prepare the mashed potatoes.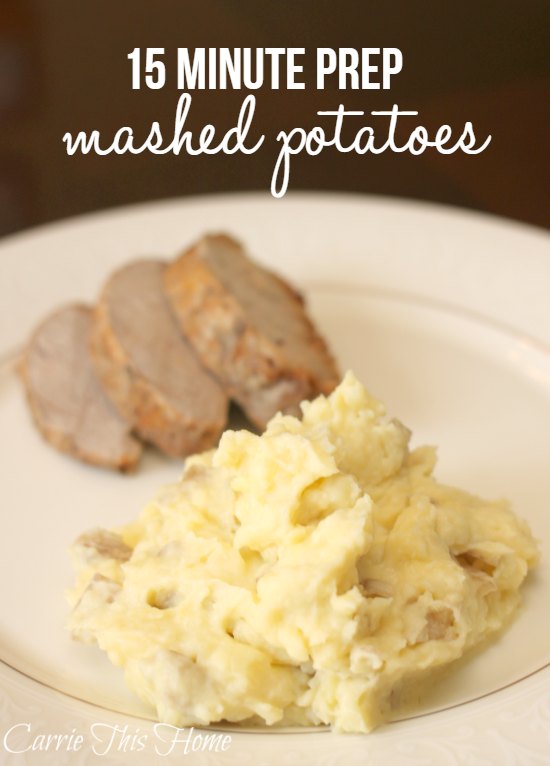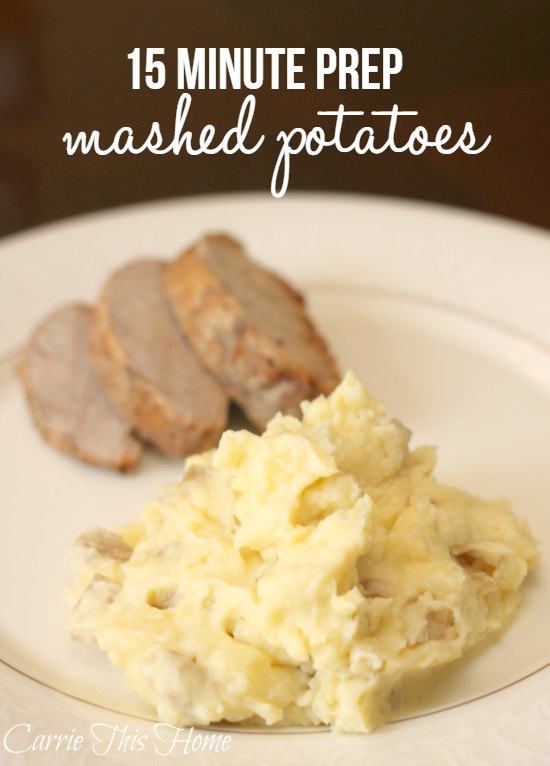 15 Minute Prep Mashed Potatoes
2014-10-22 13:22:57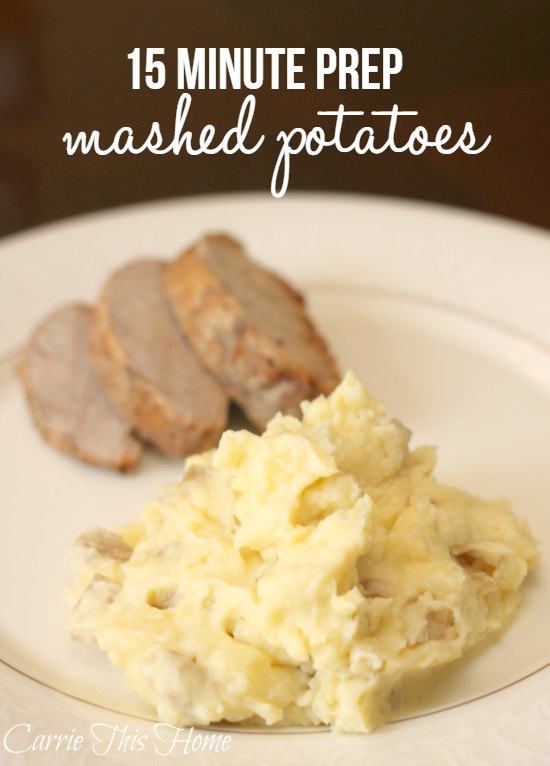 Serves 4
You can spare a measly 15 minutes for homemade mashed potatoes, right?
Ingredients
2.5 to 3 pounds potatoes (Yukon gold taste the best)
1/3 cup milk
3 TBSP butter
3/4 cup light sour cream
1/2 tsp minced garlic (or 1 tsp if you like a strong garlic flavor)
1 bouillon cube
1/4 tsp salt
Instructions
Using a quart sized pot, fill it about 1/2 way with water and put on high heat to boil.
Meanwhile, heat milk in a microwaveable safe cup for about 50 seconds.  Then place bouillon cube in milk and let it dissolve.  You can also use a fork to break up cube so it will dissolve faster.
Cut the potatoes into 1/4 inch chunks, cutting off any bad parts.  Leaving the skin on will save time and add some great texture. Cutting the potatoes into small chunks will cut down on cooking time.
Once the water is at a rolling boil and potatoes are cut, boil potatoes for about 11 minutes or until they are soft.  During this time you can get the rest of the ingredients ready.
Drain the potatoes once they are fully cooked and soft.
Place your quart sized pot on counter with a hot pad underneath and put butter in the bottom of the pan (hot pan will melt butter!)
Place drained potatoes on top of butter.
Stir in milk & dissolved bouillon, sour cream, minced garlic, and salt.
Blend/whip all ingredients with a mixer for about 4 minutes or until potatoes reach desired consistency.
Carrie This Home https://carriethishome.com/
There. Dinner is solved!
For more recipe ideas, check out these great meal ideas from Smithfield or you can follow Smithfield on Facebook.
Don't forget to print your Smithfield Marinated Pork coupon for .75 cents off coupon (while supplies last) before you head to Walmart!
What are some of your favorite dinner time saving tips?
This post shared at: Project Inspire(d), Hit Me With Your Best Shot, Whimsy Wednesday, Project Parade, Work It Wednesday, Link Party Palooza, The Best DIY Projects, and The Makers.
P.S. - If you're a blogger

, you HAVE to check out *this course. I took it myself and highly recommend it. (*aff link)