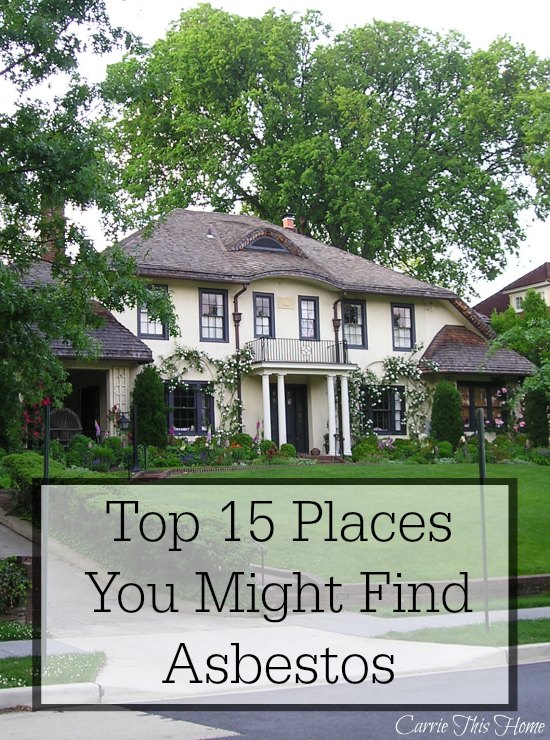 I'm practically addicted to home renovation TV shows. I love seeing how people can transform a nonfunctional home and turn it into something amazing! There's something about seeing the transformation process that is really entertaining!
Often times, older homes are a huge part on these awesome transformations because they can be purchased for a bargain price and renovated into a dream home and bring instant equity to the homeowner.
Renovating an older home can also be risky. You never know what you'll find lurking in an older home. Things like…
Asbestos.
Today is the 10th annual Mesothelioma Awareness Day. Mesothelioma is a cancer that is caused by asbestos exposure. I'm taking one day out of my busy schedule to honor the 10,000 people a year who die from asbestos related cancer. This information is especially important because mesothelioma can be completely prevented if precautions are taken.
Before you think about buying an older home or doing that next renovation project on an older home, you'll need to know the most common places asbestos can be found.
Top 15 Places You Might Find Asbestos
Exterior:
Shingles
Roofing
Window Putty
Interior:
Insulation in the walls and ceilings
Textured paint
Popcorn ceilings
Patching compound on wall and ceiling joints
Door gaskets
Plumbing and Heating:
Insulation around water pipes
Furnaces
Air duct coverings
Floor Coverings:
Vinyl floor tiles
Walls and floors around a wood burning stove often have asbestos lined paper
Vintage Appliances
Here is some more information about potential areas of asbestos commonly found in homes:
What should I do if I suspect something in my home has asbestos?
First and foremost, homeowners should never attempt to remove asbestos! This is something you must leave to the professionals.
If you think your home has asbestos, call a professional asbestos abatement company to come and take a look at it. This is one project that will never fall into the do-it-yourself category!
If you're looking at buying an older home, have a home inspection done. Home inspectors can help point out potential problem areas and give referrals to a professional asbestos removal company.
Remember–just because asbestos is found in a home doesn't mean it can't be taken care of. There are professional asbestos removal companies that specialize in safely removing asbestos.
For more information, please visit Mesothelioma.com.
Were you able to do a dream renovation after discovering asbestos? If so I'd love to see it!
This post linked to: Weekend Wind Down, Saturday Sharefest, Skip The Housework Saturday, and Link Party Palooza.
P.S. - If you're a blogger

, you HAVE to check out *this course. I took it myself and highly recommend it. (*aff link)