Disclosure: this post contains affiliate links. This means if you sign up for PicMonkey's awesome Royale version, I will earn a small commission & you will be supporting Carrie This Home at no extra cost to you!
Lots of people are choosing to make photo Christmas cards. Have you ever noticed how expensive they are?
I've got a solution & I'm so excited to share it with you!
I'm starting a two part series on how to make your own Photo Christmas Card for 20 cents each! There's two options to choose from:
A simple & elegant one photo card with text
Today I'm going to show you how to do option 1 with a step by step tutorial.
Option 1: Simple Photo Card with Text
The picture below is an example of what we'll me making today.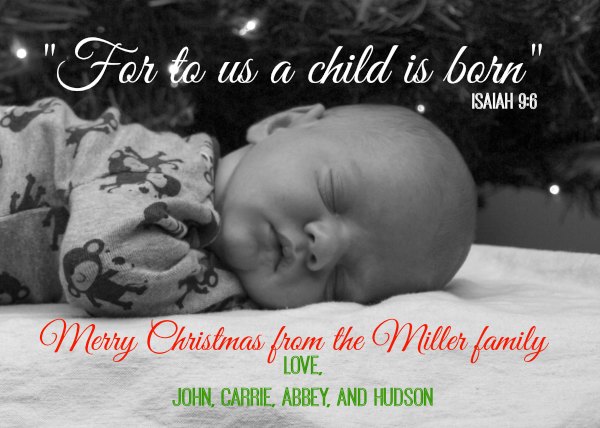 First, go to PicMonkey.com and click on Edit a photo. Then pick the photo you'd like to use for the project.
Adding Text
Click the text icon (the big T and little t over to the left)
Click on the font you want to use, then click the "Add Text" button.
Then a text box will appear over your photo. Click on the box and type your text. You could keep it simple like I did and just type a quote or you can write a special message. The possibilities are endless!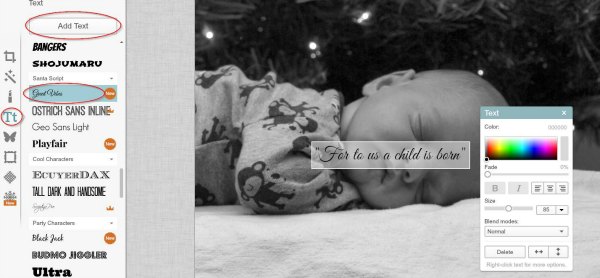 Changing Text Color
First highlight the text inside the box. In the text legend, move the color circle to the color of your choice.
Looking for a certain color but can't find it with the circle tool? This website that has all colors of the rainbow translated into HTML code. You can find just the right color and type it's HTML code into the legend. I use this tool all the time!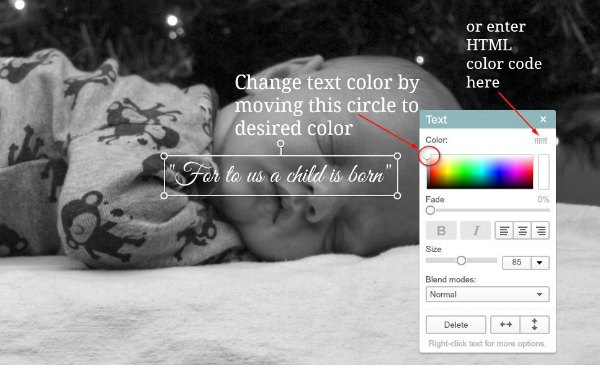 Now we'll enlarge and position the text. Click and drag any corner to enlarge the text to the desired size. You can move the left or right sides of the box to fit the text if needed.
To position the text, while the box is around the text, put your mouse in the middle of the box until a little cross appears. Then click and drag the text box to the desired location. I chose to put my text right at the top making it the focus of the card.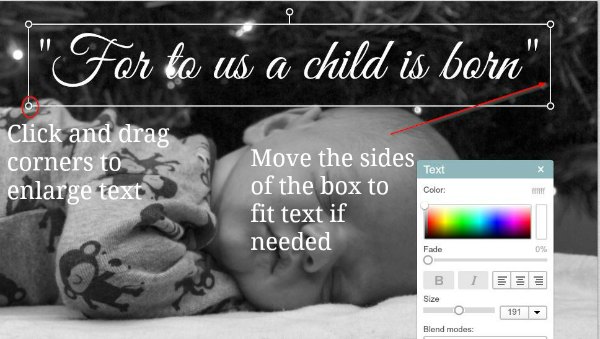 Graphics
You can also add cute graphics to your card using the Santa Land Theme and Winterland theme. For my card, I wanted to keep it classic and simple so I chose not to use any graphics. I had to mention this since it's one of my favorite Picmonkey features!
Click on the little snowflake icon on the left hand side of your screen and choose the theme you want to work with.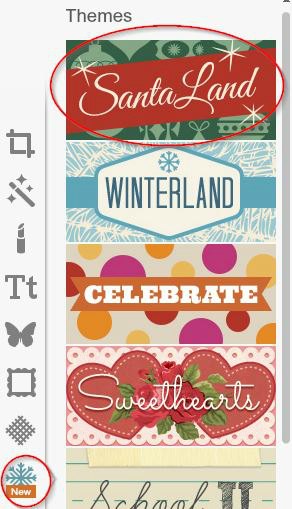 In the Santa Land theme you can add Santa beards to people in your photos, candy canes, snowflakes, reindeer, stockings, gifts and more.

The Winterland theme also has tons of cute graphics like snowmen, snowflakes, holly and wreathery.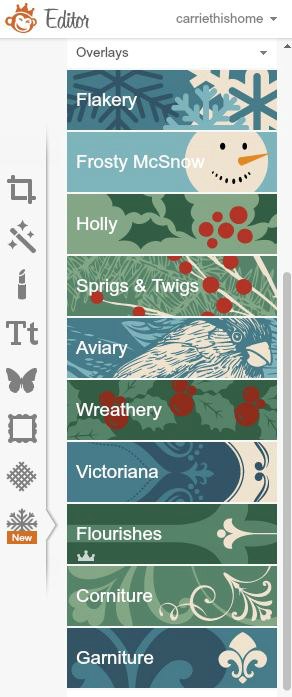 You can move, size and change the color of the graphics just like you do with text.
Once you're happy with your text and graphics, click save at the top of the screen. You've just created your own Photo Christmas card!
Print Your Cards
I usually have these card projects printed off as photos. During the holidays, many photo processing stores like Walgreens and Walmart offer sales on photo prints. So be sure to use a discount code if you can & your cards could be even less than 20 cents each! I used a 40% off coupon code and printed out my Christmas cards for 12 cents each!
If I could only use a coupon code for the stamps! Oh well. I saved so much making the cards that it offsets the stamp cost.
That's a great deal in my book!
BEFORE YOU LEAVE PICMONKEY.COM
Quick tip: Leave your photo card project open on PicMonkey before having the card printed off. After you upload your photo to your photo processing store, make sure to preview the photo as it will be printed to make sure none of your text or graphics get cut off. If adjustments need to be made, you can quickly go back to your card on PicMonkey and adjust the text or graphic, re-save and upload the new project.
Voila! Now we're done! We took a great photo and now made a cute & inexpensive Christmas Card!
Stay tuned for my next tutorial and I'll show you how to make this photo collage Christmas card with graphics!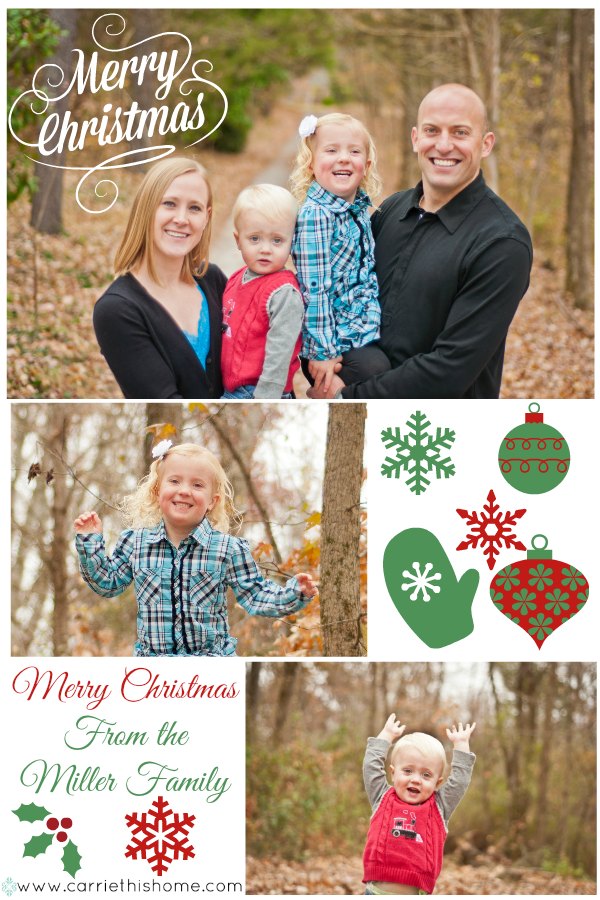 Disclosure: this post contains affiliate links. This means if you sign up for PicMonkey's awesome Royale version, I will earn a small commission & you will be supporting Carrie This Home at no extra cost to you!
This post linked to Wine'd Down Wednesday, Whatever Goes Wednesday, Work It Wednesday, Thrifty Thursday, The Weekly Creative, Inspire Me Please, Serentiy Now,and Whimsy Wednesday.
P.S. - If you're a blogger

, you HAVE to check out *this course. I took it myself and highly recommend it. (*aff link)