I grew up in the suburbs of Chicago. In all my years of attending public school in my adolescence, I can remember having one snow day when school was cancelled due to weather conditions.
ONE.
This year has been a totally different story, as you can imagine. I've lost count of how many we've had this year. Thanks Polar Vortex.
Don't get me wrong–snow days are good. They make my hubby VERY happy (he's a teacher). All the snow days have given me extra time to spend with my family and for that I am which I'm thankful.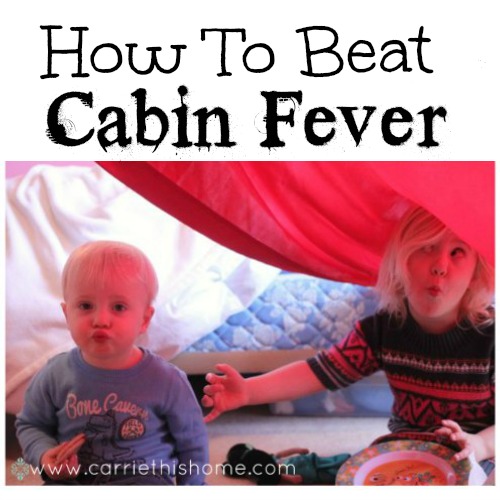 But after awhile my patience starts to wear thin. Cabin fever really set in this winter!
I've discovered that the key to surviving cabin fever is to think of fun things to do with your kids.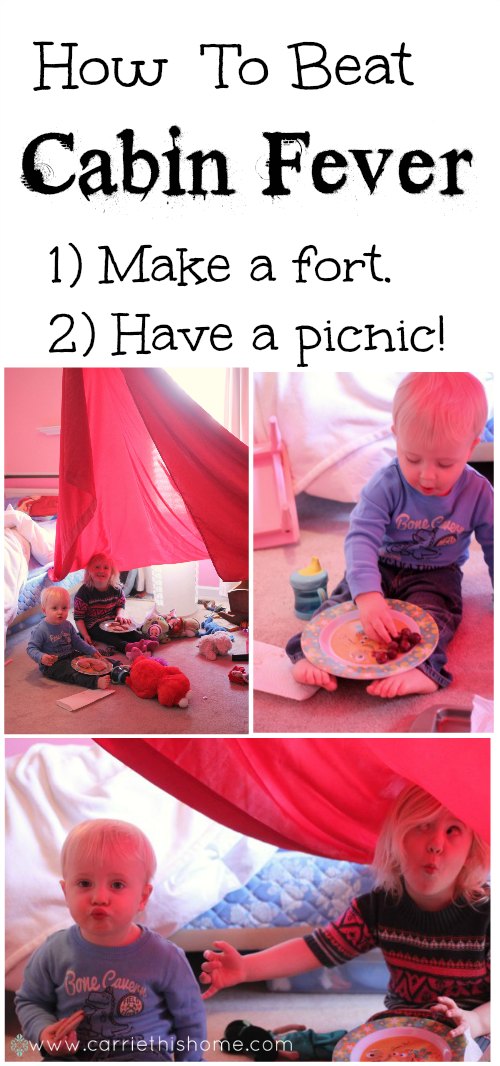 Yesterday I decided to make a fort in my daughter's room. I was pretty happy with how it turned out.
Then I looked at the clock and discovered that it was lunch time. I had to get the kids to eat lunch soon so we wouldn't be late for school. I hate it when I just start something fun and discover we have to stop!
Then the thought hit me:
Have a picnic in the fort!
So that's what we did!
Eating a meal in a "different" place makes the whole event more exciting for kids. All of her characters got to eat along with us!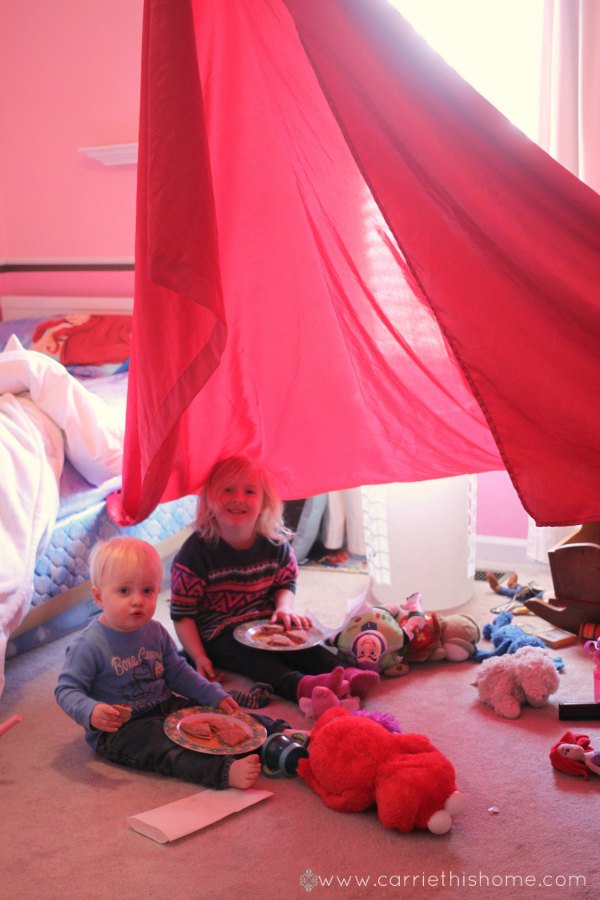 Using the red sheet for the fort cast a beautiful pink light everywhere. My poor son–he's constantly surrounded by all things pink! He doesn't seem to mind, though!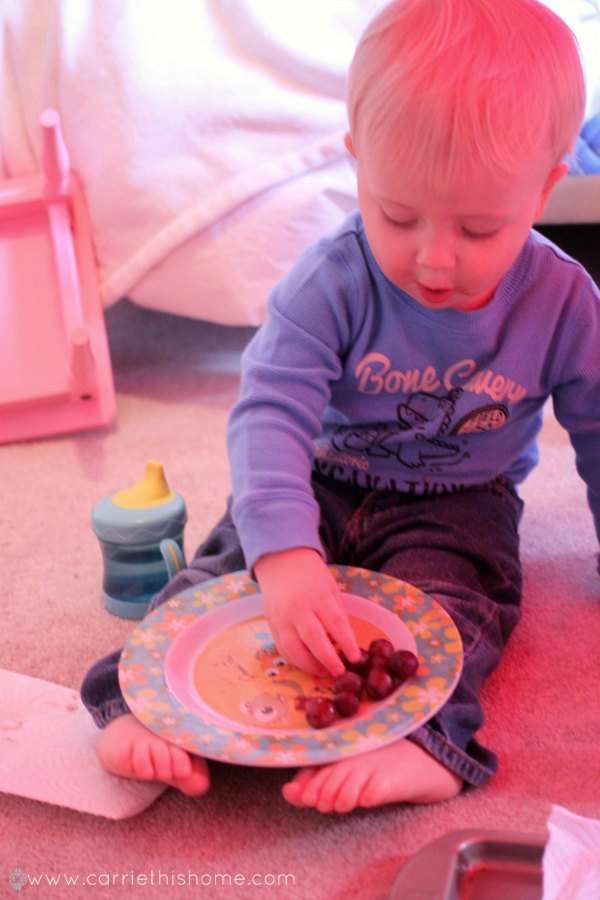 Making silly faces is one of our favorite things to do.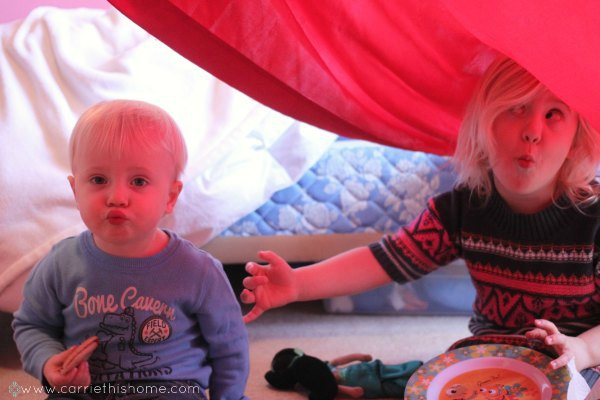 Indoor Fort Picnic Ideas
For the fort:
Old flat bedding sheets in a queen or king size work best for forts. They're easy to work with because the size is big but they don't weigh very much.
I used a rubber band and attached one corner of the sheet to one of the ceiling fan pulls to get the sheet really high up giving us more head room!
I put the rest of the corners on top of dressers and furniture and put something to hold it there.
For the food:
Finger foods work best. On our menu was peanut butter and jelly, grapes and pretzels. They're easy to make and easy to clean up.
I used a cookie sheet as a tray to carry all the food upstairs to the fort.
Give the kids a little something they'll be really excited about. Maybe a sucker or a special dessert!
Need more ideas of fun things to do with your kids? Follow my Fun Stuff To Do board on Pinterest for some great ideas!
Follow Carrie @ carriethishome.com's board Fun stuff to do on Pinterest.


What are some things you do to avoid cabin fever?
This post linked to Whimsy Wednesday, Create It Thursday, Moonlight and Mason Jars, Thrifty Thursday, Ladies Only Blog Share, Family Fun Friday, Inspire Me Please, The Weekend Wind Down, Link Party Palooza, Skip The Housework Saturday, Inspiration Monday, and Hit Me With Your Best Shot.
P.S. - If you're a blogger

, you HAVE to check out *this course. I took it myself and highly recommend it. (*aff link)