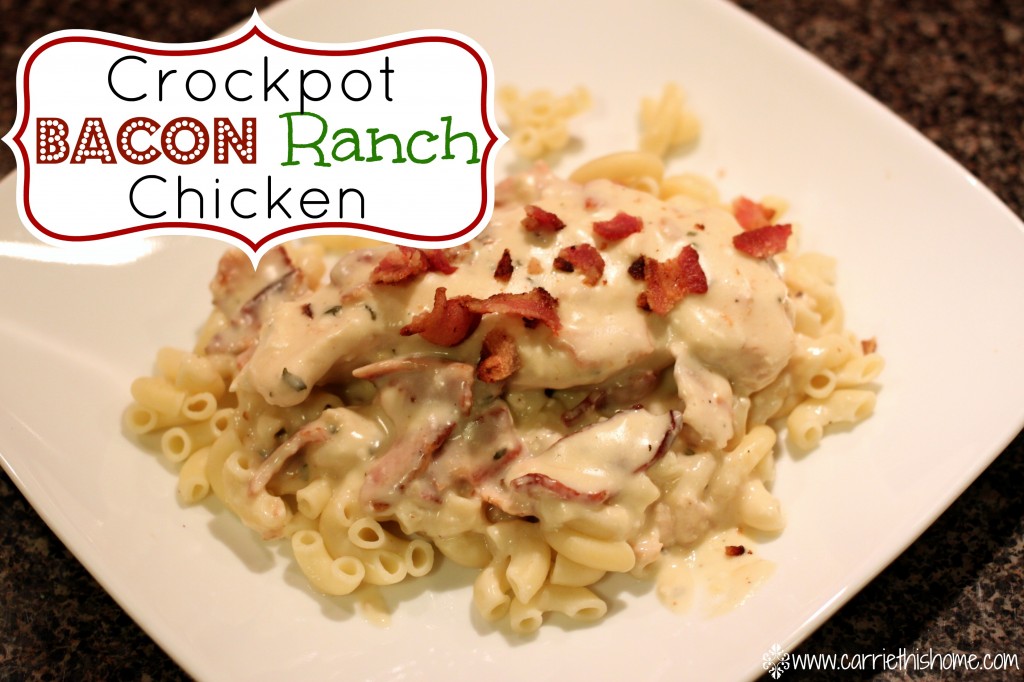 On my daughter's first day of school, I knew I had to make a super easy meal for dinner that night. I wanted my schedule to be free so I could take pictures and get used to the new events of daily life.
I've seen a couple recipes on Pinterest for crock pot chicken. I try to pin lots of easy and somewhat healthy recipes (to see them click HERE). After looking at some of my pins, I got inspired to try something new. Crock Pot Bacon Ranch Chicken. You can't go wrong with bacon, right?
Bacon Ranch Chicken
Ingredients:
5-6 chicken breasts
1/2 packet of ranch dressing mix
8 oz. light cream cheese (softened to room temperature)
1 can cream of chicken soup
6 strips of bacon
Directions:
Coat crock pot with non-stick spray. Meanwhile, mix together all the ingredients except the bacon. I used a whisk to help break up the cream cheese so it would mix better.
Place chicken in the crock pot and pour cream mixture over chicken. Cook on low for 4-5 hours. If you're going to be away from the crock pot all day, put the chicken in frozen and you can let it cook longer.
About a half hour before you're ready to eat, cook the bacon. Then break apart the bacon strips and stir into the crock pot.
Then enjoy the deliciousness!
The leftovers from this meal can be re-created into awesome meals like leftover chicken sandwiches!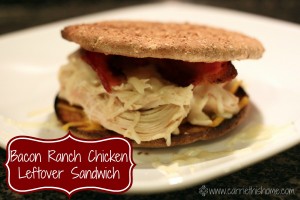 Here's some other good crock pot recipes:
Cheesy BBQ Chicken Sandwiches (we make this on a bi-weekly basis because it's so good)
*This post contains an affiliate link for your convenience. See my disclosure here.
By the way, *this is the crock pot I use
and I absolutely love it! It cooks meals automatically with a built-in meat thermometer, it's big enough for roasts, and has a spill-proof lid that clamps shut. It makes cooking so simple and it's worth every penny!
What are your favorite crock pot recipes? I'm always looking for new and easy meal ideas!
P.S. - If you're a blogger

, you HAVE to check out *this course. I took it myself and highly recommend it. (*aff link)