I love my kids.  But let's face it.  Kids come with toys.  LOTS OF TOYS!  It seemed innocent at first but the endless characters, books, stuffed animals, and puzzle pieces are slowly taking over my house.
To avoid further territory takeover, in areas of the house where we spend a lot of time, I designate certain drawers just for toys that the kids can help themselves to.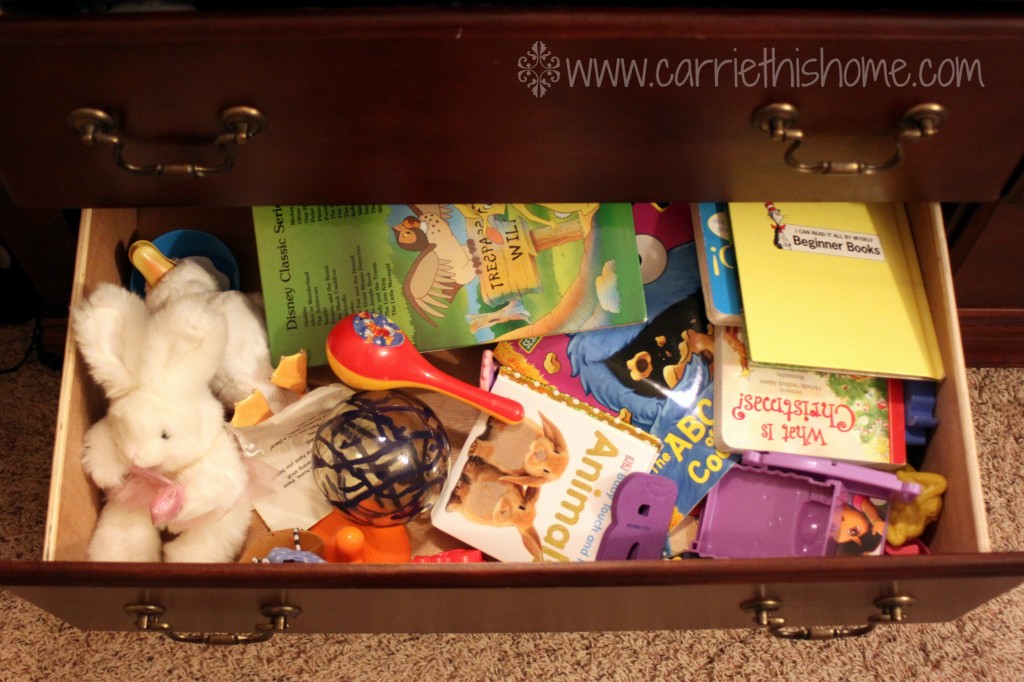 Like here in my bedroom.   I set aside one drawer just for toys.  Here they're easily accessible for when the kids need entertainment while I'm doing laundry or cleaning.  I also did the same thing with a drawer in the kitchen.  Then when we're done playing we put them away and viola-I have a (semi) clean house again!
P.S. - If you're a blogger

, you HAVE to check out *this course. I took it myself and highly recommend it. (*aff link)