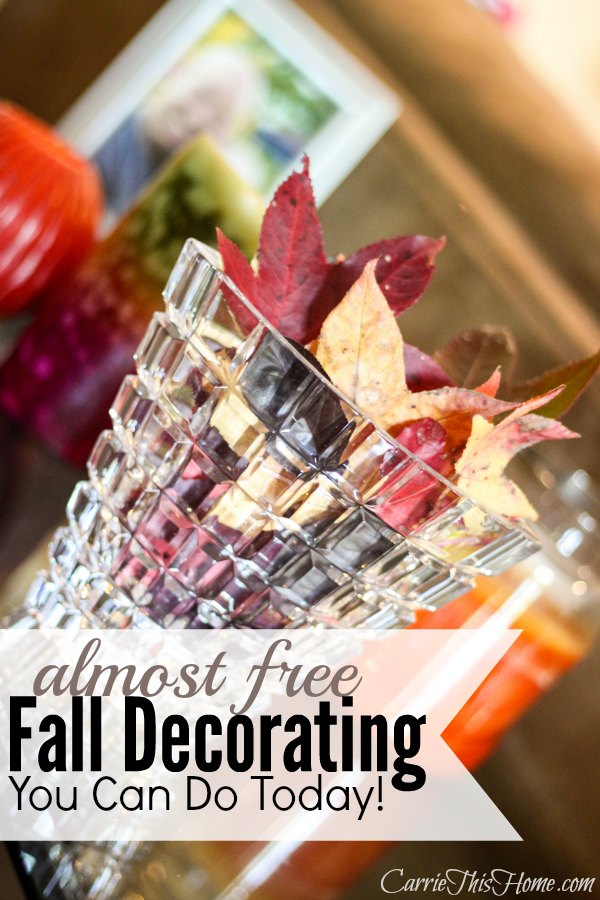 I enjoy all the seasons but Fall is one of the best. The changing colors of leaves, the crisp fresh air, and the excuse to drink hot chocolate are just a few of the reasons why I heart Fall.
I wanted to bring a little of that warm colorful Fall feeling into my home. We live off of one income, so decorating for every season and holiday is usually not in our budget.
If you're in the same boat, don't worry. I've got a great solution! Sometimes decorating doesn't mean going out shopping. It means re-inventing items you already have.
Today I'm sharing my fall home tour & I'll show you how you can decorate for Fall without spending much money!
Almost Free Fall Decorating You Can Do Today
Fall Photo Decor
Displaying photos with fall scenes in the background will instantly bring a warmer fall feeling to your home. Each season, I update the photos in our front room gallery wall. I keep seasonal photos in every frame so changing them out is super easy.
Take a look through your photos from last fall. Keep an eye out for photos with changing leaves in the background. Once you find some, put those photos in the frames around your home.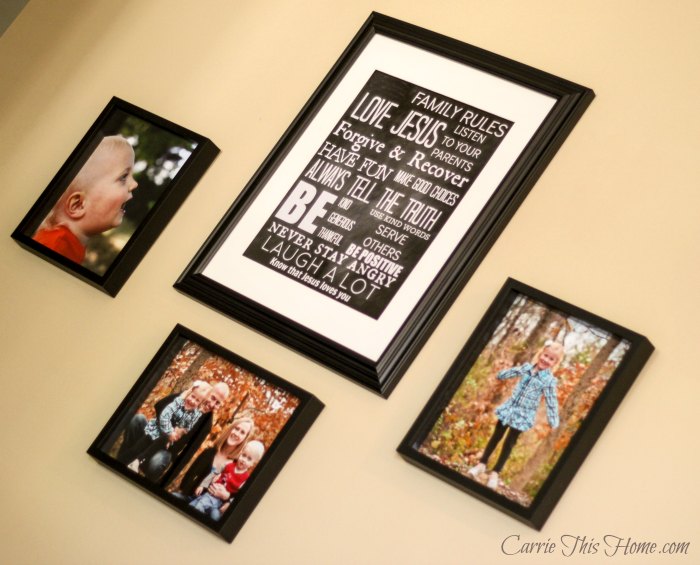 Can't find any fall scene photos on hand? That's okay! Take some fall scene photos today and print them out! Last year, I did just that in my guest bathroom for my Fall Decor for 6 Dollars post. All I did was gather some beautiful leaves, take photos, printed them out and put them in a frame. It can't get any easier than that!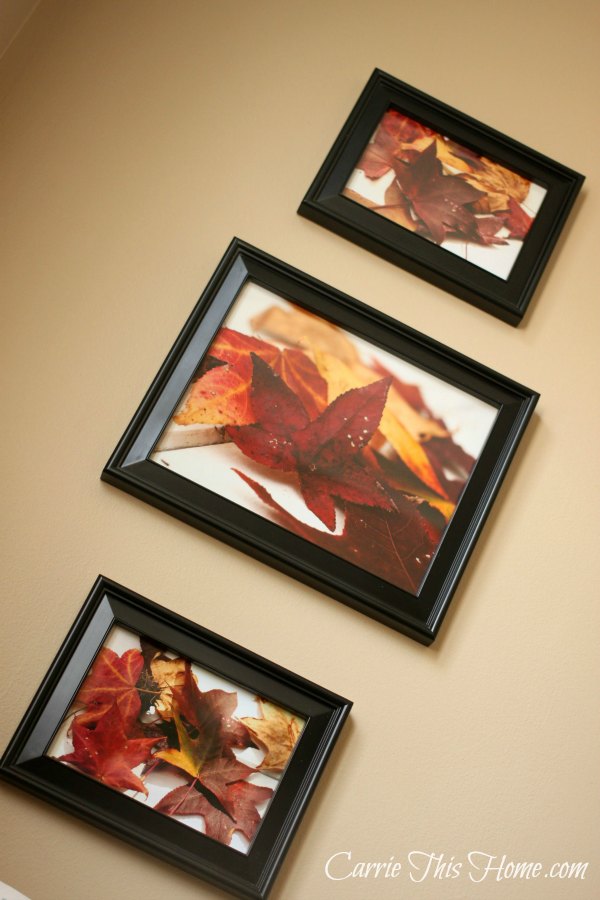 Bring The Fall Colors In!
This little project took only 5 minutes to do & it was free!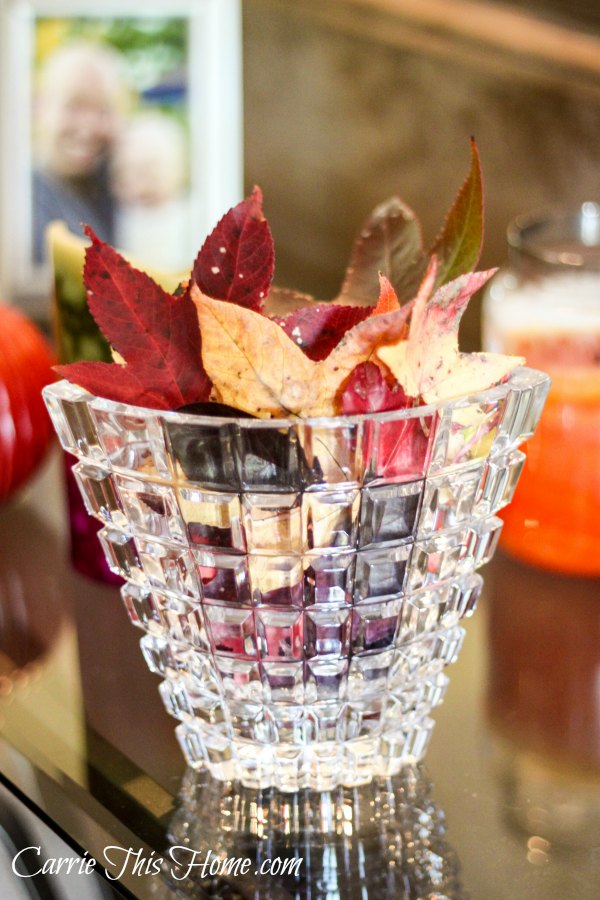 I went outside in my neighborhood to a beautiful tree that was starting to change colors. I collected the most colorful leaves I could find, keeping the stems on, and arranged them in the vase as if they were flowers.
Now if I could just keep my cats from eating the leaves…
Fall Tablescape
Our glass sofa table is one of the first things people see as they walk into my home so this is always a good spot to put some fall items. I got out my fall colored candles from last year and arranged them next to my fall leaf collection. It's amazing how just a couple of infusions of warm orange, yellow and maroon changes the look and feel of a whole room!
I mainly use the candles just for looks. I don't burn candles very often so I can re-use these every fall!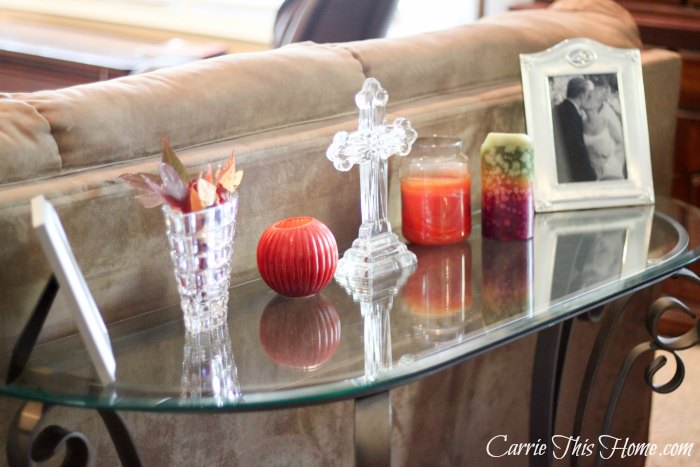 Take a look through some of the candles and decor you have & chances are you'll find a couple of things you can use to create a cute tablescape. Find a couple of items with warm colors like deep orange, maroon, and yellow and arrange them along the table. You can also choose to spray paint a couple of items so they have exactly the color you want!
Scent
Imagine walking into a room and the scent of a freshly baked apple cinnamon crisp. This makes you instantly think of fall, right? Scent can be a huge part of creating a fall feel in your home. I love to use my wax warmer with some fresh fall scents. I use wax warmers because they're a lot safer than candles. You can leave them on all day without worries about smoke or fire.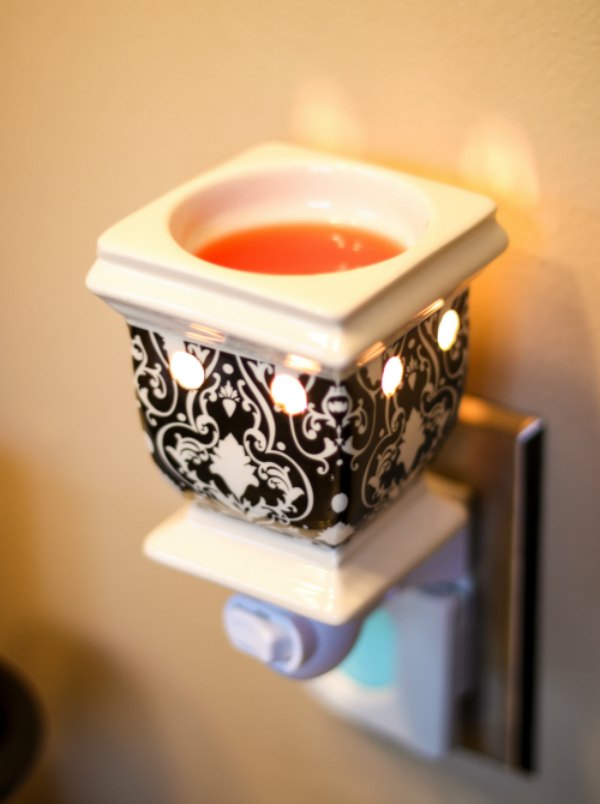 Fall Scent Ideas: Scents that have vanilla, apple, hazelnut, pumpkin spice, or cinnamon are great scents for the fall season.
Mums
When our summer flowers fade away, we replace them with mums in the fall. They're so colorful and easy to manage! My hubby bought two mums on clearance for $4 each!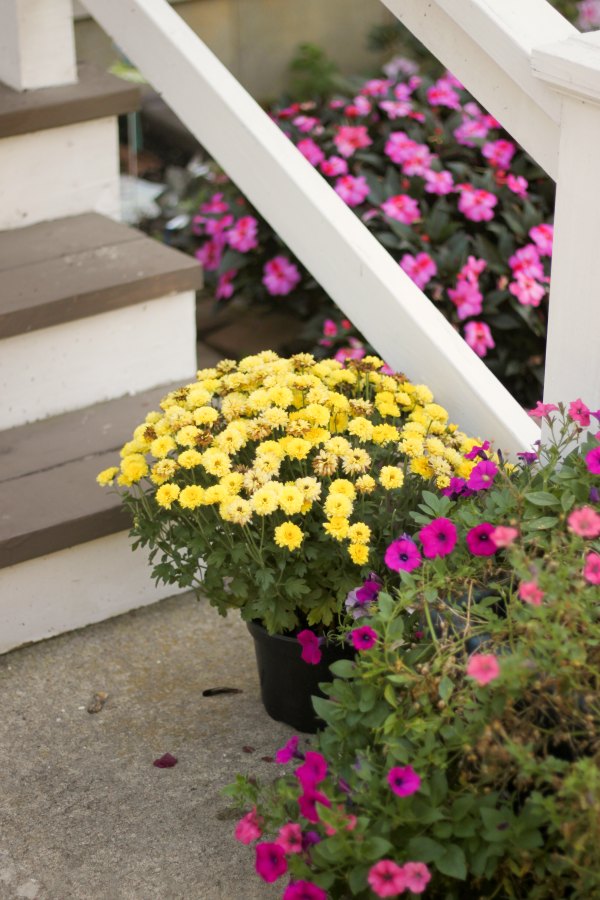 How Much Did I Spend?
Almost nothing. Most of my fall decorating this year consisted of using items I already had in my home.
Fall Photo Decor: free since I had the photos printed already
Fall Leaf Display: free using a pretty vase I already had and some beautiful leaves
Fall Tablescape: free using candles from last year
Scent: $2.00 for a new fall scented wax in warmers I had on hand
Mums: $8 on clearance
Grand total: $10.00. Now that's certainly in my budget!
I hope you enjoyed this tour! I encourage you to go on a hunt in your own home and get creative for fall!
This post linked to: Inspire Me Please, The Best DIY and Recipes, Skip The Housework, Share Your Creativity, Inspiration Monday, Tutorials and Tips, Do Tell Tuesday, The Makers, Hit Me With Your Best Shot, Project Parade, Think and Make Thursday, Your Turn To Shine, Thrifty Thursday, DIY Sunday Showcase, Weekend Wind Down, Best DIY Projects and Recipes, and Saturday Sharefest.
P.S. - If you're a blogger

, you HAVE to check out *this course. I took it myself and highly recommend it. (*aff link)