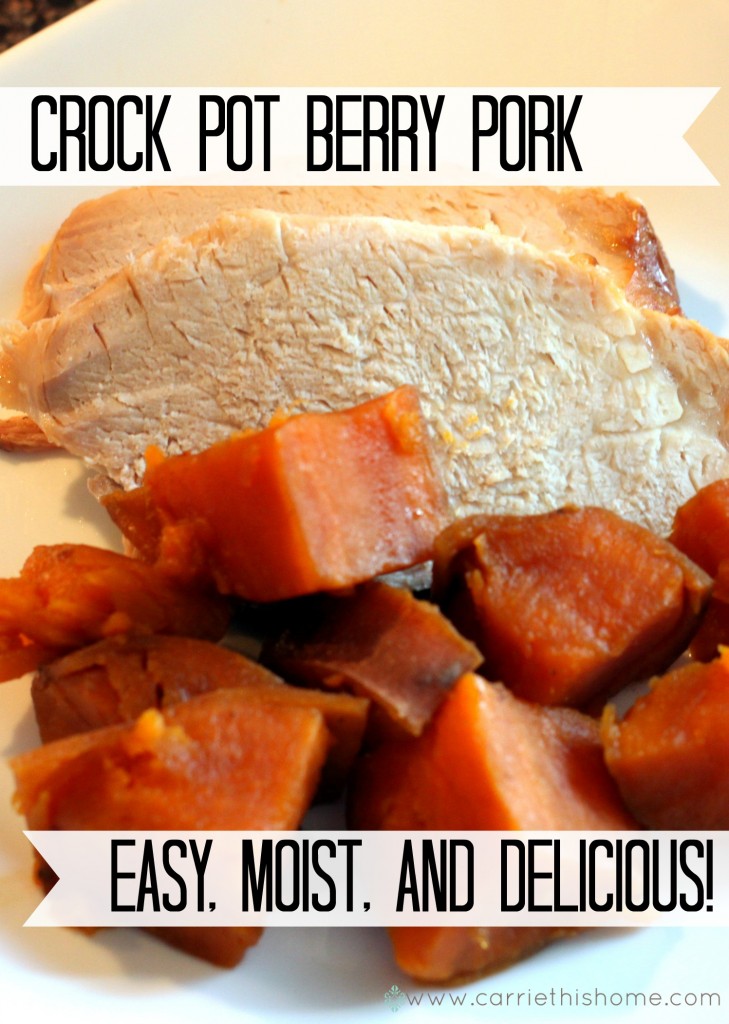 Let me introduce you to one of my favorite recipes: Crock Pot Berry Pork.
You'll be glad you met. Trust me.
I love making this dinner because it's super easy, moist, sweet, and delicious! The house smells wonderful as it's cooking.
This recipe was adapted from Robin Miller's Pork Roast with Cumin-Spiked Mixed Berry Sauce. I've made Robin's version of many times and it's really good. Her method involves cooking it in the oven.
Then one day my hubby had a great idea–try cooking it in the crock pot! We thought cooking the pork in the crock pot would make the meat turn out more tender.
And it did! The pork comes out of the crock pot so moist it practically falls apart with a fork. We eventually had the brilliant idea of adding sweet potatoes in and next thing you know this meal has become one of our staples.
Crock pot berry pork is also very inexpensive to make as it only needs a handful of ingredients!
*This post contains an affiliate link for your convenience. See my disclosure here.
By the way, *this is the crock pot I use
and I absolutely love it! It cooks meals automatically with a built-in meat thermometer, it's big enough for roasts, and has a spill-proof lid that clamps shut. It makes cooking so simple and it's worth every penny!
Crock Pot Berry Pork
Ingredients:
1 3 lb Pork loin
1 cup Berry jelly (any berry of your choice)
1 tsp. Cumin
1 lb Sweet potatoes
Salt and pepper for seasoning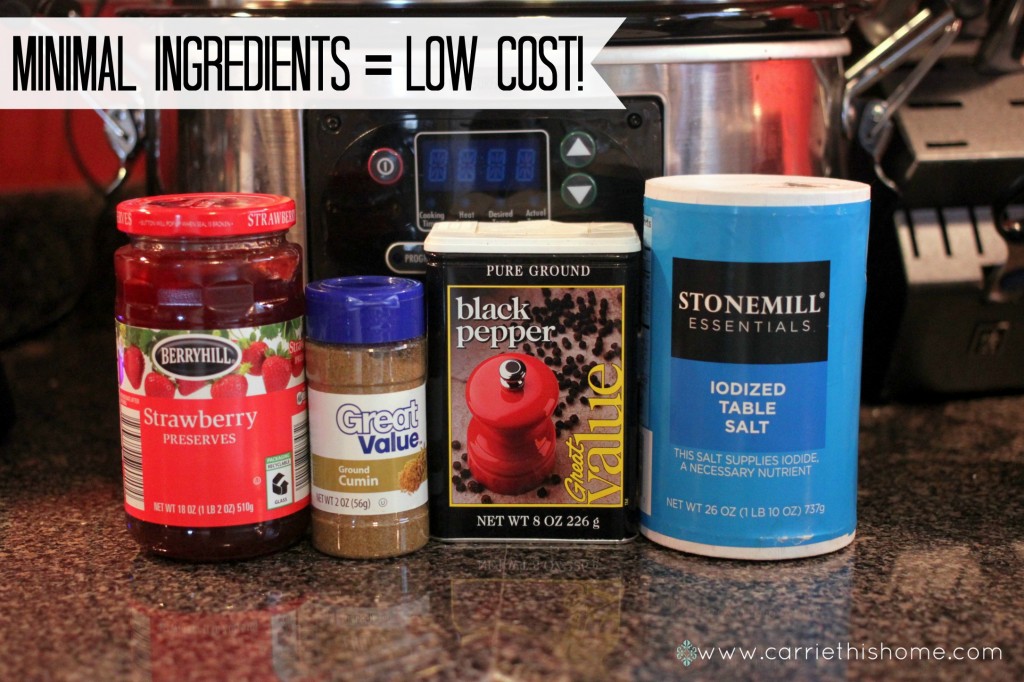 Directions:
Spray crock pot with non-stick spray.
Place pork in crock pot and season with a little salt and pepper.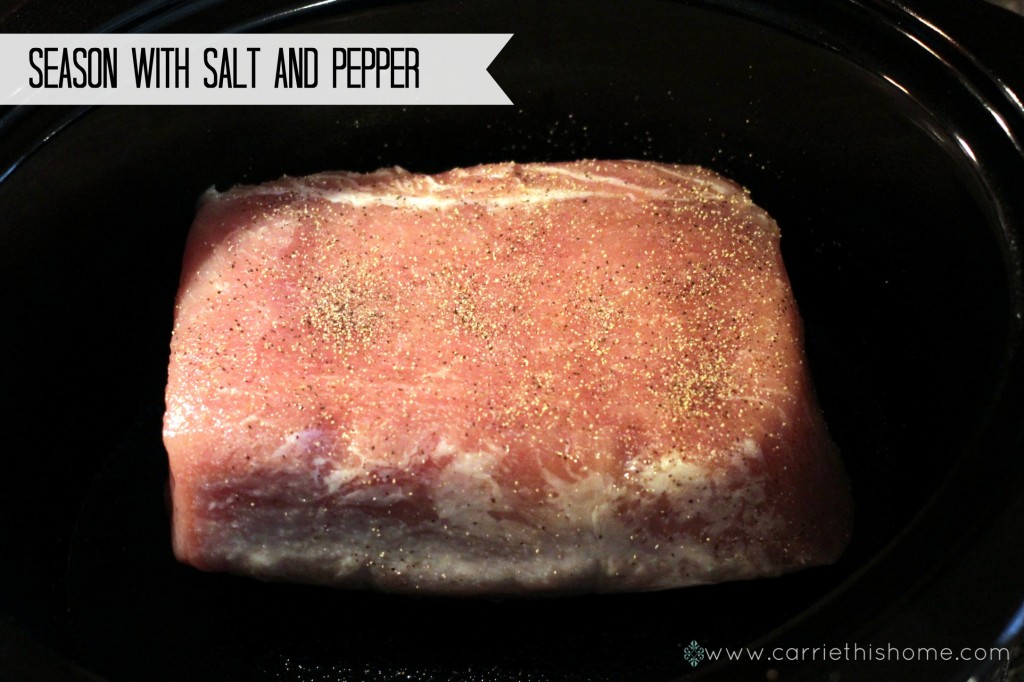 In a small bowl, stir together jelly and cumin then pour berry sauce over the pork.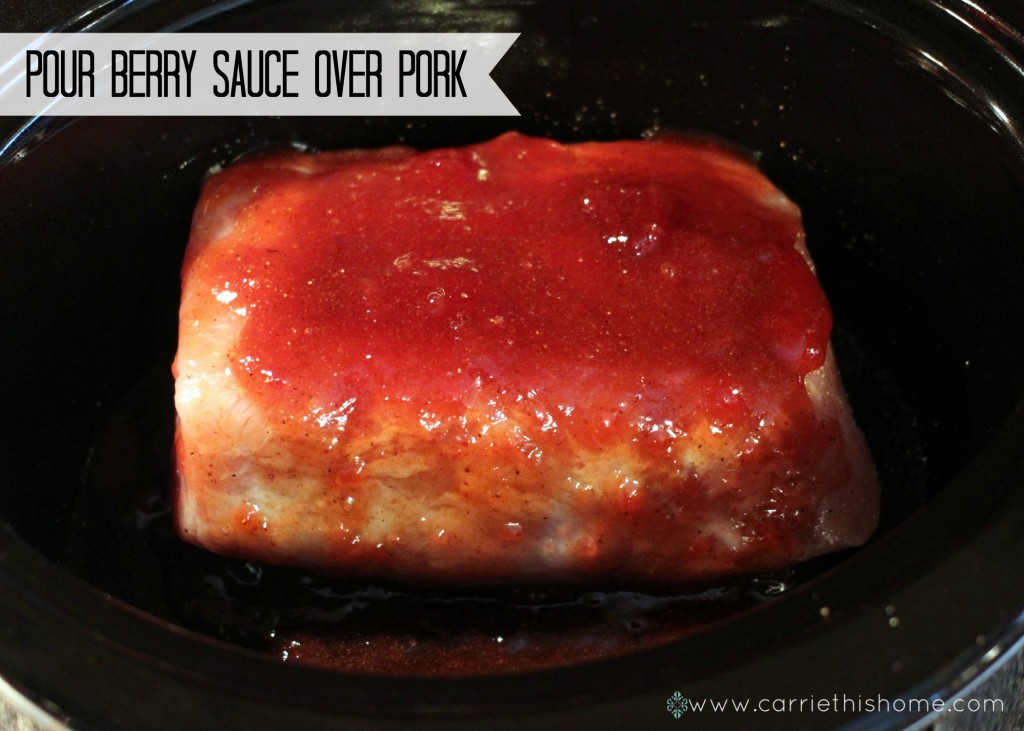 Cook on low for about 7 hours or until pork is fully cooked.
When cooking is half way done, cut up sweet potatoes into large chunks and place into the crock pot in the water.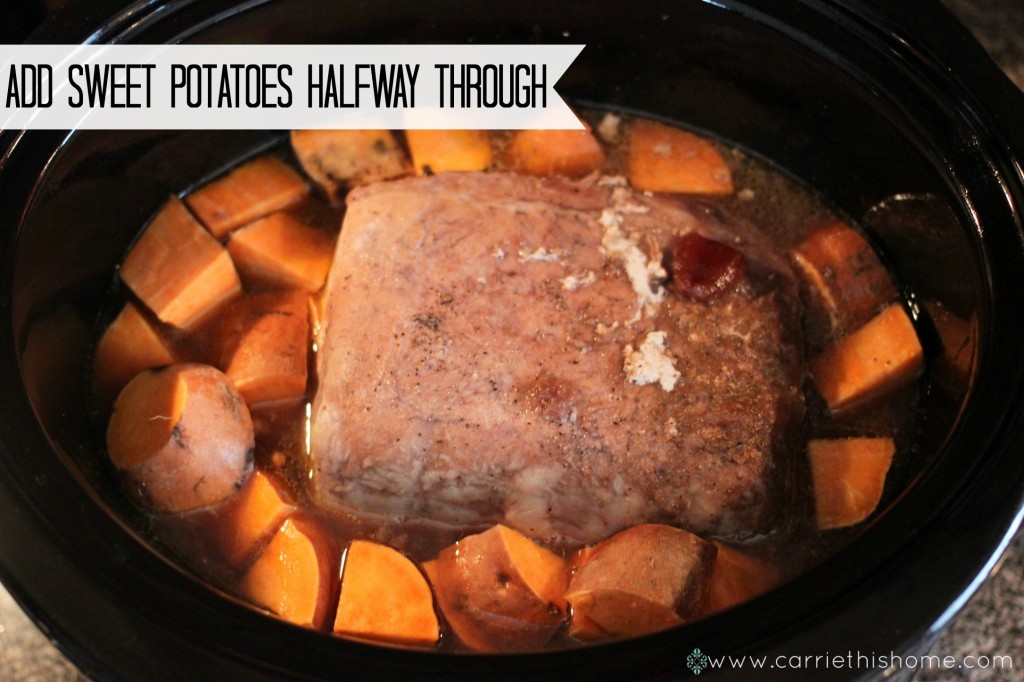 If you're at work or away from the crock pot all day and aren't able to do this step, no worries. Just boil up some potatoes when you get home and toss them in with the sauce before eating! Several hours later you'll end up with this: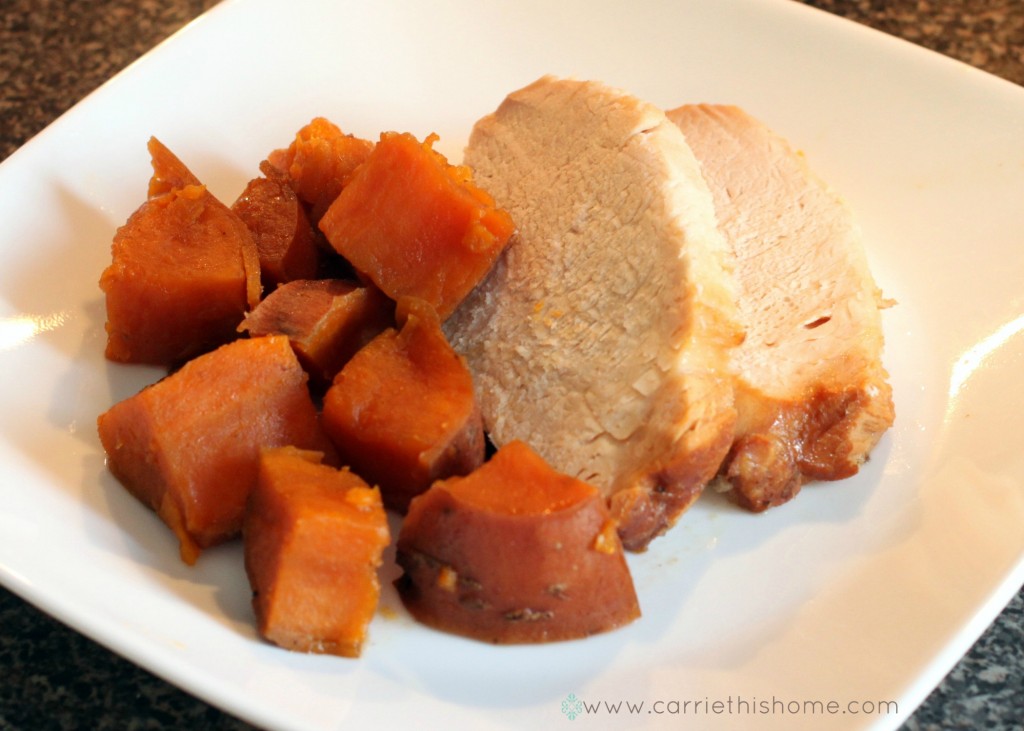 Every time we make this we use some of the leftover meat in an omelette with American cheese and it's AMAZING! Sometimes I look forward to the "leftovers" omelette the most!
The hubby loves to take slices of pork and make a sandwich.
What's your favorite way to eat pork?
This post linked to Inspire Me Please Weekend Blog Hop, Empty Your Archive, and Tatertots and Jello


P.S. - If you're a blogger

, you HAVE to check out *this course. I took it myself and highly recommend it. (*aff link)