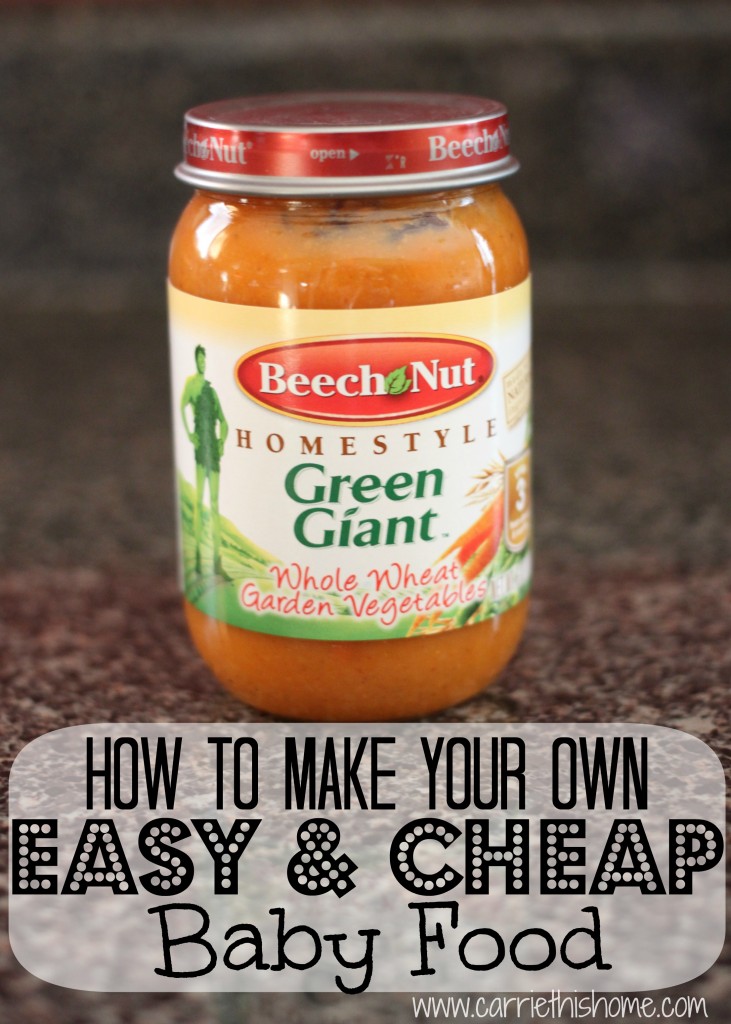 When it comes to baby food, my family has two problems:
1) We live on a tight budget and baby food is ridiculously expensive.
2) I'm somewhat lazy and in order for me to make my own baby food it has to be easy.  Like REALLY easy.  Otherwise I won't do it.
Are you like me?   If so I've found a pretty simple solution.  You probably have all the needed supplies in your kitchen.  No special equipment needed!
How To Make Baby Food–The Easy and Cheap Way
Supplies needed: Blender, ice cube tray, and fruits or veggies your baby will eat.
First:  Find out what foods your baby likes to eat before making your own.   Yes that means buying some baby food.  I know it sounds strange buying baby food to later make your own but trust me, it's worth it.  What's the use of making a pound of peas if the baby won't eat it?
After you know a couple veggies or fruits your baby likes to eat, buy some fresh or frozen.  I buy most of my food frozen to make it easier since I don't have to worry about any washing or cutting.  Notice a pattern here?  I'm lazy!
Make it!  Take one bag of frozen veggies and cook them in the microwave using the frozen veggie setting.  Difficult, I know

 If you're making fruit, peel as needed then proceed to the next step.
Put the veggies or fruit in a blender and add about 1/2 to a cup of water to help the blender get all the food broken up.
Blend to the desired consistency.  If your baby is just starting on solids, make the consistency really thin and watery.  Remember what the consistency was like out of the jar and try to replicate that.  Once your child is older and needing texture you can blend the food a little less.
After the food comes to a good consistency, pour it into ice cube trays.  You can use plain ice cube trays or special ones made just for making baby food like this one: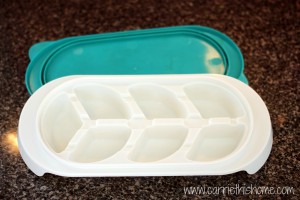 Freeze the food completely (for about 4 hours) then put the cubes in freezer bags.
When baby is ready to eat, thaw a couple cubes in the microwave!
It seriously doesn't get any easier than that!

If you'd like more ideas on baby food options, click HERE.