Last week we were helping my  in-laws put up their Christmas tree. My hubby's sister told  me about a Christmas tree ornaments activity she did with her 3rd grade students. She held up an ornament she made years ago. It was a cute little brown ornament with a great apple cinnamon scent.
Even though the ornament was made so long ago it still smelled GREAT.
After all those years.
I was impressed.
Impressed so much that I got the recipe from her and did the activity with my daughter. It was really fun and my hands smelled like cinnamon for most of the day. Win win!
The recipe is originally from cooks.com and you can see it HERE.
I didn't have all the spices on hand so I had to modify the recipe.
Here's my version: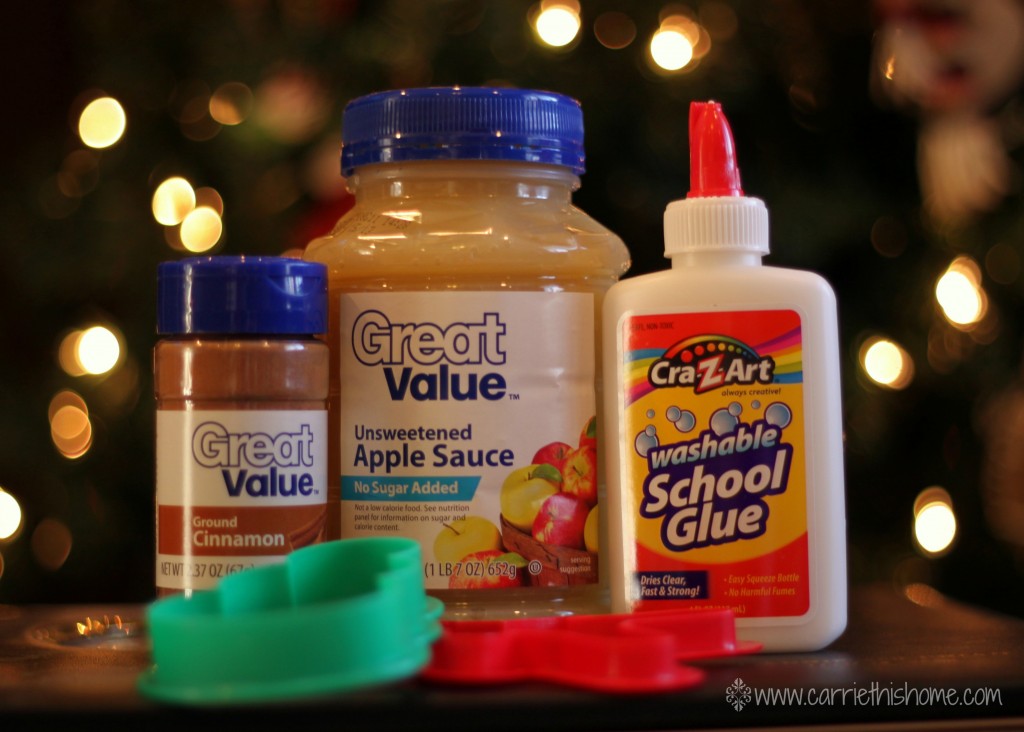 Cinnamon Christmas Ornament Activity
Ingredients:
4 oz. ground cinnamon (almost two whole bottles)
2 TBSP white school glue
¾ cup applesauce
Important note: do NOT eat the dough! Remember—there's glue in it! Plus I'm not sure it would taste all that good.
I had to work pretty hard to get my 3.5 year old to keep from eating it

The Directions:
The full recipe made 18 ornaments of varying sizes.
Stir the cinnamon, glue and applesauce together in a bowl. Have the kids help you with this step.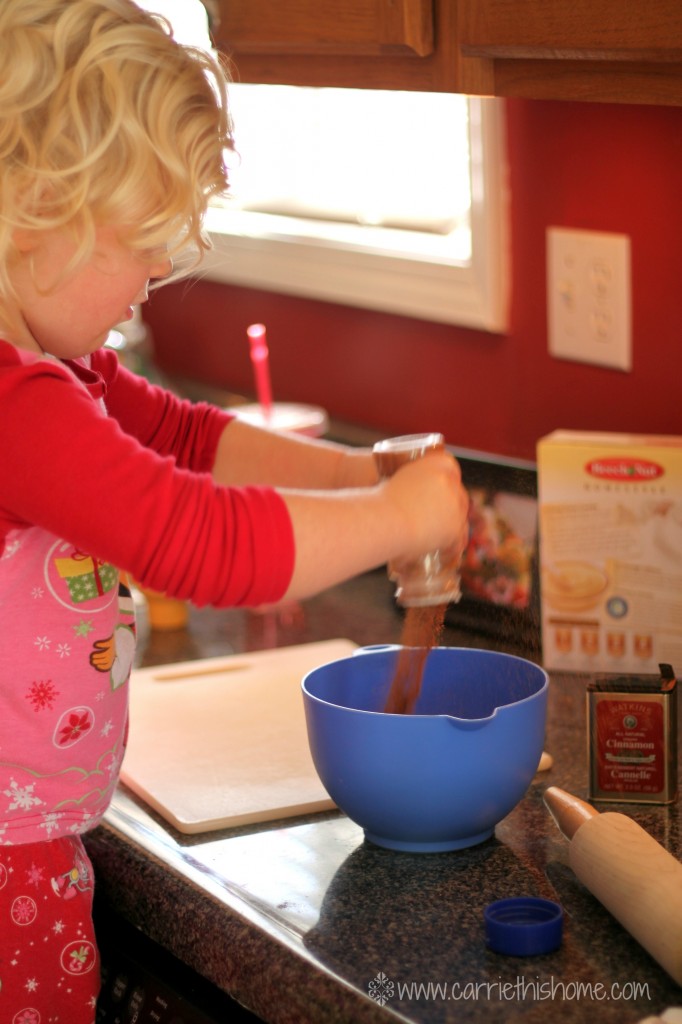 Combine ingredients together with your hands.  The dough should be moist enough to roll out but not too dry.
Roll dough on a non-stick surface until ¾ inch thick
Use cookie cutters to make ornament shapes. Then take a straw and make a hole at the top so a string can be tied in after it's totally dry.
Let the ornaments dry out in a safe dry place for 3 to 4 days
(Yes they will take that long to dry out!)
Then tie a ribbon through the hole and hang up on your nearest Christmas tree!
What are some fun and easy activities you do with your kids at Christmastime? I'd love to hear some new ideas!